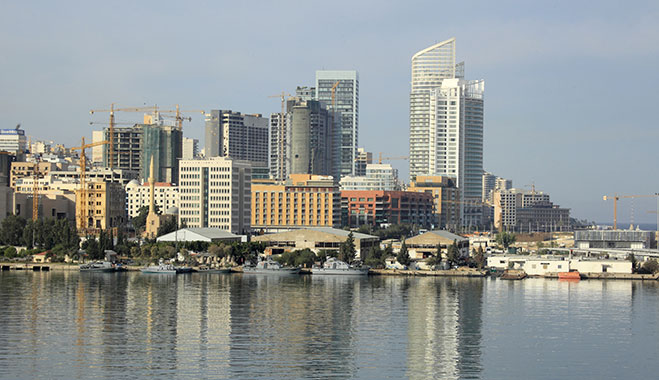 Headquartered in the vibrant metropolis of Beirut, SGBL is focused on increasing customer satisfaction and improving corporate governance&nbsp
Interview with:
Antoun Sehnaoui, CEO, SGBL
October 31, 2013
The recent financial crisis and tough competition among banks demand that the banking industry take a more responsible approach, so that it can build on differentiation, regain the trust of a disillusioned banking public and sustain relationships with highly courted customers. In the wake of recent misgivings and growing customer distrust however, a number of banks have sought to instil a greater sense of client-centricity, as well focusing on sustainable and balanced growth in order to recapture the market.
Among this new wave of successful banking is Société Générale de Banque au Liban (SGBL), which has opted for a responsible and rather more conservative strategy. Following a two-fold objective to increase client satisfaction and market expansion wherever possible, SGBL is indicative of a new breed of banking in the private sector, wherein customer satisfaction takes precedence above all else.
The opportunity to supply private banking products to retail customers is still out there and we will seize it when the time comes
Antoun Sehnaoui, CEO of SGBL, insists clients are the bank's greatest asset. "At SGBL, our culture understands that our assets are our clients. At the private banking level in particular, we consider them to be our long-term partners and we strive to keep each and every one of them satisfied." By abiding by this approach, SGBL remains one of Lebanon's leading and most-respected banks. This year the bank celebrates its sixtieth anniversary, confirming its active regional presence as a prime universal bank, which caters on all fronts for retail, corporate and private banking clients.
In safe hands
The SGBL Group is headquartered in Beirut and encompasses banks in Lebanon, Jordan and in Cyprus, as well as several specialised companies competing in insurance, leasing, and brokerage services.
"We seek to develop a personal relationship with our clients, a relationship that is built on the solid foundation of mutual trust", affirms Sehnaoui.
"We believe this constitutes one of our major strengths, giving us, in our dealings with high-net-worth-individuals – who expect nothing but the best – a significant competitive edge. To this end, our team of private bankers is fully dedicated to delivering high-quality services to their customers. We also invest continuously in training to ensure that clients' needs and concerns are met uncompromisingly and in full discretion."
SGBL's CEO backs his statements by reminding us that SGBL operates in partnership with Société Générale Group, one of Europe's leading banking groups and one that boasts an extensive and outstanding global presence.
"SGBL's approach to private banking is supported by the international network of the group and by the recognised know-how of its teams. In a complex and changing global regulatory environment, this invaluable backing enables us to provide unfaltering access to services covering global wealth planning, investment advisory and financing solutions to our clients all over the world."
Sehnaoui points out that the private banking business at group level outlines strict guidelines and adheres to the common objective of offering clients the best financial products globally. In this realm, SGBL operates according to an open architecture business model necessitating solid relationships with both regional and international correspondents.
Consequently, product offerings and advice given are not limited to a particular label or brand name, as is often the case with competitors in the market. "When we seek to provide for the needs of clients, we seek globally," Sehnaoui emphasises.
The retail/private relationship
Asked about other assets behind his company's good reputation and performance, Sehnaoui says that the bank's teams work round the clock in order to ensure quality service and timely execution. Advisory is also backed by extensive multi-sectoral and cross-asset research that private banking clients generally value dearly.
"Market behaviour in recent years has also taught us that our commitment and our capacity to respond rapidly to market fluctuation is an asset highly valued by our clients," says Sehnaoui.
Asked about the profiles of SGBL's private banking clients, Sehnaoui says that these are mainly high-net-worth-individuals across the MENA region, underlining the fact that Lebanon continues to be regarded as the financial centre of the region.
"Clients in this region, whether Lebanese citizens or the broad Lebanese diaspora, in addition to GCC nationals, are generally keen to have a Lebanese banker catering to them as similar cultural backgrounds indisputably pave the way for affinities. In our part of the world, one-to-one relationships are key to developing business. This fact is even more accentuated in the framework of a private banking relationship."
Looking back, Sehnaoui asserts that SGBL's private banking business has been growing slowly yet surely, and that there is definitely room for growth.
"SGBL was first and foremost a retail bank in its home market, Lebanon. As we started developing our private banking business back in the early 90s, we rapidly noticed that some classes of assets could also be alluring to the affluent retail customers who were not typically private banking clients.
"We therefore started packaging investment products and offering them as mainstream retail banking products. This was a big success at the time. Today, as markets recover from the global financial crisis, and as financial education spreads, we believe the opportunity to supply private banking products to retail customers is still out there and we will seize it when the time comes."
Raising capital
In keeping with the bank's pledge to continuously expand upon its operations, in early 2013, SGBL increased its Core Tier 1 capital by $200m. Of the $200m, $100m was obtained from the bank's 2012 profits and the remaining $100m through the issuance of new common shares subscribed to by existing shareholders.
In addition to the aforementioned capital increase, SGBL also issued a further $125m in preferred shares. The issuance, which was initially planned for $100m, was oversubscribed, underlining investors' confidence in the bank. The "Series 2012" perpetual non-cumulative preferred shares had an issue price of $10,000 per share, and a yield of seven percent. However, the shares have no voting rights, are non-convertible into common shares, and are redeemable by SGBL from the fifth anniversary of their issuance.
In the third quarter of 2013, SGBL issued another series of preferred shares – "Series 2013" – adding a further $150m to its capital buffer, aligning SGBL's growth strategy, which aims for equity close to $1bn by the year's end. "This operation is part of SGBL Group's development strategy; it will enable us to consolidate our presence and to seize growth opportunities at the domestic, international and regional level, despite the difficult environment," claims Sehnaoui.
While acknowledging the difficult times that the Middle East is currently going through, SGBL's CEO looks to the future with ambitious goals. "We are determined to grow our presence in the region's private banking market. We also remain alert for opportunities to tap new market segments both in terms of clients and in terms of asset offerings. Scale, however, is not our prime objective as we will continue to foster strong quality relationships with our clients over the volume of assets under management."