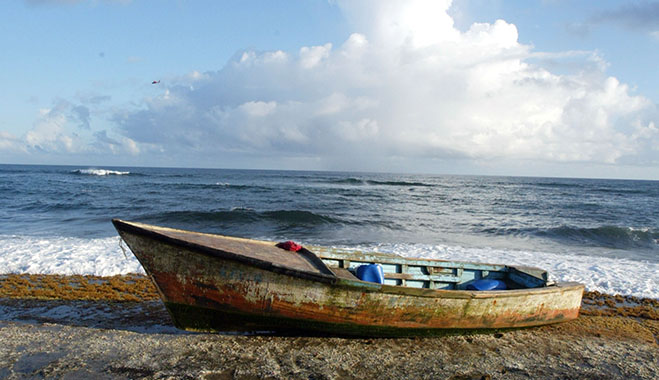 &nbsp
Author:
Elizabeth Matsangou
May 22, 2015
On May 21, Moody's Investors Service announced that it had cut Puerto Rico's credit rating further into junk status. The island, which is an unincorporated territory of the US, is sinking further into debt and economic despair, making the likelihood of completing its repayments that are due before the year-end of fiscal 2015 increasingly unlikely.
Moody's has downgraded the Government Development Bank (GDB) for Puerto Rico's notes from Caa1 to Ca, while the state's guaranteed bonds have also been demoted from Caa1 to Caa2. According to a statement released by the rating firm, $54.8bn has been affected as a result of these actions and Puerto Rico will not have access to markets by June 30.
Despite the GDB unveiling a series of austerity measures in order to improve the prospects of the economy, including drastic public spending cuts amounting to $674m, analysts remain sceptical that the $655.2m bond payment that is due by year-end can be made. Governor Alejandro Garcia Padilla is also trying to implement a tax hike in order to recover a hedge fund deal for $3bn that had recently been rejected– yet many are doubtful that this will improve the Commonwealth's creditworthiness.
Fraught with debt amounting to $72bn and facing weakened liquidity, Puerto Rico's economic prospects continue to be plunged further into a downward spiral. According to Moody's analysts, its chance of default is increasingly probable, making bondholder recovery in the short term unlikely.
"According to recent disclosures, cash resources at the GDB may be fully depleted by the end of August in the absence of market access or emergency actions to preserve cash," the statement reads. The GDB will have a 53 percent debt-service surge starting July 1 to contend with, and it also faced further liquidity erosion due to upcoming deposit withdrawals by the Commonwealth's housing administration and electric authority.
The US territory's economic problems are deep rooted – not only resulting from the ebb and flow of recession that it has experienced since 2006, but also because of the removal of tax subsidies that had permitted an initial phase of growth and development. The tax break, which had facilitated the proliferation of manufacturing activities in Puerto Rico and subsequently an upsurge in unemployment, started a decade-long withdrawal in 1996. The factories that had popped up across the US commonwealth state thus started disappear and unemployment levels began an upward ascent. Currently, Puerto Rico's rate of unemployment is around 14 percent, while almost half of the population lives below the federal poverty line.
A major overhaul of Puerto Rico's economy is needed in order to dig itself out of its current hole – many argue that playing to its strengths as being part of the US can help to alleviate its current fiscal woes. Neglected sectors, such as tourism, could make a significant impact, as can the much-needed improvement of infrastructure. Creating jobs for Puerto Rico's skilled and educated workforce is another prerequisite for economic recovery – yet at present, seems to be neglected in favour of more tax hits to its citizens.