Commercial Banks
On the shoulders of giants
With the line between commercial and personal banking products becoming more blurry by the day, business customers are asking more of their financial partners
'Uncertainty' was perhaps the most overused word in 2020, but it accurately captured how most people felt about the state of the world. During a global pandemic, with unexpected developments affecting almost every facet of work, businesses were forced to contend with dozens of challenges they simply did not anticipate.
The commercial banking sector walked alongside their clients every step of the way. In a world where the process and cost of doing business was suddenly altered, potentially forever, companies of every size and sector had to reconsider both their operations and finances. For the banks providing the financial services to these businesses, the situation demanded rapid, dynamic responses, all while monitoring how they themselves were impacted.
But despite the challenges, the greatest business impact of the COVID-19 pandemic might have been the acceleration of transformations that were already under way in the sector. Commercial banking products were already being transitioned to fully integrated digital systems; the pandemic simply accelerated the timeline (see Fig 1). For the banks that were already well on this journey the pandemic was an ideal opportunity to justify redoubling their efforts on digital. Those with the vision and foresight were left in a much better state than those without.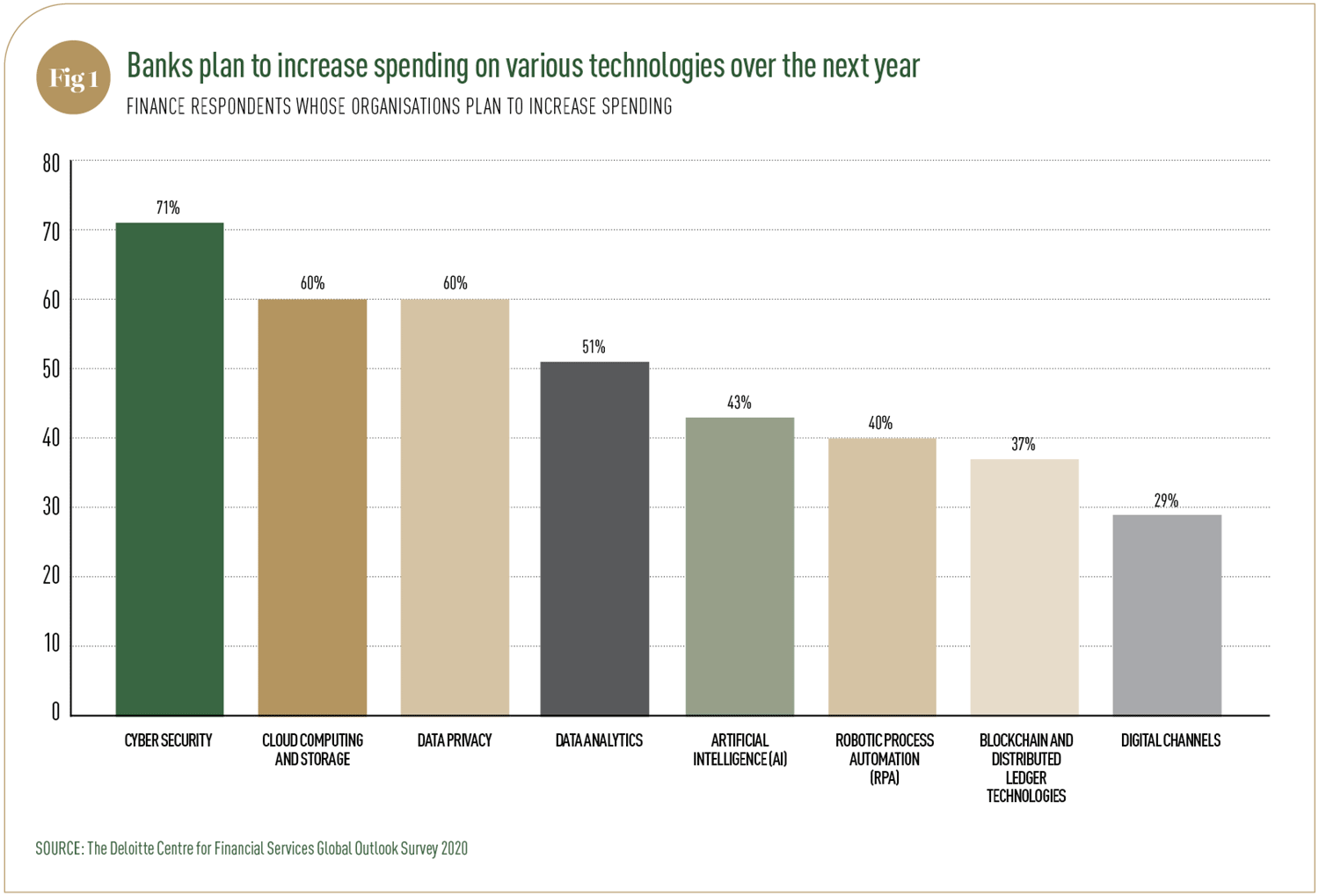 Arriving at the platform One particularly pertinent concept in the commercial banking sector is the idea of 'banking as a platform'. At its core, this reframes the role of a bank from providing core products and services to a fully integrated aspect of their client's business. Rather than try to build out distinct digital infrastructure and tools themselves, banks instead provide a platform that other products and tools connect with. This is a fundamental part of the modern information technology sectors (Apple doesn't make every app on the iPhone, for example) but it is becoming increasingly important in all aspects of the economy.
This presents some unique challenges in the commercial banking space, but businesses are beginning to adapt. According to Deloitte's preview of its The Future of Commercial Banking Showcase, there are three main themes that will begin to shape the future of commercial banking.
The first is the narrowing of the gap between commercial and retail banking products. Outside of the job, chief financial officers and accountants are regular, every day banking customers benefitting from the significant improvements currently being seen in the retail banking space. New apps, dynamic products and ever-increasing expectations are driving the consumer market to incredible new heights in terms of speed, flexibility and personalisation. It's impossible not to compare products within the personal market to business offerings, growing expectations across the board.
Another is the changing nature of how businesses operate. An increasingly important element of successful businesses is being dynamic and flexible. The 'move fast, break things' mentality has become the norm in the current business environment, particularly as opportunities now tend to disappear just as quickly as they appear. To make the most of these opportunities when they do present themselves, businesses need similar flexibility from their service providers to rapidly adapt to their changing needs.
Lastly, the ever-changing skillsets of the workforce is altering how business is done. Employees are being equipped with a greater variety of skills, and with the increased capability to do more they are asking for better tools and systems. Combined, all these factors mean commercial banking products need to be more adaptable and personalised to each individual business.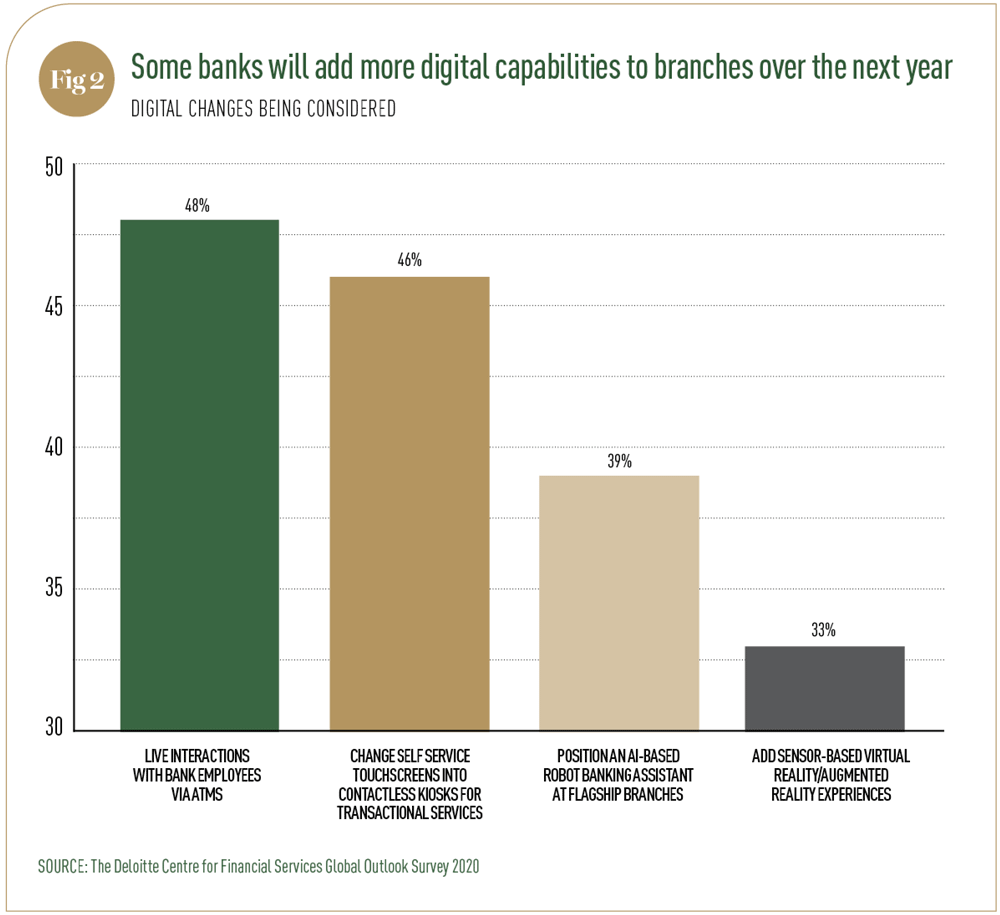 Putting it in to practice Materially, what does all this mean? Flexibility and innovation have been touted for years and are often quite fairly dismissed as meaningless buzzwords. However, the successful implementation of these styles of thinking are leading to actual, material changes in processes and policy.
Capgemini's Commercial Banking Top Trends 2021 report highlights some specific examples in action. Tinkoff, a Russian digital-only bank, has recently developed a full-scale outsourced call centre that purely caters to small and medium-sized enterprises in an attempt to improve its customer experience. This specific, dedicated investment is a dramatic development for a relatively new and small player in the market, but emphasises the value of creating dynamic systems to meet customer needs.
OakNorth Bank in the UK has developed an AI-powered system to offer financing to businesses. Instead of dealing with and waiting on slow, in-person systems, regulated and considered AI-powered processes are able to meet the expectations of demanding business customers by automatically assessing and approving loans.
Other AI systems are being used for a multitude of tasks, such as identifying money laundering and creating dynamic alert systems to business customers about their financial health. Banks have been undergoing this transformation for several years, but as customers begin to notice tangible benefits the demand for these systems is beginning to accelerate. No longer will customers tolerate anything less than best-in-class service, be it customisation or enhancements to conventional banking services.
To succeed, banks will need to develop end-to-end digital experiences, extended ranges of products, establish robust ecosystems and adopt advanced architecture (see Fig 2). Plus, they will need to combine them to improve customer services beyond current expectations. The banks that have been doing this for years, and are now dramatically improving to meet higher expectations, are the winners in this year's World Finance Commercial Banking Awards. The winners are demonstrating the best levels of digital practice and establishing the benchmarks that all other banks will be judged against in the coming years.
They are developing systems and processes, not just products, which are facilitating businesses to achieve and excel in the modern, dynamic business environment.