Retail Banks
More than just a product
Standout banks in the retail sector focus on more than just their core business; they are making themselves a significant partner in their customers' lives
What role can a bank play in its customers' lives? It's a simple question, but one with complex answers. Simply providing a place for paycheques to be deposited, a credit card or two and maybe a home loan used to be enough. Today, however, these core products are not enough to win market share from increasingly sophisticated rivals. Instead, banks are now competing on fringe services and benefits that affect more elements of their customers' lives.
While it used to be almost impossible to overcome the average person's apathy towards their bank, new services are opening opportunities to create deeper customer relationships. Over the last 30 years retail banking has gone from a relatively straightforward sector, with products offered from different companies being reasonably indistinct from one another, to a vibrant, competitive landscape with new innovations seemingly emerging every other day.
No secrets The biggest innovation in the retail financial sector is arguably the rise of 'buy now, pay later' services. After Pay, Klarna and Zip, dozens of others have emerged as a way for customers to purchase products from a store immediately, but pay them off in instalments through one of these third-party companies. Their rise has been remarkable, if only because these companies haven't really developed anything revolutionary. Credit cards have existed in some form or another since the 1960s, and charge cards even longer (see page 26 of World Finance).
What has led to their rise and success, however, is the way these products are presented. These services put the customer at the centre of everything. Their at-checkout system puts the service right where the customer needs it, plus the simple and easy-to-understand repayment structure, which deducts funds fully automatically, means customers never experience an unpleasant surprise. It is undeniably easier to understand than a credit card, and for many customers it is cheaper as well. The product may not be new, but the service certainly is.
While emulating the 'buy now, pay later' model might not be the right idea for most banks, the philosophy behind the product certainly is. Developing products that place the consumer at the centre of the service, and a ruthless commitment to customer satisfaction, is the secret to developing customer relationships that go deeper than just a transaction. In a world where customers struggle to distinguish between different bank's offerings, services are becoming the biggest point of difference (see Fig 1a and 1b).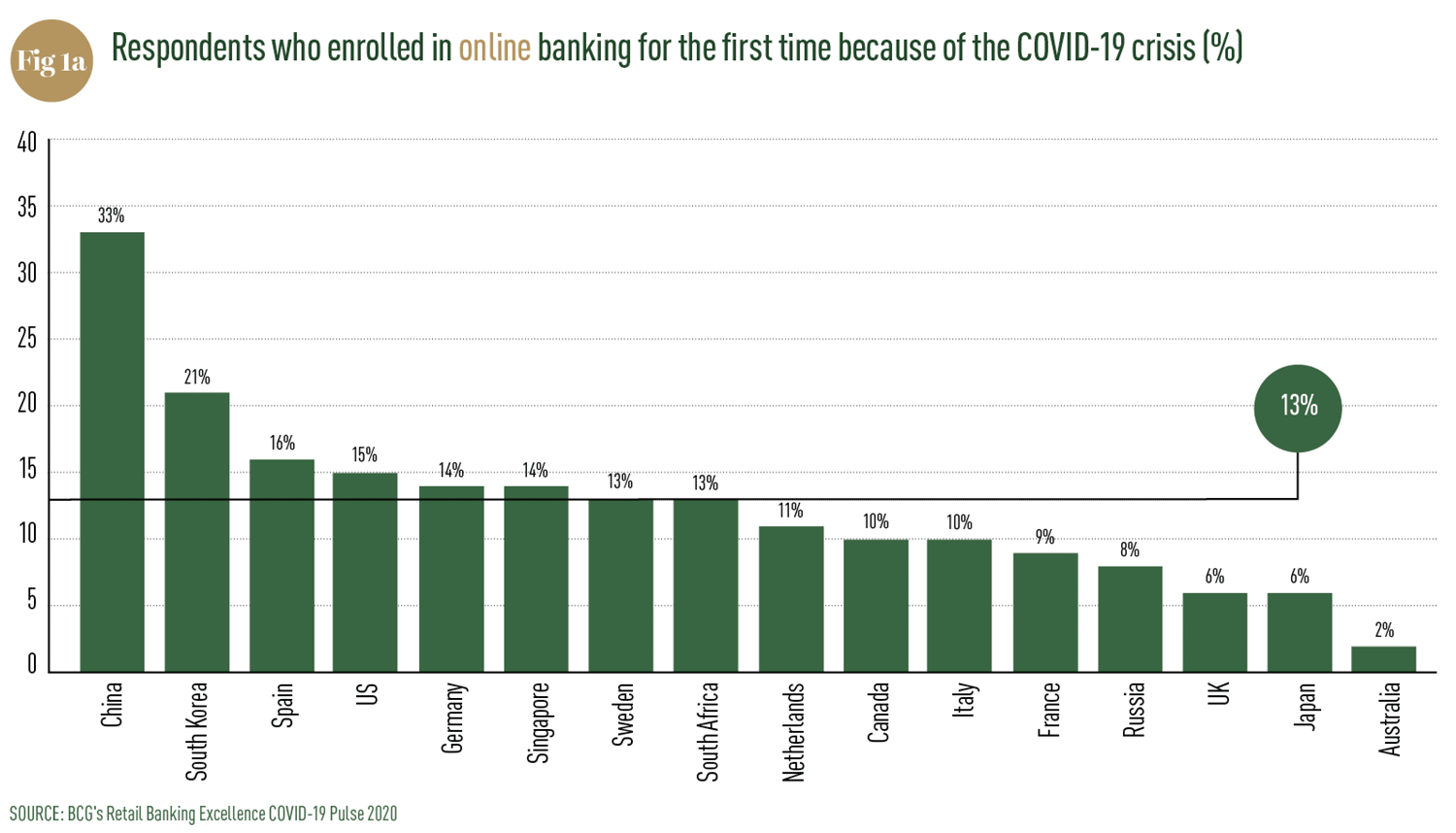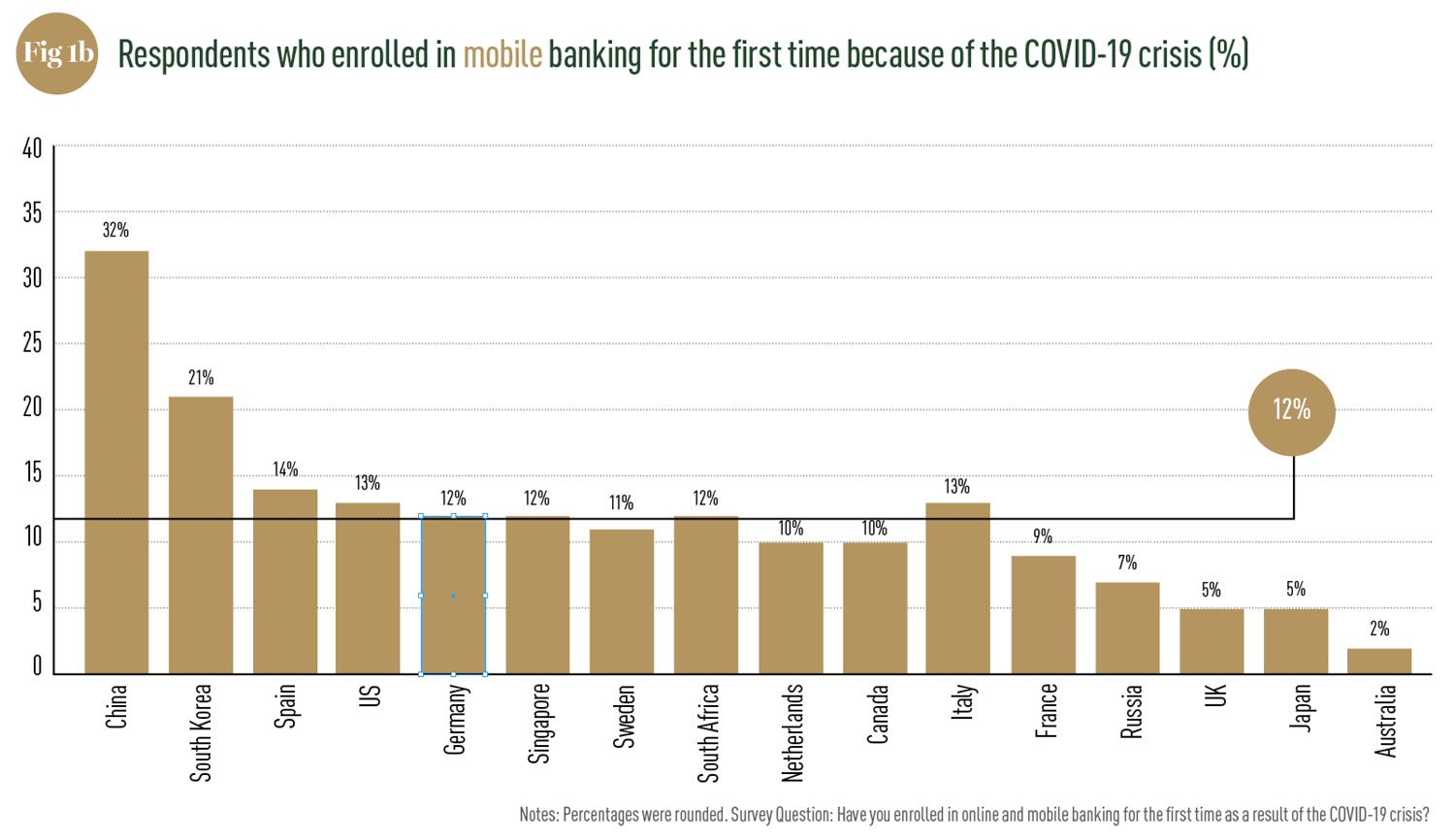 New horizons The wider banking industry is coming to this consensus as well. The World Retail Banking Report 2021, published by Capgemini and Efma in March 2021, concluded that the post-COVID-19 era will come to be defined by fierce competition driven by renewed customer scrutiny. Referred to by the report's authors as Banking 4.X, it concludes that banks must embrace digital transformation and develop a Banking-as-a-Service platform model.
More simply, this is about finding and identifying ways for a bank to integrate its services into additional aspects of a customer's life to add additional value. "By overcoming outdated legacy mindsets and adopting Banking-as-a-Service, financial institutions will move beyond their core banking products, create new offerings, and provide their customers with personalised experiences," Anirban Bose, CEO of Capgemini's Financial Services and Group Executive Board Member, said.
It's the same mentality that so-called 'challenger banks' have adopted over the last decade or so. Without an extensive branch network or a history of trust, their differentiating factor has been low prices coupled with a digital experience that integrates with other services.
Examples like built-in budgeting tools, connections with other apps to monitor spending and dynamic customer alerts, such as noticing when a regular bill increases, take the value of these banks beyond the core financial services they provide. This represents an innovation when considering customers who are used to only comparing rates. The report also addresses the phenomenon of 'platformification' within the industry.
Instead of viewing the bank as the sole source and provider of financial products and services, platformification is the idea that providing access to some of a bank's systems, through secure digital technologies like Application Programming Interfaces (APIs) can create additional value. This allows the secure sharing of limited information between parties, and opens the possibilities for collaboration between a bank and partners.
While some CEOs may bristle at the thought of sharing any information with potential competitors, the possibilities are far too big to ignore. "Banking and non-banking firms have the opportunity to come together and empower better customer service," John Berry, CEO of Efma, said. "These strategic partnerships enable new, creative offerings that reflect customers' lifestyles, needs, wants, and even personalities. Banks should focus on improving support, reducing the costs of banking products and services, and offering sustainability initiatives. The future of banking relies on a strong digital foundation and a flexible attitude toward embracing innovation."
Ahead of the game Of course, in order to do this, legacy and established banks will have to become more nimble in how they operate. While this is typically an inherent quality among new challenger banks, it is not so easy with legacy institutions that may have a century of history behind them. Still, this transformation will be critical to achieve success in the future.
The banks best equipped to achieve this lofty expectation, and in many cases are already doing so, are the organisations highlighted in this year's World Finance Retail Banking Awards. The businesses here rose above the rest, and are accelerating their digital transformations. Their customer-first approach to new products and services are poised to dominate their respective markets as the new standard. In an era where outstanding customer service is the minimum expectation, these businesses stand apart.