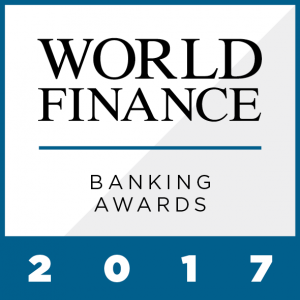 In keeping with a more-than-five-year trend in which those slow to change have fallen by the wayside, the banking sector has this year been awash with major regulatory and technological change. Virtually unrecognisable from that of a few years ago, this is a new era for banking: one in which the customer lies at the heart of every decision, and sustainability as opposed to profitability is key. Survival – it seems – rests on the ability of banks big and small to keep pace with the rate and scale of the transformation, and nowhere else is this more visible than among the banks featured in this year's World Finance Banking Guide.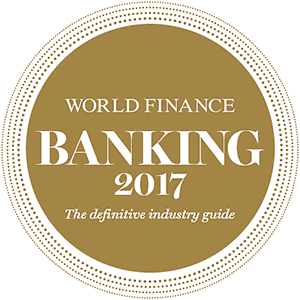 Trust in the banking sector has been restored, and customer-centricity has emerged as an absolute requirement if banks harbour any hopes of survival. People – not profitability – can make or break a business, and many a major name has committed to that sentiment in the hope of pushing ahead of its rivals. New operating strategies have emerged to put customers and employees at the centre of businesses, and technology has proven decisive in the sector's transformation.
Aside from restoring faith in the sector, technology has paved the way for new and innovative names, and while they can hardly compete with industry stalwarts on scale, a technology-first mentality has opened the door to a range of new opportunities. Investment in IT is no longer an option but a requirement for any bank with aspirations of becoming a market leader. And as much as these investments have proven costly, the benefits to both bank and customer cannot be understated.
Elsewhere, a raft of regulatory reforms has done a great deal to redefine the operating environment. While the burden has, for some, proven too much to bear, others have treated this new regulatory system as an opportunity to stand out from the crowd. Of course, the debate over whether these reforms are beneficial at all will rage on, but the overhaul itself is proof of the fact that banking is a changed proposition.
As much as markets have regained a foothold this past year, stability rests in large part on the banking sector and its ability to push money into and around the economy. This is a banking sector that rests on a threefold commitment to customer service, compliance and innovation, without which this new economic landscape would not exist. The guide provided with this issue takes a look at how banking in all its various forms is spearheading these latest developments, and realising a more sustainable measure of prosperity.
As ever, we've scoured the globe for the names that have truly set their markets alight and the ones that have not only exceeded expectations, but also delivered where others have failed. Our research team, together with input from our readers, has delved into the markets to find out which individuals and institutions have pushed the envelope and provided the very best in leading financial services.
With our in-house judging panel, we have selected the finest performers of the year – a challenging task with many tightly contested categories. In the supplement, readers will find insight into each of the year's leading institutions, as well as those individuals who have made a real difference on each continent. Once again, congratulations to our winners, who we hope to see much more of in the months and years to come.
World Finance Banking Awards 2017
Best Banking Groups
AntiguaBOI Bank
AzerbaijanPASHA Bank
BruneiBaiduri Bank
ChinaICBC
ArgentinaBanco Macro
BoliviaBanco Mercantil Santa Cruz
ChileBanco de Crédito e Inversiones
CuraçaoBanco del Orinoco
CyprusEurobank Cyprus
EgyptArab African International Bank
GhanaZenith Bank Ghana
JordanJordan Islamic Bank
Dominican RepublicBanco Popular Dominicano
FranceCrédit Mutuel Group
IndonesiaBank Rakyat Indonesia
LebanonBankmed
MacauICBC Macau
MalaysiaMaybank
MexicoBanorte
MyanmarCB Bank
NigeriaGuaranty Trust Bank
PeruBanco de Crédito del Perú
PhilippinesRizal Commercial Banking Corporation
QatarQatar National Bank
Saudi ArabiaSamba Financial Group
SingaporeOCBC
South KoreaWoori Bank
Sri LankaPeople's Bank
TaiwanMega International Commercial Bank
ThailandBangkok Bank
TurkeyAkbank
UAEUnion National Bank
Best Investment Banks
Brazil BTG Pactual
Bahrain Securities and Investment Company
Canada RBC
Chile BTG Pactual Chile
Colombia BTG Pactual Colombia
Dominican Republic Banreservas
France BNP Paribas
Germany BNP Paribas Germany
Iceland Arion Bank
Italy Mediobanca
Kazakhstan JSC Kazkommerts Securities
Pakistan Habib Bank
Saudi Arabia SaudiMed
Spain Haitong
Sri Lanka CAL
UAE Abu Dhabi Commercial Bank
Best Private Banks
ArgentinaICBC Argentina
AustraliaWestpac
AustriaErste Private Banking
BelgiumVan Lanschot
CanadaBMO Private Banking
ChileBanco de Crédito e Inversiones
Czech RepublicČeská Spořitelna
DenmarkDanske Bank
FranceBNP Paribas Banque Privée
GermanyBerenberg
GreeceEurobank
IndiaKotak Mahindra Bank
ItalyBNL Gruppo BNP Paribas
KenyaStanbic Bank
LiechtensteinKaiser Partner
MalaysiaMaybank
MexicoBanco Ve por Más
NetherlandsING
NigeriaFirst Bank of Nigeria
PeruBBVA Continental
QatarInternational Bank of Qatar
RomaniaErste Private Banking
Saudi ArabiaSaudi British Bank
SingaporeMaybank Singapore
South AfricaInvestec
SpainBancaMarch
SwedenSEB
ThailandKasikorn Bank
UAENational Bank of Abu Dhabi
UkraineOTP Bank
US (East)Brown Brothers Harriman
US(West)Bank of the West
Best commercial banks
VietnamSaigon Commercial Bank
AzerbaijanPASHA Bank
ArgentinaBanco Macro
BrazilBanco Bradesco
ChinaICBC
AngolaBancoSol
BelgiumKBC Bank
CanadaBMO Bank of Montreal
ColombiaBancolombia
Dominican RepublicBanco de Reservas
GhanaAccess Bank Ghana
HungaryING Bank Hungary
ItalyBNL Gruppo BNP Paribas
GermanyCommerzbank
Hong KongHSBC
IndonesiaBank Central Asia
KenyaKenya Commercial Bank
MacauBanco Nacional Ultramarino
MalaysiaMaybank
MexicoBanca Mifel
MozambiqueBanco BCI
MyanmarAYA Bank
NigeriaDiamond Bank
PeruBanco de Crédito del Perú
PhilippinesRizal Commercial Banking Corporation
PortugalActivoBank
QatarAl Khalij Commercial Bank
Saudi ArabiaSaudi British Bank
South KoreaShinhan Bank
Sri LankaSampath Bank
ThailandSiam Commercial Bank
UAEEmirates NBD
USBank of the West
Best Retail Banks
PortugalSantander Totta
AngolaBanco de Fomento Angola
ChinaChina Merchants Bank
EgyptEgyptian Gulf Bank
LebanonBankmed
ArgentinaBanco Santander Río
Dominican RepublicBanreservas
GreeceEurobank
MyanmarAYA Bank
netherlandsABN AMRO
NordicsHandelsbanken
QatarCommercial Bank of Qatar
TurkeyGaranti Bank
NigeriaGuaranty Trust Bank
PolandBank Zachodni WBK
Sri LankaSampath Bank
UAEUnion National Bank
Best Sustainable Banks
BahrainEskan Bank
BrazilEmpresta Capital
EgyptArab African International Bank
MexicoCompartamos Banco
BoliviaBancoSol
ChileBanco de Crédito e Inversiones
KenyaEquity Bank Kenya
MongoliaXacBank
MozambiqueBanco BCI
PeruMiBanco
QatarQatar National Bank
Sri LankaPeople's Bank
NigeriaAccess Bank
PhilippinesBank of the Philippine Islands
Saudi ArabiaBanque Saudi Fransi
UAENational Bank of Abu Dhabi
Most Innovative Banks
North AmericaCapital One
Latin AmericaBanco de Chile
AfricaGuaranty Trust Bank
AsiaDBS Bank
Middle EastGulf Bank
AustralasiaANZ Group