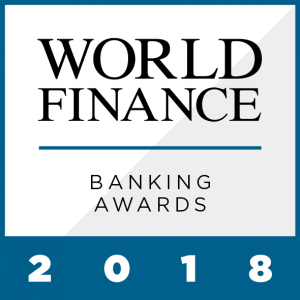 The past decade has seen the banking sector make moves towards a stable future following a long period of significant upheaval caused by the financial crisis. What beckons is a new era with the focus now on sustainability and technological reinvention in order to keep up with the pace of change within the sector.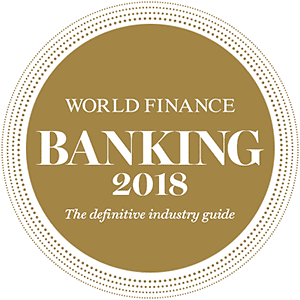 The landscape is markedly different from that of 2008. Regulatory reform has been key in redefining the operating environment and the success stories have been for those willing to treat this new regulatory system as an opportunity to stand out from the crowd.
The restoration of trust has reawakened confidence in the sector and the outlook now is perhaps one of cautious optimism.
However, the sector is still weathering the winds of change. Technology-focused start-ups have proven themselves significant disruptors in the market by providing innovative alternatives to the services traditionally offered by banks.
Perhaps more significantly, cryptocurrencies have contested the fundamental concept of money, becoming a legitimate asset in a tremendously short space of time. Banks have been forced to re-think how they operate today so that they are prepared for a future that includes working with new systems and new technologies.
Through steady strategic investment and acquisition banks are now re-evaluating the future role that they will play in the economy by turning enemies into allies.
The great technology roll-out is thanks in part to the gradual development of open banking as the new standard. Application programming interfaces (APIs) will make it possible for banks to offer certain tools and data packages to third parties, and these will define the relationships banks develop in 2018 and beyond.
The 2018 World Finance Banking Awards have sought to identify the banks that have successfully held their nerve during a period of uncertainty and are now preparing tools to last them for the foreseeable future and beyond. Congratulations to all of our winners.
World Finance Banking Awards 2018
Best Banking Groups
Azerbaijan PASHA Bank
Brunei Baiduri Bank
Dominican Republic Banreservas
France Crédit Mutuel
Bolivia Banco Mercantil Santa Cruz
Cyprus Eurobank
Egypt AAIB
Ghana Zenith Bank (Ghana)
Jordan Jordan Islamic Bank
Lebanon Bankmed
Malaysia Maybank
South Korea Woori Bank
Kenya Kenya Commercial Bank
Macau ICBC (Macau)
Nigeria Guaranty Trust Bank
Turkey Akbank
Best Investment Banks
Bahrain SICO
Brazil BTG Pactual
Canada RBC
Chile BTG Pactual
Colombia BTG Pactual
Dominican Republic Banreservas
France BNP Paribas CIB
Germany Deutsche Bank
Italy Mediobanca
Jordan Arab Bank
Kuwait Boubyan Bank
Nigeria Coronation Merchant Bank
Oman Bank Muscat
Qatar Qatar National Bank
RussiaVTB Capital
Saudi Arabia SaudiMed
Turkey Akbank
UAE First Abu Dhabi Bank
Vietnam MB Securities
Best Private Banks
Austria Bankhaus Spängler
Bahrain Ahli United Bank
Belgium BNP Paribas Fortis
Canada BMO Private Banking
Chile Inversiones Security
Czech Republic Česká Spořitelna
France BNP Paribas Banque Privée
Greece Eurobank
Italy BNL-BNP Paribas
Liechtenstein Kaiser Partner
Monaco CMB
Nigeria First Bank of Nigeria
Peru BBVA Continental
Sweden SEB
UAE First Abu Dhabi Bank
Best Commercial Banks
Azerbaijan PASHA Bank
Belgium BNP Paribas Fortis
Dominican Republic Banreservas
Hungary ING
Bahrain Ahli United Bank
Canada BMO Bank of Montreal
Germany Commerzbank
Italy BNL Gruppo BNP Paribas
Kuwait National Bank of Kuwait
Myanmar KBZ
Portugal ActivoBank
Sri Lanka Sampath Bank
Macau Banco Nacional Ultramarino
Nigeria Zenith Bank
Saudi Arabia Alawwal Bank
US Bank of the West
Vietnam SCB
Best Retail Banks
Angola Banco de Fomento
Egypt Commercial International Bank
Lebanon Bankmed
Bulgaria Postbank
Dominican Republic Banreservas
Greece Eurobank
Malaysia Maybank
Netherlands ABN AMRO
Portugal Santander Totta
Saudi Arabia Arab National Bank
Turkey Garanti Bank
Nigeria Guaranty Trust Bank
Qatar Qatar National Bank
Sri Lanka Sampath Bank
UAE Union National Bank
Best Sustainable Banks
Australia Westpac
India Bandhan
New Zealand Kiwibank
Switzerland Bank Sarasin
Canada Vancity
Netherlands Triodos Bank
Nigeria Access Bank
US Bank of America
Most Innovative Banks
Africa Wema Bank
Asia Hana Bank
Australasia Macquarie Bank
Europe Monzo
Latin America and the Caribbean CIBC FirstCaribbean
Middle East Gulf Bank
North America CIBC