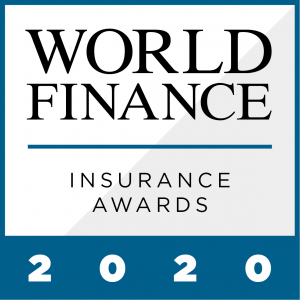 If there is one industry in the world that could be described as being uniquely equipped to cope with a disaster, it is the insurance sector. The core purpose of insurers is to prepare for the worst and be ready to take charge of a recovery. This is why the development of the COVID-19 pandemic, at least broadly for insurers, has not been the catastrophic blow that other industries have experienced.
But this does not mean that the sector should be complacent. In fact, the pandemic is increasing scrutiny of insurers to even greater levels. As more people are faced with unexpected lifestyle changes, businesses required to cancel events and governments driven to make incredibly tough decisions, insurers face a looming crisis of reputation. How insurance companies respond to the growing volume and complexity of claims has the potential to alter how the world sees the industry. Will insurance companies be the sturdy foundation behind the world's return to COVID-normal, or the penny-pinching misers hindering our reconstruction?
This may sound like an exaggeration, but this is the lens that individuals, companies and governments are likely to view the sector through. Facing this reality, ambitious innovation and high professional standards are the most important values an insurer can hold onto.
This year the World Finance Insurance Awards showcases the businesses that are best equipped to handle the environment and expectations that are accompanying our new COVID-normal world. This means much more than just financial discipline. All businesses need to be leaders, but insurance companies need to be moral touchstones given the critical role they will play in the months and years ahead.
Prolonged pressure of interest rates
The COVID-19 pandemic has provided a number of challenges that are applicable to any business. Increased frequency of working from home, economic malaise and the prolonged pressure of minimal interest rates means companies have had to rapidly change how they work.
This has been true for insurers as much as any business, though COVID-19 has presented several more specific quandaries for the insurance industry. The first is the surge in claims, most commonly within the health, travel and business sectors. Additionally, falling sales of these products due to travel restrictions has contributed an additional layer of pressure. Less interest in holding conferences means less business in event insurance, for example. This is likely to be a temporary problem. As the world reopens, insurance will be the first thought on any event organiser's mind.
Despite this, there are more persistent issues. The broad economic strain from COVID-19 has all but guaranteed stubbornly low interest rates for the foreseeable future. For insurers' broad investment portfolios, this means limited returns to fund their operations as well as a greater risk of their customers defaulting or going bankrupt. A sudden shock to the economy, such as another global financial crisis, could send a significant portion of the economy beyond the brink, driving a swell of claims and bad debts. Combined, the potential of these forces is expected to have an impact on government regulations, particularly in terms of solvency. Solvency tests could increase, placing an extreme burden of compliance for many insurers. Ultimately, only the best run insurers will be able to guarantee a future for themselves and their clients.
Insurers are in the customer service business just as much as the financial business. When a person or organisation suffers some kind of catastrophe and requires help, financial or otherwise, the personal service they receive will be the only thing they remember from their insurance policy, no matter how many years they paid for it. Insurers have been looking for ways to improve their customer service for years, particularly in the digital space, but COVID-19 has made it an imperative.
A recent report from KPMG, COVID-19: customer and digitisation in insurance, predicts that the pandemic will change both the products and services on offer throughout the insurance sector. On the product side, people enduring greater financial stress are taking this moment to reassess their ongoing expenses and reflect on what is really valuable to them. In many cases people are discovering unexpected benefits in their products, as well as unnecessary expenses. A COVID-normal lifestyle is also likely to result in a number of new products in the market, as people change how they live, work and travel.
People are also changing the way they shop for insurance, with digital channels now an absolute necessity. Online services have always been important, although they are now the only way many people feel comfortable interacting with companies. In the corporate space, new business proposals that would usually occur in an office have been moved online, if they are occurring at all. Old habits may be tough to return to, so success in the future will depend on how effective insurers' new channels are.
Successful services for consumers
Alongside new channels, COVID-19 is contributing to a change in product preference among insurance customers. According to Deloitte's A demanding future: The four trends that define insurance in 2020 report, developed from a survey of over 200 C-suite executives located throughout Europe, the Middle East and Africa, insurers now believe that 62 percent of consumers now regard non-insurance products as the most important factor when choosing an insurer.
These kind of non-insurance services have been most successful in the health sector, particularly in terms of internet-connected devices. Smartwatches and wristbands are a common gift with new policies, providing potential health benefits to the customer. Other insurance sectors are catching up as well. Car insurers can now install driver-monitoring software to help people correct poor driving habits that left unchecked would increase their chances of having an accident. Cyber insurers provide dedicated training and guidance to companies to help them avoid a cyberattack, as well as providing support if an attack actually happens.
These kinds of products hit right at the core of why people buy insurance: to be safe and protected in times of crisis. It's often said that prevention is better than a cure, and in this sense, there is no better example than the role that the insurance sector can play in preventing disasters before they happen.
Alongside this comes an added layer of responsibility. Insurers are now doing far more than just financially supporting someone in the event of a disaster or emergency. Having access to the data that these kinds of add-on services provide, and the power that accompanies it, puts insurers under a tremendous amount of scrutiny. As 2020 has led to the world living most of its life online, the types of data people are willing to part with have increased, making many of these new policies more palatable to the public. However, it would only take a few negative incidents to turn public opinion around. Based on this, ongoing success in the insurance field is based just as much in ethics as it is in good business sense.
The COVID-19 pandemic has illustrated to companies and individuals the immense, unpredictable risks that our modern world faces. Insurance has a role to play in alleviating their fears and helping the world recover. The winners of this year's World Finance Insurance Awards are the organisations most able to adapt to the new environment and help forge the future of the industry.
World Finance Global Insurance Awards 2020
Argentina
General – MetLife
Life – MetLife
Australia
General – QBE
Life – Tal Life
Austria
General – UNIQA Group
Life – Vienna Insurance Group
Bahrain
General – Gulf Union Insurance
Life – Bahrain National Life Assurance
Bangladesh
General – Nitol Insurance
Life – Popular Life Insurance Company
Belgium
General – Belfius Insurance
Life – Belfius Insurance
Brazil
General – Bradesco Saude
Life – Sulamerica Cia Saude
Bulgaria
General – Armeec Insurance
Life – UNIQA Life Insurance
Canada
General – RBC Insurance
Life – Sun Life Financial
Caribbean
General – Guardian Group
Life – ScotiaLife Financial
Chile
General – ACE Seguros de Vida
Life – SURA
China
General – Ping An P&C
Life – New China Life
Colombia
General – Liberty Seguros
Life – Seguros Bolívar
Costa Rica
General – ASSA Compañía de Seguros
Life – ADISA
Cyprus
General – CNP Asfalistiki
Life – Eurolife
Czech Republic
General – Komercˇní banka
Life – Allianz pojišt'ovna
Denmark
General – Topdanmark
Life – Topdanmark
Egypt
General – Allianz Egypt
Life – Allianz Egypt
Finland
General – Fennia Mutual Insurance
Life – Fennia Life
France
General – Covéa Insurance
Life – CNP Assurances
Georgia
General – Aldagi
Life – Aldagi
Greece
General – EuroLife FFH
Life – NN Hellas
Honduras
General – Ficohsa Seguros
Life – Pan-American Life
Hong Kong
General – China Taiping Insurance
Life – AIA
Hungary
General – Allianz Hungária
Life – Magyar Posta Életbiztosítás
India
General – ICICI Lombard
Life – Max Life Insurance
Indonesia
General – Sinarmas
Life – Great Eastern Life
Israel
General – Phoenix
Life – Clal Insurance
Italy
General – UnipolSai
Life – Poste Vita
Japan
General – Mitsui Sumitomo Insurance
Life – Nippon Life Insurance Company
Jordan
General – Middle East Insurance Company
Life – Arab Orient Insurance Company
Kazakhstan
General – Nomad Insurance
Life – Kazkommerts-Life
Kenya
General – CIC Insurance Group
Life – Britam
Kuwait
General – Warba Insurance
Life – Al Ahleia Insurance
Lebanon
General – AXA Middle East
Life – Bancassurance
Luxembourg
General – AXA Luxembourg
Life – Swiss Life
Malaysia
General – Etiqa
Life – Hong Leong Assurance Berhad
Malta
General – GasanMamo Insurance
Life – HSBC Life Assurance Malta
Mexico
General – GNP
Life – Seguros Monterrey New York Life
Netherlands
General – ABN AMRO
Life – ING Netherlands
New Zealand
General – Tower Insurance
Life – Asteron Life
Nigeria
General – Zenith Insurance
Life – FBNInsurance
Norway
General – Fremtind Forsikring
Life – Nordea Liv
Oman
General – Oman United Insurance
Life – Dhofar Insurance
Pakistan
General – Adamjee Insurance
Life – EFU Life
Panama
General – ASSA Compañía de Seguros
Life – Pan-American Life Insurance Group
Peru
General – RIMAC Seguros
Life – MAPFRE
Philippines
General – Standard Insurance
Life – BPI-Philam Life Assurance
Poland
General – Warta
Life – Warta
Portugal
General – Allianz Seguros
Life – Grupo Ageas Portugal
Qatar
General – Qatar General Insurance
Life – Q Life and Medical Insurance
Romania
General – ERGO Group
Life – Allianz-Tiriac
Russia
General – AlfaStrakhovanie
Life – Renaissance Zhizn Insurance
Saudi Arabia
General – Al Rajhi Takaful
Life – MEDGULF
Serbia
General – Generali Osiguranje
Life – Generali Osiguranje
Singapore
General – AIA Singapore
Life – AIA Singapore
South Korea
General – Hanwha General Insurance
Life – BNP Paribas Cardif
Spain
General – Grupo Mutua Madrilena
Life – Zurich
Sri Lanka
General – Sri Lanka Insurance Company
Life – Ceylinco Life Insurance
Sweden
General – If.Skadeforsakring
Life – Folksam
Switzerland
General – Helvetia
Life – Swiss Life
Taiwan
General – ShinKong Insurance Company
Life – Fubon Life Insurance
Thailand
General – Bangkok Insurance
Life – Thai Life Insurance
Turkey
General – Zurich Sigorta
Life – Anadolu Hayat Emeklilik
UAE
General – ADNIC
Life – ADNIC
UK
General – AXA UK
Life – Legal & General
US
General – Progressive
Life – Lincoln Financial Group
Uzbekistan
General – Uzagrosugurta
Life – New Life Insurance
Vietnam
General – Bao Viet
Life – Boa Viet