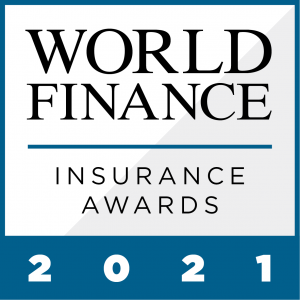 With insured losses from natural disasters hitting $42bn in the first six months of 2021 – a daunting 10-year high – the global insurance industry must be wondering what waits in store for the next decade ahead. After all, a huge number of climate scientists predict there will be a marked increase in climate-triggered catastrophes. The role that the insurance industry has to play in alleviating fears in the face of immense and unpredictable risks is vital. The winners of this year's World Finance Global Insurance Awards 2021 are the organisations willing to address the changing needs of their customers having performed impeccably throughout the year.
World Finance Global Insurance Awards 2021
Argentina
General – MetLife
Life – MetLife
Australia
General – QBE
Life – Tal Life
Austria
General – UNIQA Group
Life – Vienna Insurance Group
Bahrain
General – GIG Bahrain
Life – Bahrain National Life Assurance
Bangladesh
General – Nitol Insurance
Life – Popular Life Insurance Company
Belgium
General – KBC
Life – Belfius Insurance
Brazil
General – Bradesco Saude
Life – Sulamerica Cia Saude
Bulgaria
General – Insurance Company Lev Ins AD
Life – UNIQA Life Insurance
Canada
General – RBC Insurance
Life – Sun Life Financial
Caribbean
General – Sagicor
Life – Sagicor
Chile
General – ACE Seguros de Vida
Life – SURA
China
General – Ping An Property & Casualty Insurance Co
Life – New China Life
Colombia
General – Liberty Seguros
Life – Seguros Bolívar
Costa Rica
General – ASSA Compañía de Seguros
Life – Pan American Life Insurance
Cyprus
General – General Insurance of Cyprus
Life – Eurolife
Czech Republic
General – Komercní banka
Life – Allianz pojišt'ovna
Denmark
General – VIG
Life – Topdanmark
Egypt
General – Allianz Egypt
Life – Allianz Egypt
Finland
General – Fennia Mutual Insurance
Life – Fennia Life
France
General – Covéa Insurance
Life – CNP Assurances
Georgia
General – Aldagi
Life – Aldagi
Greece
General – EuroLife FFH
Life – NN Hellas
Honduras
General – Ficohsa Seguros
Life – Pan-American Life
Hong Kong
General – China Taiping Insurance
Life – Sun Life
Hungary
General – Allianz Hungária
Life – Magyar Posta Életbiztosítás
India
General – ICICI Lombard
Life – Max Life Insurance
Indonesia
General – Sinarmas
Life – FWD Life Indonesia
Israel
General – Phoenix
Life – Clal Insurance
Italy
General – UnipolSai
Life – Poste Vita
Japan
General – Mitsui Sumitomo Insurance
Life – Nippon Life Insurance Company
Jordan
General – Middle East Insurance Company
Life – Arab Orient Insurance Company
Kazakhstan
General – Nomad Insurance
Life – Kazkommerts-Life
Kenya
General – CIC Insurance Group
Life – Britam
Kuwait
General – Warba Insurance
Life – Warba Insurance
Lebanon
General – AXA Middle East
Life – Bancassurance
Luxembourg
General – AXA Luxembourg
Life – Swiss Life
Malaysia
General – Berjaya Sompo Insurance
Life – Hong Leong Assurance Berhad
Malta
General – GasanMamo Insurance
Life – HSBC Life Assurance Malta
Mexico
General – GNP
Life – Seguros Monterrey New York Life
Netherlands
General – A.S.R.
Life – A.S.R.
New Zealand
General – Tower Insurance
Life – Asteron Life
Nigeria
General – Zenith Insurance
Life – FBNInsurance
Norway
General – Fremtind Forsikring
Life – Nordea Liv
Oman
General – OQIC
Life – OQIC
Pakistan
General – Adamjee Insurance
Life – EFU Life
Peru
General – RIMAC Seguros
Life – MAPFRE
Philippines
General – Standard Insurance
Life – BPI AIA
Poland
General – LINK4 TU SA
Life – Warta
Portugal
General – Allianz Seguros
Life – Grupo Ageas Portugal
Qatar
General – Qatar Insurance Company
Life – Q Life and Medical Insurance
Romania
General – ERGO Group
Life – Allianz-Tiriac
Russia
General – AlfaStrakhovanie
Life – Renaissance Zhizn Insurance
Saudi Arabia
General – Al Rajhi Takaful
Life – MEDGULF
Serbia
General – Generali Osiguranje
Life – Generali Osiguranje
Singapore
General – AIA Singapore
Life – AIA Singapore
South Korea
General – Hanwha General Insurance
Life – BNP Paribas Cardif
Spain
General – Grupo Mutua Madrilena
Life – Zurich
Sri Lanka
General – Continental Insurance
Life – Ceylinco Life Insurance
Sweden
General – If.Skadeforsakring
Life – Folks
Switzerland
General – Helvetia
Life – Swiss Life
Taiwan
General – ShinKong Insurance Company
Life – Fubon Life Insurance
Thailand
General – Navakij Insurance
Life – Thai Life Insurance
Turkey
General – Zurich Sigorta
Life – Anadolu Hayat Emeklilik
UAE
General – Oman Insurance
Life – Oman Insurance
UK
General – AXA UK
Life – Legal & General
US
General – Mylo
Life – Lincoln Financial Group
Uzbekistan
General – Kafil-Sugurta
Life – New Life Insurance
Vietnam
General – Bao Viet
Life – Bao Viet