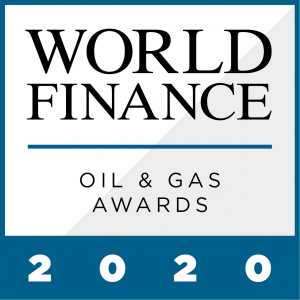 In 2020 the world underwent countless changes, many of which we still don't fully understand. Industries are still trying to figure out exactly what this means for the world, but perhaps none more so than the oil and gas sector. Between the collapse of global travel, the overnight shutdown of many manufacturing industries and drastic changes to how energy is consumed in the home, energy demand has fallen to a level that should have taken decades to reach.
While the industry has a track record of recovering from crises, this time is different. A 2020 McKinsey & Company report titled 'Oil and gas after COVID-19: The day of reckoning or a new age of opportunity?' warns that financial and structural problems have broadly left the industry in particularly poor health. Between the development of shale extraction, excesses of supply and all-too-eager financial markets, the sector was ill-equipped for a sudden shock. Combined with mounting social pressure and the gradual development of renewable alternatives, the oil and gas sector now has a challenging path ahead of it.
Despite the glum outlook, current difficulties have only accelerated a transformation that most had already accepted as inevitable. Oil and gas will undoubtedly continue to be a multi-trillion-dollar market for decades, although current factors will lead to more intense competition and a technological arms race among relatively flat demand.
COVID-19 may have made a transformation more urgent, but it presents a wealth of opportunities for companies that can accept the new normal and embrace the future. This year's World Finance Oil and Gas Awards highlights the companies and organisations that are best equipped to thrive in this new business landscape while meeting the highest international standards.
Negative gains
It is no big secret that the oil and gas sector has been extremely competitive for some time now. In terms of shareholder returns, the overall industry has underperformed against the S&P 500 over the previous 15 years, according to McKinsey & Company's 2020 report. It is a challenge for industries like these to weather a shock at the best of times, let alone an event on the scale of COVID-19. The pandemic impacted every element of the economy, although not many fared worse than oil and gas. Throughout 2020, both commodities have endured their own tribulations. In January 2020, West Texas Intermediate crude oil was hovering around $60 per barrel before experiencing an unprecedented fall in price.
As the global transport industry shut down practically overnight, prices fell to around $20 per barrel in March. However, at the end of the month, failure between Russia and Saudi Arabia, alongside OPEC, to negotiate a deal to limit production and stabilise the market destroyed any hope of an organised recovery. Instead, in April, WTI crude staged a spectacular fall to negative $37 per barrel as storage costs weighed on investors. While temporary, with prices currently back to a more reasonable $40 per barrel, investors appear to be remaining cautious.
It's the latest chapter in a wild ride for the oil industry, with 2020 representing the third price collapse for the commodity in 12 years. As a sector closely tied to the health of the wider economy, how the world emerges into a post-COVID-19 environment will have a dramatic effect on the future of oil.
Turning up the heat
Gas has not fared much better. In its Gas 2020 report, the International Energy Agency described the year as a 'meltdown' for the gas industry. A mild winter in Europe saw a three percent year-over-year fall in demand across the continent. While a fall in prices prompted a shift from thermal energy generation to gas-fired generation, an increase in wind generation offset any gains that were made. In March, when global lockdowns truly began to set in, industrial generation substantially fell.
The news was not all grim. Switching from coal to gas in many US states led to an increase in gas-fired generation, a welcome sign for those in the industry. Between an increase in both gas-fired generation and personal electricity usage due to lockdown restrictions, the losses experienced in the US were somewhat mitigated.
Asia paints an unclear picture. While the region's consumption appeared somewhat resilient during lockdown restrictions, much of the success was attributed to growing imports and countries increasing their stored reserves. Japan, the world's largest liquified natural gas importer, experienced a five percent decrease in imports over levels seen during the first five months of 2019. Gas imports increased in most of Asia's emerging markets, despite decreased demand throughout the region, suggesting the true cost of COVID-19 will be fully felt in 2021. Subsequently, most producers cut their production targets.
The International Energy Agency suggests that overall demand could fall four percent year-over-year for 2020, referring to the fall as the largest recorded annual decrease since the natural gas market developed at scale, and it could be twice as large as the fall seen during the last global financial crisis. While the industrial sector is responsible for the lion's share of falls, every consumption category has experienced a drop.
Peak predictions
With 2021 looming, two questions remain: What needs to change in the oil and gas sector to make it sustainable, and how quickly do these changes need to happen? The answer to the first question is, unequivocally, do more with less. It's a strategy the industry was already planning to undertake. In May, Mr John Browne, former BP chief executive, told the Financial Times that the COVID-19 pandemic has made the upwards trajectory of demand for oil that the industry has coasted on for over a century unlikely to continue. Instead, new behaviours created by the pandemic will permanently alter how energy is consumed. The second is a little less clear. While a peak of oil consumption has been expected for some time, many now expect it to occur sometime in the early 2030s. Between the increasing adoption of electric cars and governments taking a harsher view on emissions, change is guaranteed, although it is now approaching faster than many expected. Any hope of a 'COVID recovery' to pre-pandemic levels, at least in terms of oil consumption, seems increasingly unlikely.
Despite facing many of the same challenges, gas is expected to continue to grow. According to the International Energy Agency, gas is still expected to experience a compound annual growth rate of 1.5 percent per year between 2019 and 2025, revised down from a pre-COVID-19 prediction of 1.8 percent per year. With demand expected to rebound, the fast-growing Asian market is expected to be responsible for much of the ongoing demand.
As more countries move towards net-zero emission targets, oil and gas producers are beginning to move towards securing their futures. The year-over-year increases in consumption that have been the norm for the last century are destined to end. This year the World Finance Oil and Gas Awards look to celebrate the companies that are well aware of the challenges that exist and are prepared for what is coming. If the hyper-competitive environment that is predicted comes to pass, the following businesses are the ones that are guaranteeing their success into the future.
World Finance Oil & Gas Awards 2020
Best Fully Integrated Company
Africa: Sonangol
Asia: PETRONAS
Middle East: Aramco
Eastern Europe: Gazprom
Western Europe: Eni
Latin America: Petrobras
North America: Chevron
Best Independent Company
Africa: Seplat
Asia: Pharos Energy
Middle East: Genel Energy
Eastern Europe: Irkutsk Oil Company
Western Europe: Premier Oil
Latin America: Vista Oil & Gas
North America: PDC Energy
Best Exploration & Production Company
Africa: Oando Energy Resources
Asia: PTTEP
Middle East: ADNOC
Eastern Europe: OMV Petrom
Western Europe: Wintershall Dea
Latin America: PetroRio
North America: Occidental Petroleum
Best Downstream Company
Africa: Waltersmith Petroman Oil
Asia: Rongsheng Petro Chemical
Middle East: ADNOC
Eastern Europe: LUKOIL
Western Europe: OMV
Latin America: Grupo Dislub Equador
North America: Marathon Petroleum
Best Upstream Service & Solutions Company
Africa: Century Group
Asia: Bumi Armada Berhad
Middle East: Al Mansoori
Eastern Europe: TMC Oilfield Services & Equipment
Western Europe: Baker Hughes
Latin America: Grupo CEMZA
North America: Locus Bio-Energy Solutions
Best Drilling Contractor
Africa: ODENL
Asia: Borr Drilling
Middle East: Foresight Offshore Drilling
Eastern Europe: PNG Drilling
Western Europe: Odfjell Drilling
Latin America: Dolphin Drilling
North America: Weatherford International
Best EPC Service & Solutions Company
Africa: Oilserv Limited
Asia: Daewoo E&C
Middle East: Saipem
Eastern Europe: McDermott International
Western Europe: Wood Group
Latin America: AESA
North America: KBR
Most Sustainable Company
Africa: Axxela
Asia: PTT
Middle East: SNOC
Eastern Europe: MOL Group
Western Europe: Total
Latin America: Grupo Dislub Ecuador
North America: Petroteq Energy
Best Oil & Gas Law Firm
Africa: Olaniwun Ajayi
Asia: Ashurst
Middle East: Simpson Thatcher & Bartlett
Eastern Europe: ALRUD
Western Europe: White & Case
Latin America: Tanoira Cassagne Abogados
North America: Babst Calland
Best Investment Company
Africa: African Development Bank
Asia: Mizuho
Middle East: Mubadala Investment Company
Eastern Europe: Gazprom Neft
Western Europe: Blue Water Energy
Latin America: Aventti Strategic Partners
North America: US Energy Development Corporation
Excellence in LNG
Africa: Nigeria LNG
Asia: PETRONAS
Middle East: Qatargas
Eastern Europe: NOVATEK
Western Europe: Gasum
Latin America: Peru LNG
North America: Sempra LNG