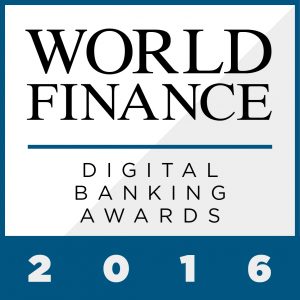 The banking sector has long been accused of being too slow to adapt to the world around it. Indeed, until recently it was seen as perfectly adequate for a bank's digital offering to comprise only basic internet banking and hastily flung together mobile services. These products are now widely available and are not in keeping with the increasing digitalisation we see across the globe. And, perhaps more significantly, they are not engaging with the changing technological interests of the consumer.
The Millennials are here, as if anyone needed further reminding, and this demanding, tech-savvy bunch will make up 72 percent of the global workforce by 2025, according to an EY report. This generation, we are told, want to pay for their lattes via Apple Pay and grab a slice of pizza with bitcoins. There are no doubt elements of hyperbole when it comes to the Millennial discussion, but nonetheless it is clear the world's digital appetite is expanding. Banks need to acclimatise now, or face being left out in the cold.
Over the past 12 months, this rapid digitalisation has presented both challenges and opportunities for those within the banking sector. Those capable of exploiting these circumstances and avoiding the pitfalls have and will gain enormous benefits. These are the firms we are celebrating in this year's World Finance Digital Banking Awards.
The 2016 Digital Banking Awards highlight those banks and other organisations that have altered their strategies and perfected the balance between technology, finance and customer service. We now briefly examine the trends and upheavals these companies have had to navigate in what has been (to say the least) an unpredictable financial year.
A new banking platform
The consumer demand for all things digital, combined with less stringent regulations and a general public scepticism of bankers, have all contributed to one of the most significant digital banking trends in recent years – the emergence of digital-only banks. Strategy& described these new firms in its European Banking Outlook 2016: "These banks distinguish themselves by extensive digitisation [sic] of customer service as well as all downstream and back-office processes." Essentially, these new entrants have no bricks-and-mortar premises, with all activity conducted through a dedicated mobile app.
These start-ups are plugging a digital void and challenging traditional banking systems. According to Strategy&: "End-to-end digitisation [sic] is essential as banks compete against agile and disruptive market players." Existing firms should take note of their progress.
A shift in regulation following the 2008 financial crisis has made this trend particularly apparent in the UK. At the time, the Bank of England recognised "vicious circles" were making it near impossible for new entrants to establish themselves in the banking sector. As a result, it developed new authorisation processes in April 2013 to remove "excessive barriers".
In 2015, Martin Stewart, a Bank of England Director, said there were "no magic ingredients for success", but recognised a change in those applying for banking licences. He explained: "We expect this trend to continue over the next few years, particularly where there is a gap in the market – whether it be the service they provide, the customers they target, the products they sell or the technology they use."
Digital-only banks seemed to tick these boxes, and soon enough, in April 2016, Atom Bank became the first of these exclusively app-based banks to gain a licence in the UK. This Durham-based start-up said it was building a bank with "lots of heart and plenty of soul" – perhaps a dig at traditional banks tarnished by the financial crisis – and claimed to be "the future of banking, available today". It boasts features such as the ability to name your own bank and access the app via facial recognition, as well as better interest rates, which it can offer due to the reduced overheads from not having any physical branches. Another digital-only player, Monzo, gives the user intelligent notifications, such as information on exchange rates and fees when their smartphone recognises they have travelled abroad.
Obviously it is still early days for these new entrants, and there are doubts as to whether these features will be enough to make disillusioned customers flock from their existing, traditional banks. Nevertheless, the innovative approach of such start-ups has certainly been enough for existing industry players to take notice, and acts as a reminder to all banks of the need to expand digitally.
The role of fintech
Spanish banking giant BBVA has gone down the route of 'if you can't beat them, join them' – or rather, if you can't beat them, acquire a 29.5 percent stake in them, as it did with Atom before it had even launched last year. The Financial Times valued Atom at £150m ($185m) following the move and reported of rumoured interest in Monzo from industry stalwart Lloyds.
The increasing number of partnerships or acquisitions between traditional banks and fintech firms represents another big trend of 2016. According to a 2016 KPMG survey, over $12bn has been invested in the fintech market in the past five years, while the number of fintech firms valued at more than $1bn has tripled in the past 12 months alone. By joining forces with start-ups, traditional banks can release themselves from the burden to improve their own dated IT systems and utilise digital systems set up especially for that purpose.
KPMG identified consumer lending as a particularly active area for partnerships in this regard, with 51 percent of banks in its survey having already partnered with a firm for creating consumer or business loans. "Banks should continue to invest in, align or partner with these innovative tech start-ups that offer banks immediate agility, flexibility and speed to the market", the report advised. "Such coupling gives banks the advantage of both digitising the experience while leveraging their own legendary ability to foster personalised relationships."
However, despite these positives, it may not all be smooth sailing. As a recent McKinsey report pointed out, banks and fintech companies will "have to reconcile differences in corporate culture that can limit the upside from such mergers". Trust in financial firms dwindled in 2008, and while fintech firms and new entrants will certainly have different values, getting the balance right will be vital.
Transformative approach
This is not to say firms must team up with other companies in order to succeed. Australian bank Westpac has taken on the challenges of the digital age, and transformed its focus to great success. "We speak internally about the concept of being a digital sixth sense for our customers", Travis Tyler, General Manager of Consumer Digital at Westpac told The Guardian.
Meanwhile, Bank of America has seen a gradual increase in usage of its digital channels, with its Q3 2016 results showing an increase to 33.7 million online banking accounts and 21.3 million mobile users. This increase has seen it ranked as the best American firm for online and mobile banking functionality by Forrester and Keynote respectively.
In 2016, President of the World Bank Group, Jim Yong Kim, said: "We find ourselves in the midst of the greatest information and communications revolution in human history." This is something our 2016 Digital Banking Award winners have recognised. They have adjusted their strategies to adopt and accept technological change while dealing with challenges from new entrants and avoiding the security issues and uncertainty that have plagued the digital sphere of late. This has endeared them to the digital consumer and gives them a distinct advantage heading into the future.
World Finance Digital Banking Awards 2016
Europe
UK
Best Digital Bank: Citi
Best Mobile Banking App: Citi Mobile UK
France
Best Digital Bank: Credit Mutuel
Best Mobile Banking App: Credit Mutuel Mobile
Italy
Best Digital Bank: Fineco
Best Mobile Banking App: Fineco
Spain
Best Digital Bank: Caixa
Best Mobile Banking App: La Caixa
Portugal
Best Digital Bank: Activobank
Best Mobile Banking App: AB
Germany
Best Digital Bank: Fidor Bank
Best Mobile Banking App: Fidor Bank
Middle East
Jordan
Best Digital Bank: Arab Bank
Best Mobile Banking App: Arabi Mobile
Oman
Best Digital Bank: BankDhofar
Best Mobile Banking App: BankDhofar Mobile Banking
Kuwait
Best Digital Bank: Gulf Bank
Best Mobile Banking App: Gulf Bank Mobile Banking
Qatar
Best Digital Bank: Qatar International Islamic Bank
Best Mobile Banking App: QIIB Mobile
Saudi Arabia
Best Digital Bank: Saudi Hollandi Bank
Best Mobile Banking App: SHB Mobile App
UAE
Best Digital Bank: Mashreq Bank
Best Mobile Banking App: Snapp
Asia
China
Best Digital Bank: Standard Chartered Bank
Best Mobile Banking App: SC Mobile
Myanmar
Best Digital Bank: CB Bank
Best Mobile Banking App: CB Bank Mobile Banking
Singapore
Best Digital Bank: Standard Chartered Bank
Best Mobile Banking App: SC Mobile
Hong Kong
Best Digital Bank: HSBC
Best Mobile Banking App: HSBC Mobile Banking
Malaysia
Best Digital Bank: CIMB
Best Mobile Banking App: CIMB Malaysia
Thailand
Best Digital Bank: Bangkok Bank
Best Mobile Banking App: Bualuang iBanking
Indonesia
Best Digital Bank: Bank Danamon Indonesia
Best Mobile Banking App: D-Mobile App
India
Best Digital Bank: Axis Bank
Best Mobile Banking App: Axis Bank 2.0
Philippines
Best Digital Bank: BDO Unibank
Best Mobile Banking App: BDO Mobile Banking
North America
US
Best Digital Bank: Wells Fargo
Best Mobile Banking App: Wells Fargo Mobile
Canada
Best Digital Bank: Scotiabank
Best Mobile Banking App: Scotiabank Mobile Banking
Latin America
Mexico
Best Digital Bank: Grupo Financiero Imbursa
Best Mobile Banking App: Banco Imbursa
Brazil
Best Digital Bank: Banco Itau
Best Mobile Banking App: Itau 30 Horas
Colombia
Best Digital Bank: Banco Popular
Best Mobile Banking App: APK
Peru
Best Digital Bank: BCP
Best Mobile Banking App: Banca Móvil BCP
Argentina
Best Digital Bank: BBVA Banco Frances
Best Mobile Banking App: Banca Móvil AR
Chile
Best Digital Bank: Banco de Chile
Best Mobile Banking App: Mi Banco de Chile
Africa
Nigeria
Best Digital Bank: Standard Chartered Bank
Best Mobile Banking App: Breeze