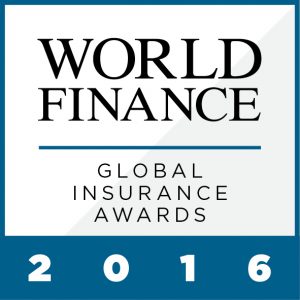 Traditional operating models in the insurance sector are facing intense pressures to either embrace advances, or fall foul of disruption. Higher customer expectations, macro economic volatility and the transition to digital have all contributed to an existential crisis for insurers, with many forced to confront the fact the ground on which their value proposition was built has since shifted.
Despite this, too many have been unwilling to change, and those wedded to a business-as-usual outlook have been left to rot by the wayside. Deloitte said in a recent report: "We believe the industry's hesitance to take bolder, faster steps toward transformation may be the result of reliance on a series of what we call 'orthodoxies' – core presumptions about the strength and uniqueness of an insurer's traditional value proposition and business models. Many insurers have treated these orthodoxies as entry barriers effectively insulating them from being disrupted in a significant way by internal or external upstarts."
The consensus is that issues to do with capacity and competition are unlikely to change much – if at all – in the coming years, and while these and other challenges remain, an improved outlook for the global economy bodes well for the sector as a whole. Technology is perhaps the defining focus of our times, and the transition to digital this past year alone has empowered some businesses while handicapping others. Now as ever, the standout performers are those most willing to embrace change.
Now as ever, the standout performers are those most willing to embrace change
The recipients of this year's World Finance Global Insurance Awards are made up of the most impressive names in the business, and as governments around the world attempt to stimulate their economies through fiscal reform, we pay tribute to the insurance firms doing their bit to restore order.
The World Finance Global Insurance Awards offer an insight not only into what it takes to succeed in today's market, but into the ways in which the industry is likely to change in the coming years. By looking at a wide cross section of performance indicators, the judging panel at World Finance has picked out some of the brightest names in the business.
Insurance goes digital
According to Shaun Crawford, Global Insurance Leader at EY: "Many insurers are investing in digital platforms that strengthen their relationships with customers across all product classifications and geographies. Their goal is to empower both businesses and consumers to better shop for insurance, making products more transparent [and] easier to understand and compare."
The result is a sharper focus on data analytics, cloud computing and modelling techniques to map risks or strategic priorities. More than that, investment in digital platforms means insurers have been able to more easily streamline processes, while at the same time improve collaboration and regulatory compliance. While insurance historically has been a rather opaque and rarely understood product, evolving technological platforms have boosted familiarity with insurance on the consumer's part.
Crucially, insurers no longer have a monopoly on pricing and risk assessment, now disruptive trends have allowed greater numbers access to data and analytic capabilities. Disrupt or be disrupted is the name of the game.
According to a 2016 PwC report: "So far, incremental innovation has helped insurers meet most new customer expectations. But, with the demands of the shared economy, usage-based models, Internet of Things, autonomous cars and wearables, they have an opportunity to do more radical innovations and experiment with new business models. In this context, customers have a need for new insurance solutions, and established carriers (i.e. incumbents) have an opportunity to provide tailored products and services for different segments."
The upshot is insurers must cater to consumers in a way they have not experienced up until now. An inability to keep pace with changing consumer appetites, therefore, can break a business, and technology – perhaps more than any other factor – is the difference between success and failure.
Industry acquisitions
Aside from technology, one of the drivers sparking real and progressive changes in the insurance sector is consolidation. JLT Specialty noted in a recent report that the soft insurance market has accelerated its mergers and acquisitions (M&A) activity this past year. This trend, at least in the immediate future, is unlikely to have much of an effect on the oversupply of capacity, and so the climate will remain highly competitive, provided there is no significant drop off in claims activity. Far from alone in this capacity, insurance is just one of many sectors to have embraced M&A as a means of boosting revenue growth, breaking new markets and increasing operating efficiencies.
On the one hand, this M&A spree is indicative of a soft insurance market, though it's also a symptom of growing confidence in the sector's ability to perform, and perform well. "Positive macro conditions, including an improving economy and low interest rates, encouraged company boards and executives in insurance, healthcare, technology, food and beverage, transportation, and other industries to look for ways to put accumulated capital to work", according to a Deloitte report on the matter. "M&A is often an effective way to spur growth and expand market share, and it proved to be a popular choice for companies of all sizes."
Of course, all this is part and parcel of insurers' efforts to appease the customer, for whom enhanced interaction, new offerings and data competence are the expectation. However, while the situation for insurance on the whole is positive, the situation varies greatly from place to place.
Regional variations
In the Asia-Pacific region, for example, the outlook for life and non-life insurance is looking promising, in spite of an economic slowdown. The opportunity for insurers here rests with the country's emerging middle class; a rise in household incomes has caused this development to come about. Here, as with most places, technology is driving mobile and web-based sales, and the majority of customers appear willing to embrace new, digital channels.
In Europe, stagnant growth and a general reluctance to invest in businesses means insurers are up against significant challenges. As much as the situation has handicapped the majority, the situation means the incentive to focus on the customer is growing. This sentiment, combined with sharper regulatory scrutiny, will give rise to consumer-centric products across the continent.
In the US, meanwhile, while the opportunities are not distributed evenly across the industry, insurance sales are driven by an economic recovery and expectations that interest rates will increase.
The 2016 World Finance Global Insurance Awards offer an insight into the latest industry developments – not just in Asia, the US and Europe, but across the globe. Looking at the recipients, it is clear there have been many developments in this past year. Without the work of this year's award winners, the industry would likely not be in the position it is today.
World Finance Global Insurance Awards 2016
Argentina
General – Caja de Seguros
Life – BNP Paribas Cardif
Australia
General – Insurance Australia Group
Life – BT Financial Group
Austria
General – UNIQA Insurance Group
Life – Sparkassen Versicherung
Bahrain
General – Bahrain Kuwait
Life – Life Insurance Corp
Bangladesh
General – Green Delta Insurance Company
Life – MetLife Alico
Belgium
General – Ethias
Life – Argenta
Brazil
General – Allianz
Life – Brasilprev
Bulgaria
General – Armeec Insurance
Life – SiVZK (TUMICO)
Canada
General – Intact
Life – Manulife
Caribbean
General – General Accident
Life – Scotia Life
Chile
General – Sura Insurance
Life – Consorcio Seguros
Colombia
General – Liberty Seguros
Life – Bolivars
Costa Rica
General – Assa
Life – Adisa
Cyprus
General – Royal Crown Insurance
Life – CNP Cyprialife
Denmark
General – Top Danmark
Life – Sampension
Egypt
General – Misr Insurance
Life – Suez Canal Insurance
Finland
General – Op Pohjola
Life – Nordea Life Assurance
France
General – Covea
Life – AXA
Germany
General – HDI-Gerling
Life – Zurich
Greece
General – INTERAMERICAN
Life – NN Hellas
Hong Kong
General – AXA General Insurance
Life – HSBC Insurance (Asia)
Hungary
General – Allianz Hugaria
Life – Magyar Posta Életbiztosító
India
General – ICICI Lombard
Life – Max Life Insurance
Indonesia
General – Jasa Indonesia
Life – PT Asuransi Jiwasraya
Jordan
General – Middle East Insurance Company
Life – Jordan Insurance
Italy
General – Unipol Assicurazioni
Life – Poste Vita S.p.A.
Kazakhstan
General – Nomad Insurance
Life – JSC Kazkommerts-Life
Kenya
General – CIC General Insurance
Life – Britam Life Assurance
Kuwait
General – Gulf Insurance Group
Life – Gulf Insurance Group
Liechtenstein
General – Vienna Insurance Group
Life – Baloise Life
Luxembourg
General – AXA Assurance
Life – Swiss Life
Malaysia
General – Etiqa Insurance
Life – AIA
Malta
General – Gasanmamo
Life – HSBC Life
Mexico
General – GNP
Life – Seguros Monterrey New York Life
Myanmar
General – IKBZ Insurance
Life – IKBZ Insurance
Netherlands
General – Achema
Life – Srlev NV
New Zealand
General – TOWER
Life – Asteron Life
Nigeria
General – Zenith General Insurance
Life – FBNInsurance Limited
Norway
General – SparBank 1
Life – Nordea Liv
Oman
General – Oman United Insurance
Life – National Life
Pakistan
General – Adamjee Insurance
Life – EFU Life
Panama
General – Assa
Life – Pan America Life
Peru
General – Rimac Seguros
Life – Pacifico Seguros
Philippines
General – Standard Insurance
Life – Pru Life
Poland
General – UNIQA
Life – MetLife TUnZiR
Portugal
General – Allianz Seguros
Life – Ocidental Seguros
Russia
General – Alfa Strakhovanie
Life – Renaissance Zhizn Insurance Company
Saudi Arabia
General – Bupa
Life – Medgulf
Serbia
General – Generali Osiguranje Srbija
Life – Generali Osiguranje Srbija
Singapore
General – QBE Insurance
Life – AIA Singapore
South Korea
General – Samsung
Life – Hanwha Life
Sri Lanka
General – Sri Lanka Insurance Corp
Life – Ceylinco Life Insurance
Sweden
General – Trygg-Hansa
Life – Alecta
Switzerland
General – Swiss Mobi
Life – Swiss Life
Taiwan
General – Cathay Century Insurance
Life – Fubon Life Insurance
Thailand
General – The Viriyah Insurance Pcl
Life – Thai Life Insurance
Turkey
Non-Life – Zurich Sigorta
Life – Anadolu Hayat Emeklilik
UK
General – Allianz
Life – Legal & General
US
General – Progressive Corporation
Life – Lincoln Financial Group
Vietnam
General – Baoviet
Life – Baoviet Life