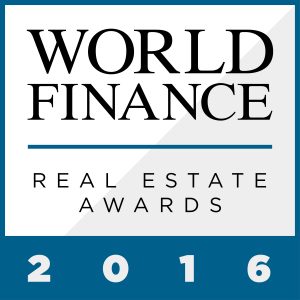 The mere fact real estate is a hard asset lends it a distinct advantage over other, more abstract alternatives. Subdued economic growth with the odd spat of volatility means that, while conditions are less than advantageous for financial markets, they have supported growth in the real estate sector.
Where investors in years past have ploughed their money into high-risk, high-reward opportunities, an uneven recovery has given rise to a more cautious approach that may well squeeze profits – though by no means dampen enthusiasm – for the real estate sector.
Institutional investors are only now starting to pull back from these opportunistic investments, with interest rates and cap rates on the rise. Investors are gravitating towards low risk deals, even if that means lower returns, and are generally waiting on markets to improve before they resort to their old ways. The focus for now at least is on real estate fundamentals, and on leveraging what cost efficiencies they can in what remains a tight operating environment.
Property and real estate act as the building blocks on which budding and healthy economies are built
These shifts make for a highly complex – and sometimes confusing – marketplace. Yet real estate is on the up. Volatility is highlighting the industry's relative safety, and money typically invested in commodities is being diverted, with rising prices in key cities across the globe becoming by far the better option.
Cushman & Wakefield is of the opinion that new sources of capital, unsatisfied demand and strong supply of debt are all likely to result in global real estate trading, whereas volatility elsewhere is having a significant impact.
What's more, given the real estate market makes up such a key component of the global economy – even more so in times of high volatility – the companies operating in this space will have the world's attention fixed on them. Having rebounded considerably over the past year, the real estate market is expected to strengthen further over the coming months, in large part due to the winners of this year's World Finance Real Estate Awards.
The 2016 awards have been presented to the most impressive names in the business, and as governments around the world attempt to stimulate their economies through fiscal reform, we pay tribute to the private property and construction firms that are doing their bit.
Where's hot?
In its recent Emerging Trends in Real Estate report, PwC wrote: "For real estate, 2016 will see investors, developers, lenders, users and service firms relying upon intense and sophisticated coordination of both their offensive and defensive game plans. In an evermore competitive environment, with well-capitalised players crowding the field, disciplined attention to strategy and to execution is critical to success."
Although there are challenges to be faced for the real estate sector, investors are generally bullish about its prospects. In fact, real estate is something of a rarity in that it's one of a few sectors where solid and consistent returns are near enough guaranteed – not just in emerging markets, but in mature ones too.
Most equities are either flat or negative, and a variety of factors have inflicted pains on financial markets, including an end to quantitative easing in the US, the slowdown in China and the collapse in oil prices. Real estate represents a relative safe haven, as it is one of very few sectors where investors are unanimously confident. San Francisco, New York and Los Angeles are the US' hot spots, whereas in Europe London is by far and away the most popular destination, followed by Paris and Frankfurt. In the Asia-Pacific region, Japan and Australia have come out on top, with Tokyo, Sydney and Melbourne making up the top three locations.
Looking at the situation as it stands, it's clear the foundations have been laid for what promises to be a fruitful period for property and real estate.
According to a survey conducted by Inman, 30 percent of respondents said they were extremely optimistic about the housing market, while 42 percent said they were somewhat optimistic. In contrast, only six percent said they were somewhat or extremely pessimistic. When asked about their optimistic outlook, one respondent noted: "After being somewhat reserved in my optimism in 2015, I do believe that 2016 will be very good. If interest rates continue to be under six percent, shadow inventory remains low and in check, unemployment remains under 10 percent, local economies continue to strengthen, and inventory is adequate, consumers will have the confidence to get off the fence and make their moves in purchasing and selling."
Better building blocks
One area in which investors are taking a notable interest is in commercial real estate, where the benefits are more prominent than arguably any other sector. In major markets around the world, commercial property prices have risen substantially, and positive changes in fundamentals and rising expectations of growing cash flow have push prices upwards.
"Commercial real estate is one of the safest investments because prices and values generally do not change at the drop of a hat", according to a recent Deloitte report. "Commercial real estate is also a tangible asset, and as such, it is easier to see and understand what is going on with individual properties or with the asset class overall."
The lingering concern is a housing boom in more developed markets could impact affordability and seriously compromise appetite for real estate. The latter stage of this decade could therefore see growth continue but at a slower pace, meaning real estate investors must look to niche areas of the sector if they are to preserve capital and promote sustainable growth.
Stephen Phillips, President of Berkshire Hathaway HomeServices, insisted in an interview with Business Insider that the market is at a turning point with regards to the gap between prices and wages. New builds and intelligent investment will go some way towards rectifying the gulf in wages and prices.
Property and real estate act as the building blocks on which budding and healthy economies are built. As governments seek to make their economies and infrastructure fit for a modern world, real estate and construction firms are helping to drive this vital area of growth.
The World Finance Real Estate Awards offer an insight not only into what it takes to succeed in today's market, but into the ways in which the industry is likely to change in the coming years. By looking at a wide cross-section of performance indicators, the judging panel at World Finance, together with our readers, have picked out the brightest names in the business.
World Finance Real Estate Awards 2016
Asia
Property Company of the Year
Mah Sing Group Berhad
Best Residential Developer
Paramount Land
Best Mixed Use Developer
KT Group
Best Retail Developer
CapitaLand
Best Office Developer
Cheung Kong Hodings
Best Advisor
CBRE
Best Industrial Developer
Soilbuild Group Holdings
Best Leisure Developer
Dailan Wanda Group
Most Innovative Developer
Frasers Centrepoint
Most Socially Responsible Developer
Soilbuild Group Holdings
Outstanding Contribution
KT Group
Property of the Year
Capitol Grand
Best REIT
Soilbuild Business Space REIT
Middle East
Property Company of the Year
United Real Estate Company
Best Residential Developer
Dar Al Arkan Real Estate Co
Best Mixed Use Developer
Alfardan Group
Best Retail Developer
Emaar
Best Office Developer
SODIC
Best Advisor
Colliers International
Best Industrial Developer
Barwa Real Estate
Best Leisure Developer
United Real Estate Company
Most Innovative Developer
TDIC Abu Dhabi
Most Socially Responsible Developer
Emaar Properties
Outstanding Contribution
Emaar Properties
Property of the Year
Abdali Mall
Best REIT
Emirates REIT
Europe
Property Company of the Year
Optimum Asset Management
Best Residential Developer
Aristo Developers
Best Mixed Use Developer
Dana Holdings
Best Retail Developer
Westfield
Best Office Developer
HB Reavis
Best Advisor
CBRE
Best Industrial Developer
Prologis
Best Leisure Developer
Aerium
Most Innovative Developer
NEF Real Estate
Most Socially Responsible Developer
Prologis
Outstanding Contribution
Trigranit
Property of the Year
Okhta Mall
Best REIT
Altsria REIT
Latin America
Property Company of the Year
TGLT
Best Residential Developer
TGLT
Best Mixed Use Developer
IRSA
Best Retail Developer
Grupo MRP
Best Office Developer
Odebrecht Realizacoes Immobiliarias
Best Advisor
Jones Lang LaSalle
Best Industrial Developer
Global Logistics Properties
Best Leisure Developer
Odebrecht Realizacoes Immobiliarias
Most Innovative Developer
Odebrecht Realizacoes Immobiliarias
Most Socially Responsible Developer
Mexico Retail Properties
Outstanding Contribution
TGLT
Property of the Year
Alto Comahue Shopping Centre
Best REIT
Fibra Uno
North America
Property Company of the Year
Westfield Group
Best Residential Developer
Holland Partner Group
Best Mixed Use Developer
Silverstein Properties
Best Retail Developer
Westfield Group
Best Office Developer
Cadillac Fairview
Best Advisor
JLL
Best Industrial Developer
DCT Industrial
Best Leisure Developer
Hyatt Group
Most Innovative Developer
Trinity Development Group
Most Socially Responsible Developer
Ivanhoe Cambridge
Outstanding Contribution
Diamond Group
Property of the Year
Millennium Tower
Best REIT
Gramercy Property Trust
Africa
Property Company of the Year
The Billion Group
Best Residential Developer
Berman Bros
Best Mixed Use Developer
Rabie Property Group
Best Retail Developer
The Billion Group
Best Office Developer
Growthpoint Properties
Best Advisor
CBRE
Best Industrial Developer
Abland
Best Leisure Developer
Marriott International
Most Innovative Developer
McCormick Property Development
Most Socially Responsible Developer
McCormick Property Development
Outstanding Contribution
The Billion Group
Property of the Year
Garden City Mall
Best REIT
Vukile Property Fund