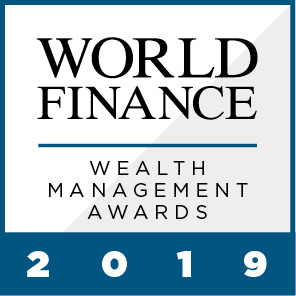 With investor needs evolving towards a more digital experience, the wealth management industry has undergone a transformation in recent times. There has been a push towards an analytics-based approach to product and service offerings, leveraging client data to provide a personalised experience.
Wealth management firms are increasingly adopting a distributed agile approach to help transform customer experience. In a competitive market, wealth management firms need to be able to act on client demands more rapidly, fostering a more collaborative culture within the industry with a strong focus on service.
Remaining at the top of this industry requires constant attention and dedication to the needs of clients and these awards recognise the very highest standard of professional care shown by the recipients.
World Finance Wealth Management Awards 2019
Best Wealth Management Providers
Andorra
VallBanc Wealth
Argentina
Andes Wealth Management
Armenia
Unibank Privé
Austria
Liechtensteinishche Landesbanken ( Osterrich AG )
Bahamas
Scotia Wealth Management
Belgium
Indosuez Wealth Management
Bermuda
Argus Wealth Management
Brazil
BTG Pactual
Canada
Canaccord Genuity
France
BNP Paribas Banque Privée
Germany
Hauck & Aufhauser
Ghana
The Royal Bank
Greece
Hellenic Asset Management
Hong Kong
BNP Paribas Wealth Management
Hungary
Concorde
India
Doha Bank
Italy
BNL BNP Paribas
Kuwait
NBK Capital
Lithuania
INVL
Luxembourg
Indosuez Wealth Management
Malaysia
Maybank
Mauritius
MCB Private Banking
Netherlands
Wealth Management Partners
Nigeria
Standard Bank Wealth and Investment
Norway
Pareto Wealth Management
Oman
Bank Muscat
Philippines
Bank of the Philippine Islands
Portugal
Santander Totta
Qatar
Qatar National Bank
Saudi Arabia
SABB
Singapore
EFG Bank Singapore
South Africa
Old Mutual Limited
Spain
Santander
Sweden
Carnegie
Switzerland
BNP Paribas Wealth Management
Taiwan
King's Town Bank
Thailand
Bangkok Bank
United Arab Emirates
First Abu Dhabi Bank
United States
BNY Mellon Wealth Management
Vietnam
Prestige Wealth Management
Best Multi-Client Family Office, Liechtenstein
Kaiser Partner
Best Real Estate Investment Company
SFO Group