Nigeria unleashed
After a tough few years for the Nigerian economy, the country's thriving banking sector is using its might to drive far-reaching, sustainable growth. World Finance reports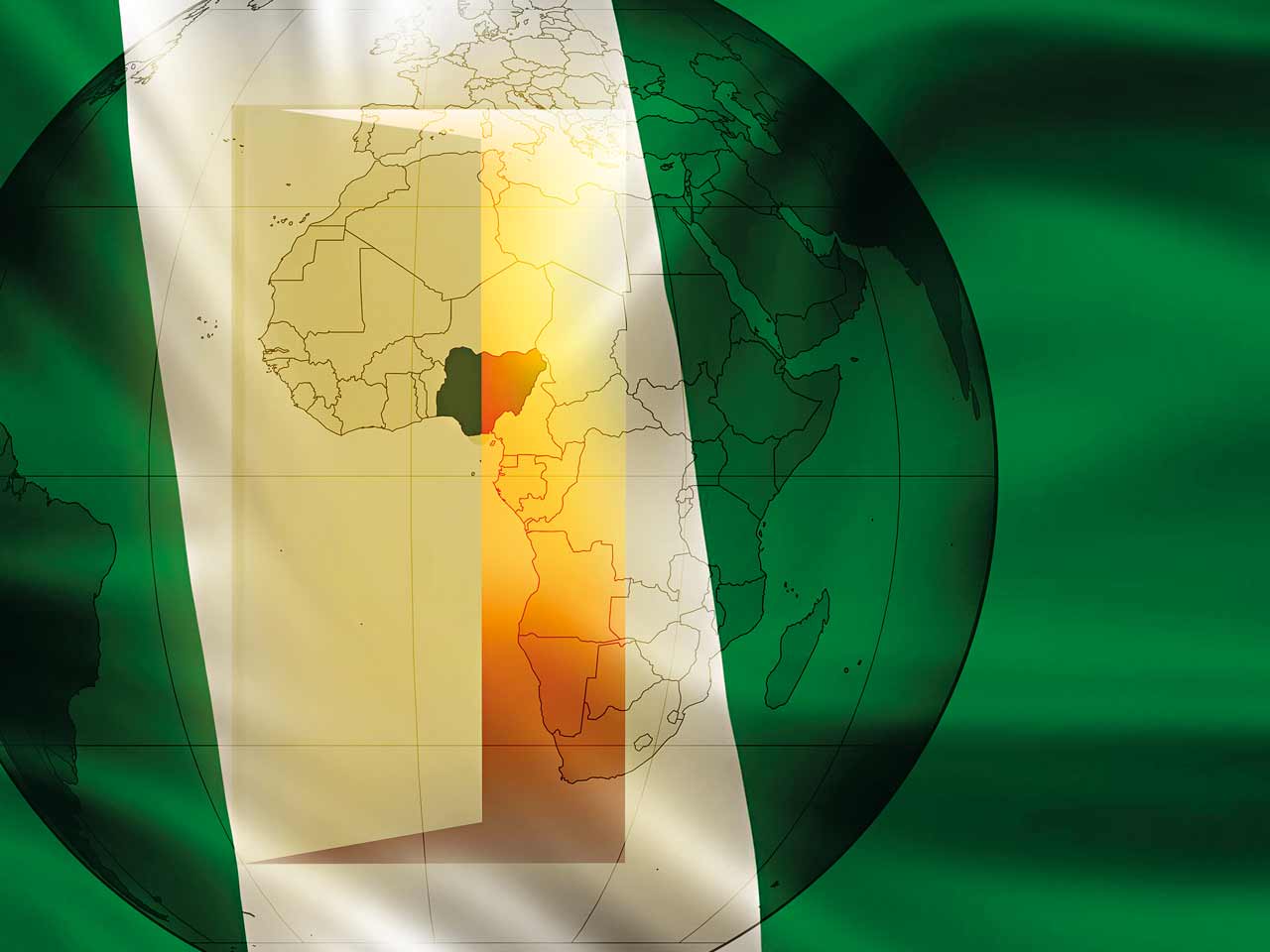 Home to over 200 million people and rich in natural resources, Nigeria is a true African powerhouse. The nation boasts the largest economy on the continent, with a high-performing banking industry and a vibrant tech hub based in the commercial city of Lagos. Nigeria is one of the fastest-growing economies of the 21st century, with its young, dynamic population helping to drive the nation forward.
And yet, despite its vast potential, the last few years have certainly proved challenging for Nigeria. In 2016, a slump in oil prices saw the economy shrink for the first time in 25 years, triggering a deep recession that sent inflation soaring and saw unemployment rising. The nation had entered a period of tentative recovery when it was hit by a fresh crisis with the arrival of Covid-19 in 2020.
The pandemic pummelled the Nigerian economy, sending it back into another crushing recession. Despite the government's efforts to get the economy back on track, Nigeria has struggled to rebound in the post-pandemic years. Inflation remains stubbornly high at over 20 percent, leaving many families struggling to cope with the rising cost of living. Unemployment, too, is a real cause for concern, with 33 percent of the population currently out of work.
The country's new President, Bola Tinubu, certainly has a daunting in-tray, and will need to prioritise tackling insecurity and inequality in his first months in power. But, while the government has a crucial role to play in reducing poverty and repairing the economy, the private sector is also key to unleashing Nigeria's potential. And with some of the continent's largest and best-performing banks based in Nigeria, the banking sector may be in prime position to drive the country towards a brighter, more sustainable future.
Indeed, amid global economic uncertainty and immense domestic challenges, Nigeria's banking industry has remained strong. The sector continues to outperform the rest of the national economy, with a number of firms reporting healthy rising profits. One of the sector's greatest success stories is Zenith Bank, which, during these testing times, has maintained its position as one of Nigeria's most profitable banks, all while growing its customer base and ramping up its commitments to corporate social responsibility projects. With leading firms such as Zenith Bank prioritising Nigerian prosperity, the private sector will be a powerful force as the nation looks to recover from recession and fully unlock its vast economic potential.
Small business champions
Across the globe, small businesses have been particularly hard hit by the Covid-19 pandemic. Repeated lockdowns put immense strain on smaller firms, with stay-at-home orders and social distancing measures dramatically impacting sales – particularly within the informal economy. In Nigeria, street traders, artisans and vendors all saw their businesses grind to a halt with the introduction of a national state of emergency in March 2020. The end of Covid restrictions brought some welcome relief to the nation's small business owners, but the pandemic has left its mark on the SME sector, with many firms still struggling to find their feet.
The size of Nigeria's SME market can't be overstated. Small-to-medium businesses account for an incredible 48 percent of the country's GDP, while over 80 percent of the Nigerian workforce are either employed by SMEs or run their own microbusiness. The sector is crucial to Nigeria's wider economic growth and reducing inequality, but has been plagued with problems even ahead of the arrival of the Covid-19 pandemic.
Obtaining finance continues to be one of the most pressing problems for SMEs. According to a 2020 survey carried out by PwC, 48 percent of small business owners rely on friends and family as financing sources, highlighting just how difficult it is for SMEs to secure credit from formal banking institutions. These unmet financing needs are a key constraint to SME growth in Nigeria, holding many firms back when they wish to expand their operations and grow their businesses.
Thankfully, lenders are becoming increasingly aware of the challenges facing SMEs. Zenith Bank, one of the nation's leading financial institutions, has established itself as a major player in the Nigerian SME ecosystem. Taking an innovative, holistic approach to supporting SMEs, Zenith Bank combines lending services with mentorship programmes, providing entrepreneurs with the tools and knowledge that they need to take the next step in their business journey.
Lenders are becoming increasingly aware of the challenges facing SMEs
"In 2021, the bank launched a trailblazing new product, specifically designed for SMEs," explains Dr Ebenezer Onyeagwu, Chief Executive Officer at Zenith Bank. "SME Grow My Biz is an innovative platform focused on helping small businesses achieve growth and boost their profitability. At Zenith Bank, we understand the challenges facing the nation's SMEs, and wanted to create a tool that addressed those major pain points."
The bank has partnered with Google to offer increased visibility and market reach for SMEs through the SME Grow My Biz (SME-GMB) platform, while entrepreneurs can also receive further training on adopting and optimising digital marketing strategies. This allows small business owners to reach a larger customer base, generating more digital engagement and ultimately driving up sales.
But that's not the only advantage offered to SMEs. The SME-GMB platform provides discounted prices on a host of essential products and services, including insurance, logistics and training. The bank has collaborated with Visa to expand their offer to small businesses, with the partnership enabling discounted use of Google Ads, Microsoft Office products and virtual assistants.
What's more, Zenith Bank also partners with other Nigerian organisations and agencies focused on supporting SMEs. The bank is a partner of the Lagos State Employment Trust Fund – a programme designed to provide funding, training and other services to SMEs in the country's Lagos State. The bank also works alongside the Bank of Industry and the Small and Medium Enterprises Development Agency of Nigeria to further extend access to affordable finance among the nation's SMEs.
"Through these partnerships, Zenith Bank is helping to foster a collaborative, supportive environment for small business owners in Nigeria," says Onyeagwu. "In this way, we hope to bridge the financing gap for SMEs and create an ecosystem in which all businesses can thrive."
Making banking accessible
While access to credit is certainly a barrier to growth for the nation's SMEs, for many Nigerians, access to any financial services remains frustratingly out of reach. The nation has seen a reduction in financial exclusion over the course of the past decade, but large swathes of the population remain unbanked.
According to the World Bank, 64 million Nigerians do not have a formal bank account with a financial institution – with the majority of the country's unbanked living in rural and hard-to-reach communities. Financial inclusion is a key tool for driving economic development, particularly among lower-income communities, as it allows individuals to effectively take control of their financial lives.
"Zenith Bank is deeply committed to driving financial inclusion in Nigeria," says Onyeagwu. "The bank has taken several steps to ensure that people can access financial services and participate in the formal economy – particularly in rural areas where connectivity remains challenging."
As part of its commitment to financial inclusion, Zenith Bank has launched an agency banking programme, called ZMoney. The programme encompasses a network of agents located in over 760 local government areas throughout the country, each of whom is responsible for delivering basic banking services to people without access to a physical bank branch. This breaks down the geographic barrier to banking for those in more isolated, rural communities, with agents able to carry out vital services such as cash deposits, withdrawals, bill payments and more. Since its launch, the programme has been instrumental in bringing traditional banking services to Nigerians living in financially underserved and excluded areas.
In places where accessing a brick-and-mortar bank – or indeed a remote agent – remains a challenge, new technologies are helping to bring banking to the masses. Zenith Bank has developed a user-friendly mobile banking app, specifically designed with accessibility in mind. The app's easy-to-use interface is straightforward and intuitive – even for those who are unfamiliar with technology or new to mobile apps. With customers able to access their accounts and perform a range of vital transactions from their mobile phones, the app has unlocked financial freedom for many.
However, while progress has certainly been made in reducing financial exclusion across Nigeria, there remain significant challenges to achieving widespread access to financial services. Financial literacy remains low, with many Nigerians unaware of the specific financial services available to them – and how they may benefit from them in both the immediate and long term. According to a survey carried out by EFInA, a UK-based development organisation, more than half of Nigerian adults have limited financial literacy, particularly when it comes to forward financial planning. As such, boosting money management skills and improving awareness of financial services will help to further expand financial inclusion across the country.
"Zenith Bank is at the forefront of this educational drive," says Onyeagwu. "The bank partners with a number of non-governmental and community-based organisations to provide financial training to people living in rural areas. It also sponsors several financial literacy seminars across the country, while also organising financial education programmes in schools for the benefit of children in remote, hard-to-reach areas."
Taken together, this programme of activity aims at boosting financial resilience among Nigerians, giving them a greater understanding of the products – both traditional and digital – that they can make use of in their personal and professional financial lives.
A digital future
Across the globe, technological developments have reshaped the banking industry in recent years – and Nigeria is certainly no exception. The Covid-19 pandemic accelerated an existing trend towards digital solutions, with customers beginning to expect online options as standard. While not seeing mobile money usage at the same levels as early adopters such as Kenya and Tanzania, digital payments were steadily picking up in the years prior to the pandemic – and the arrival of Covid-19 saw many more Nigerians turn to mobile transactions for the first time. With customers embracing digital options at a scale and speed not seen before in Nigeria, this represented an exciting new opportunity for Zenith Bank.
"Since its inception, Zenith Bank has been at the very forefront of technological innovation," says Onyeagwu. "The bank was one of Africa's first financial institutions to adopt internet banking, positioning it as a leader in online services from its earliest days as a business."
For citizens of the 21st century, it is hard to imagine a world with no ATM machines, no debit or credit cards and no digital networks. But those were the very conditions in which Zenith Bank first launched in 1990. The bank was quick to adopt new technologies, opening its first offsite ATM machine in 2003. From there, it looked to unlock the vast opportunities presented by the internet. The following years saw the bank launch real-time online banking, transaction notifications via SMS and email, online payment gateways and QR payments.
"Today, the bank remains equally committed to developing innovative new products and services that best meet the evolving needs of its customers," says Onyeagwu. "The customer experience continues to shape the bank's digital transformation, and Zenith Bank is continuously working on new products that will enhance engagement and create a more personalised service."
One such product is ZiVA, an AI-driven chatbot, which interacts with customers just as a human would. This allows customers to receive help and advice at any hour of the day – even when bricks-and-mortar stores would usually be shut. New customers are even able to open an account through ZiVA, demonstrating just how effective and advanced the platform has become.
Elsewhere, the bank is also revamping its mobile banking platform to improve the overall customer experience. Exciting new features will include lifestyle payments, personal finance management, cardless withdrawal, loyalty schemes, wearable tech and voice banking. These forward-thinking options will further transform the customer experience at Zenith Bank, with new digital options to match what is an increasingly digital world.
However, with online banking fast becoming the norm, staying safe online has never been so important. That is why, as it grows its digital presence, Zenith Bank is equally committed to ensuring robust cybersecurity measures.
"Each month, Zenith Bank sends monthly emails to its customers, providing tips for staying safe while using internet banking," explains Onyeagwu. "We also employ highly-skilled cybersecurity professionals to constantly monitor threats targeting online banking platforms – that way, we can be assured that we are doing all we can to keep our customers safe."
From its digital identity intelligence to its fraud monitoring solutions, the bank is guided by international standards and best practices for cybersecurity, and is constantly developing new security technologies to better protect its customers from any cyber threats they may encounter.
Adaptability is key
Just as Zenith Bank takes a proactive approach to managing digital threats, it is just as prudent when it comes to its wider risk management operations. Indeed, the pandemic has served to emphasise the importance of robust risk management in the banking sector, given the heightened operational threats to businesses during times of crisis and uncertainty. The 2008 financial crisis completely transformed risk management in the financial industry, and the pandemic will likely have a similarly profound, long-lasting impact on how banks approach risk functions.
"Risk management is the foundation on which effective and successful businesses are built," says Onyeagwu. "This is particularly true in the post-Covid global economy, where the ability to successfully navigate a new range of increased risks is defining businesses' performance and success."
In these new, challenging economic circumstances, Zenith Bank is leading by example. Risk culture permeates every level of the organisation and all business decisions, with the bank continually striving to maintain a conservative balance between risk and revenue considerations. In fact, Zenith Bank's risk appetite statement is the core instrument for aligning its overall corporate strategy, and is integral to every aspect of its business.
Zenith Bank has been at the very forefront of technological innovation
This carefully-considered approach has steered Zenith Bank to success, even in the most testing times. From post-pandemic recovery to high inflation rates and cost-of-living pressures, 2022 was a year of many challenges. While Zenith Bank was not immune to these thorny issues, it was able to adapt its strategies and respond effectively to the challenges it faced, ultimately emerging as one of Nigeria's best-performing banks in terms of profitability.
Like many other financial institutions, one of the most pressing challenges that Zenith Bank has faced over the past year has been rising interest rates. In 2022, the Central Bank of Nigeria took the decision to raise the monetary policy rate (MPR) in order to combat skyrocketing inflation, which had risen to over 20 percent. While a necessary decision to ease cost-of-living pressures on Nigerians, the MPR hike posed a challenge for the bank's interest-rate sensitive businesses, such as lending and treasury management.
In response, Zenith Bank rebalanced its deposit sources, allowing it to lower its cost of funds, while boosting its loan portfolio to take advantage of the rising rate environment.
Another challenge Nigerian banks experienced in 2022 was the beleaguered redesign of the nation's currency, the Naira. The policy was announced in October, with new bank notes to be released in mid-December, and old banknotes to cease circulation by the end of January. The speed of the intended phase-out led to a cash shortage, with many Nigerians finding it hard to source the newly-redesigned banknotes. This resulted in long lines outside of Nigerian banks as people sought to get their hands on the new notes.
"The Naira redesign put a severe burden on Zenith Bank's IT infrastructure," Onyeagwu explains. "But, in response, the bank launched its Project Tiger initiative, which upgraded and expanded its existing infrastructure to cope with the rising demand. For some time, the bank's senior management had predicted that there may be a time when the current infrastructure may be overwhelmed, and thus began a series of system transformations in 2020. This stood us in good stead for the challenges of the last few months, when demand peaked."
In successfully navigating these issues, Zenith Bank has shown that adaptability is key, particularly in testing times. It has shown its customers that it is dependable and resilient, even in the face of wider economic challenges. As a result, last year, the bank succeeded in growing its customer base from 18 million to 22 million customers – a remarkable achievement that speaks to Zenith Bank's ability to adapt and meet the evolving needs of its clients.
Building prosperity for all
One of the most valuable lessons emerging from the Covid-19 pandemic and the ensuing recovery years is that businesses don't operate in a vacuum – they are part of a much greater, interconnected world. This is certainly true of financial institutions, which directly and indirectly impact the lives of so many. And, as customers increasingly make financial choices that align with their own principles, sustainable, responsible banking has never been so important.
Zenith Bank has long been a champion of Corporate Social Responsibility principles, embracing honesty, accountability and ethical conduct as its core values. The bank embraces the 'Triple Bottom Line' principle, which equally prioritises people, planet and profit, and through its social responsibility projects, is committed to boosting prosperity throughout Nigeria. It has committed itself to the United Nations Sustainable Development Goals and the United Nations Global Compact, and is working to embed sustainability into every aspect of the bank's overall strategy.
Financial inclusion is a key tool for driving economic development
"At Zenith Bank, we recognise that the long-term viability of our business is closely linked to the value we create not just for our stakeholders, but also for the wider society," says Onyeagwu. "That's why we have committed to addressing a number of challenges facing Nigeria – particularly those relating to health, education, poverty elimination, zero hunger, decent work and economic growth, sustainable cities and responsible consumption and production."
And the bank is following up on its commitments with significant investments, too. In 2021, Zenith Bank invested $10.8m in social projects across Nigeria, directing funding towards public infrastructure enhancements, sports development and women and youth empowerment, among other initiatives. One such project is a flagship Information and Communications (ITC) centre in Niger state, which looks to enhance digital skills and boost opportunities for young people growing up in the country's largest state.
"Through these community investment initiatives, Zenith Bank is delivering a range of projects with long-term social and economic benefits," says Onyeagwu. "We are deliberate in our approach to CSR, and want to ensure that we address some of society's most significant challenges."
And as the bank looks to the future, these social and sustainable commitments will remain at the very core of its business. By prioritising CSR now and in the years to come, Zenith Bank is making a long-term commitment not just to its valued stakeholders, but to enhancing economic prosperity for all Nigerians.