Akwa Ibom: the making of a Nigerian enterprise State
One of the southern coastal states of Nigeria, Akwa Ibom has undergone rapid change in recent years – thanks in large part to the five-point agenda of its Governor, Udom Gabriel Emmanuel, whose enterprise and vision put economic infrastructure above political interest, as World Finance discovers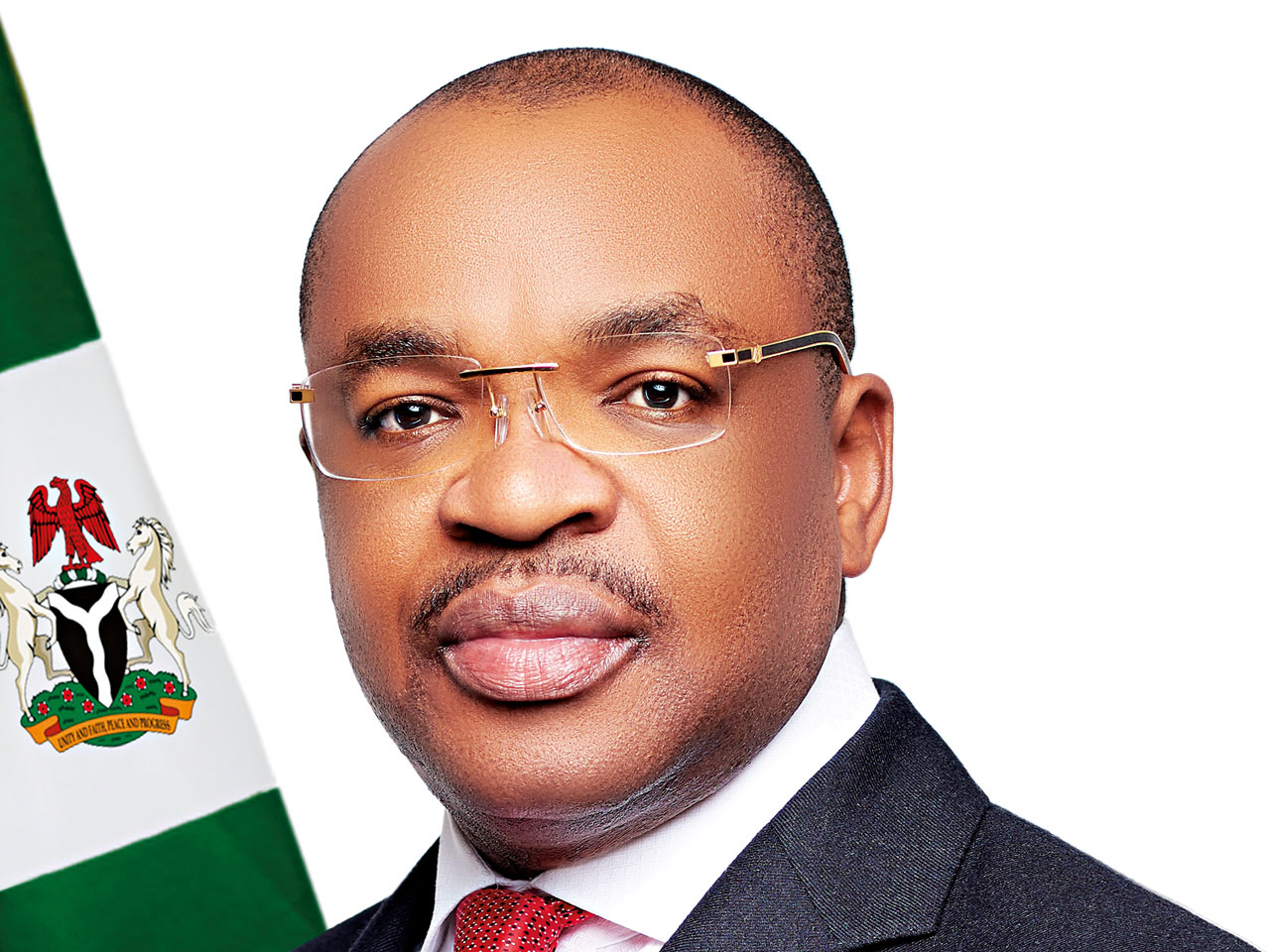 Since Nigeria returned to democratic rule in 1999, the Republic has enjoyed enormous progress on account of democratic governance to varying degrees across all tiers of government. In Akwa Ibom State, it has been an admixture of accomplishments and a trailblazing catalogue of milestones in social, economic and political domains. This has made the State a genuine reference for the efficacy of experienced and focused leadership as well as a compelling destination for local and international investors and tourists.
Located in the coastal southern part of the Nigerian federation, Akwa Ibom has a GDP of $11.1bn, which is equal to the GDPs of Rwanda and Seychelles combined, and sits in the comity of Niger Republic, Benin Republic, Equatorial Guinea and several other African nation-states on the GDP index. Akwa Ibom's historical, geographical, artistic, culinary, ethnographic and archaeological peculiarities make it an indisputably choice destination for business, leisure, cultural, faith and eco tourism. Lately, it has also been a destination for incentive and special interest tourism.
"With nature's generous endowment, visionary leadership and a repository of smart-working people, Akwa Ibom has all the preconditions to blossom into a self-reliant, self-sufficient and self-sustaining state. The masterful collaboration of these factors is what has evolved the State into a prime destination for an assortment of people, businesses and interests," Udom Gabriel Emmanuel, governor of Akwa Ibom, told World Finance.
A 2019 McKinsey Report titled 'Nigeria at a crossroads; getting Nigeria where it belongs' stated that emerging economies "that have been able to generate growth and raise prosperity, through poverty alleviation and the emergence of a new wave of middle and affluent classes" are regarded as outperformers. The outperforming benchmark touted by McKinsey was reached and surpassed in Akwa Ibom stimulated by tailwinds instigated by an enterprise outlook to administration and governance.
Until Udom Emmanuel assumed office as governor in 2015, the 'civil-service state' epithet was the State's bane. The unfortunate narrative imposed an impropriety that leaned on a flawed understanding of the intricacies at play, and disparaged the myriad implications and losses from such progress-inhibiting dogma.
Compelling desire
From the outset, the mission was founded and still revolves around a compelling desire to transition Akwa Ibom into an inclusive enterprise State, through leveraging enormous material and qualitative human resource endowments to make the State an irresistible component across several value chains and productive partnerships that take into account the country's inputs, advantages and idiosyncrasies.
Subsequently, the administration adopted a progressive pathway because of its strategic importance in giving orientation and focus to the growth and sustained advancement of the local economy. As a result, upending the appetite for either tagging along or playing catch-up in such a rapidly changing world is a cardinal policy imperative of the Akwa Ibom government. According to Udom, this is based on the realisation that "genuine progress is a function of our collective divergences, our shared identity, common priorities, and values that transcend our differences, amplify our uniqueness and enable us to build workable relationships and partnerships that align effectively and efficiently for all Akwabomites."
The resolve to transition Akwa Ibom to an enterprise State was captured in a blueprint that offered an amenable roadmap for achieving renaissance along the routes of job creation, wealth creation, poverty alleviation, infrastructural consolidation and expansion and ecopolitical inclusion. Subsequently, upon assumption of office, Udom set up a remodelling committee to engender a social contract and a technical committee on foreign direct investments (FDI) to promote, midwife and enhance the flow of investments into Akwa Ibom.
The result is a horde of firms including the largest syringe manufacturing factory in Africa, an electrical-digital metering solutions manufacturing factory, rice mills, palm oil processing plants and flour mills to mention a few. Added to the volley of strategic partnerships is the emergence of hundreds of businesses and thousands of jobs that, with ripple and multiplier effects, phenomenally impact the livelihoods of Akwabomites and Nigerians.
With a business-inclined disposition and private-sector approach to governance, the governor began by aligning the measure of progress with economic indices and other relevant economic indicators, thereby thrusting his administration on an economic pivot largely bereft of the customary politically dictated metric. "As a first step, rather than establish a political fortress, I opted to build an economic infrastructure that bequeathed socio-economic power and ultimately political inclusion across all strata of the State. The intention was to engender a strong economy that would generate income, elicit productive partnerships, and create opportunities for local and foreign investments into Akwa Ibom," Udom said.
As a direct outcome of the resulting paradigm shift, governance was re-engineered towards an enterprise orientation model away from the traditional receipt and distribution approach that sustains futile expending and stifles the strategic attitude towards stimulating and managing the smart administration of resources.
Udom and his team leveraged the State's comparative advantages, the varying signature strengths of its people, to deconstruct and reinvent the approaches to citizenship and doing business in Akwa Ibom. To this end, the government created sets of possibilities for value chain creation in the areas of public sector job enhancement, private sector orientation, sociopolitical inclusiveness, sustainable infrastructure development, and entrepreneurship across sectors including the hospitality, creative, logistics and tourism industries. To propel and sustain the various outcomes therefrom, the State underlaid its unique and intrinsic advantages of excellent people, a peaceful environment and a supportive tradition at the base of all endeavours and engagements across the private and public sectors.
Creating sustainability
Earlier, there were talks about the dreadful implication of almost exclusively relying on a single source receipt status, to develop and make the State sustainable. The governor recalibrated his administration by transitioning the State into a business conglomerate. With thoughts enunciated in declarations like "horticulture must be supported to make a huge contribution to our GDP, logistics is an essential key to the future, knowledge and data are the new oil and our greatest asset is our people," it was clear that he had his eyes on evolving a State with an enterprise-orientation.
Subsequent to this, Udom and his team chose an industrial policy pathway to deliver on the vision. They opted for that because of its big push approach and its strategic significance in giving gumption to the focus on the growth of the local economy by upending the appetite for exogenously induced growth in favour of internalising productive and positive externalities; a situation akin to import substitution and export promotion strategy.
According to the governor, the State requires development that is created beyond the precinct of subsistence agriculture and statutory allocation. He opined that while horticulture accounts for a great part of employment in the State, with strategic decoupling and increased productivity, its capacity to absorb more members of the population along the various value chains of the sector, from cultivation through processing to packaging are added elixir to the flurry of micro, small and medium enterprises.
An excellent aspect of the State's industrial policy pathway is the awareness of the possibility of capsuling, which the administration reckons will happen regardless of an industrial policy. To this end, the Udom administration verbalised and practicalised protection and enablement via regulation and monitoring for firms in a manner that espouses genuine interest, unflinching commitment, partnership and collaboration. This is a classic instance of government facilitation with a visible impact on disabling bottlenecks at the infrastructural, policy and regulatory levels.
According to the governor, another aspect of the policy is the "responsive and cooperative ecosystem in the State partly represented by the supportive disposition of the people, peace and security in the State, the visible reduction in transaction costs through enhanced infrastructure and the annihilation of virtually all illegitimate taxes in a further bid to mitigate capsuling and freeing sources and resources."
Evidently, the uniqueness of the investment environment of this enterprise State is that it also allows for the evolution of capsuling in some very capital-intensive industries that have either comparative advantage, absolute advantage or technological advantage. "This is principally to encourage FDI in some select sectors because in the administration's understanding, if such flexibilities to secure and develop such sectors are not enthroned and monitored, capital and investments may not feel safe, and as a result, the rent-seeking activity would be inadvertently encouraged," Udom said.
The inflection point
The ability to connect more deeply at all levels, to sense and stimulate reactions and desired interactions is at the heart of the purpose of the people and the State. In Akwa Ibom it is self-evident that progress is a function of unanimity of purpose, inclusion, harnessing extant diversities as much as it is a culture of shared identity, prioritisation and value enthronement. These values transcend variances, amplify uniqueness and enable the creation of sustainable relationships and partnerships that work together effectively and efficiently in the interest of the State and its citizens.
Udom's excellent sense of judgement and business integrity was earned from long-term meritorious and untainted service in the corporate world, in which he was among the defining figures. His ambidexterity, as exemplified in the way he balanced autonomy and dependency, and his intrapreneurship fervour, are part of the vast capital and collateral that have helped investors' confidence.
Rather than establish a political fortress, I opted to build an economic infrastructure that bequeathed socio-economic power
The resulting structure ushered in a feeling of ownership, a sense of urgency, of team spirit and established positive momentum as well as enthroning a supportive culture, all of which blended to checkmate prebendalism, lethargy and malfeasance in public service delivery. Just two years into the administration of governor Udom, the benefits of his enterprise approach to governance were evident. The Q3 report of the Nigerian Bureau of Statistics (NBS), the country's apex institution for socioeconomic and development statistics, declared Akwa Ibom the second-best state for attracting FDI into Nigeria.
The PPP model
In Akwa Ibom, the functionality of the public private partnerships (PPP) model is palpable. The allure of PPP, which is hugely dependent on the predictability and steadiness of the socioeconomic and political environments of any ecosystem, finds comfort in the State, which is thought to be the most peaceful and accommodating State in Nigeria. The PPP model berthed a steady transformation of the local economy in a way that prioritised value creation, value addition and wealth creation as well as waste management in the context of enterprise orientation. The resultant enterprise State made for a shift to a culture of diversifying the State's revenue portfolio and in the process bestowing alternative strategies that engendered economic activities that are revenue-generating and that create veritable grounds for taxation. The thoughtful establishment of a structure that nurtures the social, political, economic and institutional actions vital to precipitating the socioeconomic, ecological, and cultural wellbeing of business, governance and non-aligned interests, confirm the emergence of Akwa Ibom as an enterprise State.
Added to this is the secure and peaceful nature of the State. By the admission of the Nigeria Police, Akwa Ibom ranks as the State with the lowest crime index in Nigeria, as was affirmed by the Nigerian Army under the auspices of the General Officer Commanding the 6 Division who described the State as the "safest in Nigeria."
All types of preneurs
In Akwa Ibom, it is commonplace to hear words like, 'agripreneurs,' 'youthpreneurs' and 'ICTpreneurs,' which are suggestive of the enterprise approach of the administration towards public sector governance, private-public-sector collaboration and economic management.
Regarding 'youthpreneurs,' Udom said that preparing young people for socioeconomic leadership through a systematic onboarding process is a manifest imperative. "We believe youths are the most dynamic asset of our community and this is evident around the world where youths have been credited for taking some countries to near double-digit growth as net contributors to the economy. Worthy of mention is the Nigerian Entertainment goldmine, which is worth about $10.5bn for which as an administration we are determined to encourage and support our youths to unleash their entrepreneurial and creative talents to tap into."
In regard to 'ICTpreneurs,' Udom said that the main preoccupation of his administration is to create conditions that favour organisations and private individuals to innovate and create. "To this end, we have a focus on attracting investments to nurture talents in the digital industry where our vision is two-fold, consisting of investing in developing skills in areas including coding, application development, embedded programming and data analytics, and afterwards supporting the generation of ideas, and eventually wealth, by creating a hub for digital contents that would include production of digital solutions, animations and new media solutions."
Preparing young people for socioeconomic leadership through a systematic onboarding process is a manifest imperative
These industries have grown exponentially in the last year, going from revenues of $23.1bn to $115bn and projected to continue growing.
Similarly, the initiative of 'agripreneurs' is targeted at farmers in the State to avail the benefits from new ideas, alliances and available incentives. "In this light, we are introducing an integrated agriculture and aquaculture model in addition to building platforms to scale up their engagements and facilitate selling their produce statewide and nationally. The focus here is on ensuring ample food supply, processing, storage and distribution and, equally important, wealth for the farmers," Udom said.
A common thread that runs across all the ideas and initiatives is the wire and wave of knowledge and technology to make governance easy, accessible, cost-effective and process effective.
There is also ingrained in the system the need to create an ecosystem for fundamental innovation because of its enormous potential to bridge the disparities between socioeconomic groups. Udom elaborated: "I reckon that no object in nature is completely autonomous, and when this realisation of interdependence is applied deliberately and decisively, unity becomes an inevitable output. The kind of output that draws from the uniqueness of individuals and diversities of societies in a collaborative fashion. To this end, to unite with understanding by tolerating and accepting to work together in recognition of the uniqueness of others, and an appreciation of what they contribute to the common interest is non-negotiable."
Inclusive politics
The major drivers of the State's development revolve around supporting inclusive politics, based on transparent and predictable mechanisms that include and engage individuals or social groupings commonly marginalised or wholly excluded from political life as well as fostering resilient societies, chiefly by promoting robust state–society and society–society relations.
In the medical sector, the realisation that progress was limited by a fragmented and disoriented medicare system bereft of a reasonable understanding of the complexities of public healthcare and developments in the modern health care infrastructure and administration were addressed head on. Subsequently, the State struck a healthy balance between world-class technologically enabled medical facilities and best-in-class trained medical personnel to make the sub-sector one of the best in the entire West African sub-region. The intention was foremost to ensure that the medical needs of Akwabomites are met, graduating towards enhancing the facilities and personnel to the extent that Akwa Ibom becomes a destination for medical tourism.
Similarly, the State's educational infrastructure has been restructured and realigned in favour of developing skills, proficiencies and abilities required across different job types and work settings to address present and future needs of the State and the businesses within its domain. This is based on the knowledge of the changing workplace and an appreciation of the declining influence of oil and gas. This is in addition to encouraging an entrepreneurial mindset for Akwa Ibom citizens, hopefully forging creators of employment opportunities instead of just potential employees.
The State sought and consummated partnerships especially within the private sector with the intent to create and develop sustainable synergies. For instance, the State partnered with all the oil giants operating within its domain and fulfilled part of its commitment by erecting a 20-storey state-of-the-art building to accommodate the oil firms and related institutions to enable the effectiveness and efficiency of their operations. This is complemented by the micro, small and medium scale enterprises framework, which is aligned around sectors that are either directly or indirectly related to services and offerings of these oil sector actors.
It is to the credit of the Udom-led administration that Akwa Ibom is no longer landlocked with the construction of over 2,000km of economic roads, no longer waterlocked with the ongoing work on the Ibom deep seaport project (IDSP) and certainly not airlocked to local air travel. With work nearing completion on the international airport service, the State is indeed emerging into a far-reaching hub in Nigeria and Africa.
All of these projects, in addition to the huge network of economic roads spread strategically around the State, have indeed opened up Akwa Ibom to investor and tourist traffic either by road, water or air and this is poised to elasticise with multiplier effects across markets, sectors and livelihoods.
Major socioeconomic drivers of the state
Complimented by other factors, the model in place in this enterprise State has resulted in a steady transformation of the ecosystem in a manner that prioritises wealth creation, value addition and inclusiveness within the framework of enterprise orientation. And in the words of the chief visioner, "this is one of our deliberate shifts in favour of a system that fuels the requisite social and economic advancements required to foster the participation and well-being of communities as a condition to evolving Akwa Ibom into an inclusive enterprise State," Udom said.
Akwa Ibom is on its way to achieving absolute advantage in certain spheres from which there will be a lasting legacy
The resulting structure, its accompanying processes and approaches, combine deep insight into the dynamics of governance and administration with collaborations that ensure that through institutionalisation, Akwa Ibom is on its way to achieving absolute advantage in certain spheres, from which there will be a lasting legacy. There are other unrelated but enormously impacting activities in the state for which the governor said, "as a complement to other economic activities in the state, we are deliberate on evolving 'agripreneurs,' 'youthpreneurs,' 'ICTpreneurs' and 'womenpreneurs' as major drivers of the State's overall development trajectory." There is in place an evolving system that prepares citizens, especially young persons, irrespective of sex and gender, to meet and surmount challenges and achieve their dreams. In the governor's words, "we are achieving through supporting inclusiveness based on transparent and predictable mechanisms, value creation protocols and by fostering resilient state–to-society and society–to-society relationships, as a first step. Escalating very productive relationships becomes a natural course of action."
This is promoted through initiatives, involvements and engagements that accentuate social, ethical, emotional, physical and cognitive competencies in a manner that progresses their skills and prepares them for positive and productive impacts, for the short, medium and long term.
"In Akwa Ibom, it is self-evident that none of us is as impacting as all of us and this is from our understanding that in working together for the common good, we benefit Akwa Ibom State, Nigeria, mankind and by extension, ourselves. Herein lies the Akwa Ibomites Faith of Greatness enunciated in our creed," Governor Udom concluded.