The power of branding
A company's marketing strategy can be fundamental to its success – we look at five brands that have been transformed by the power of a strong campaign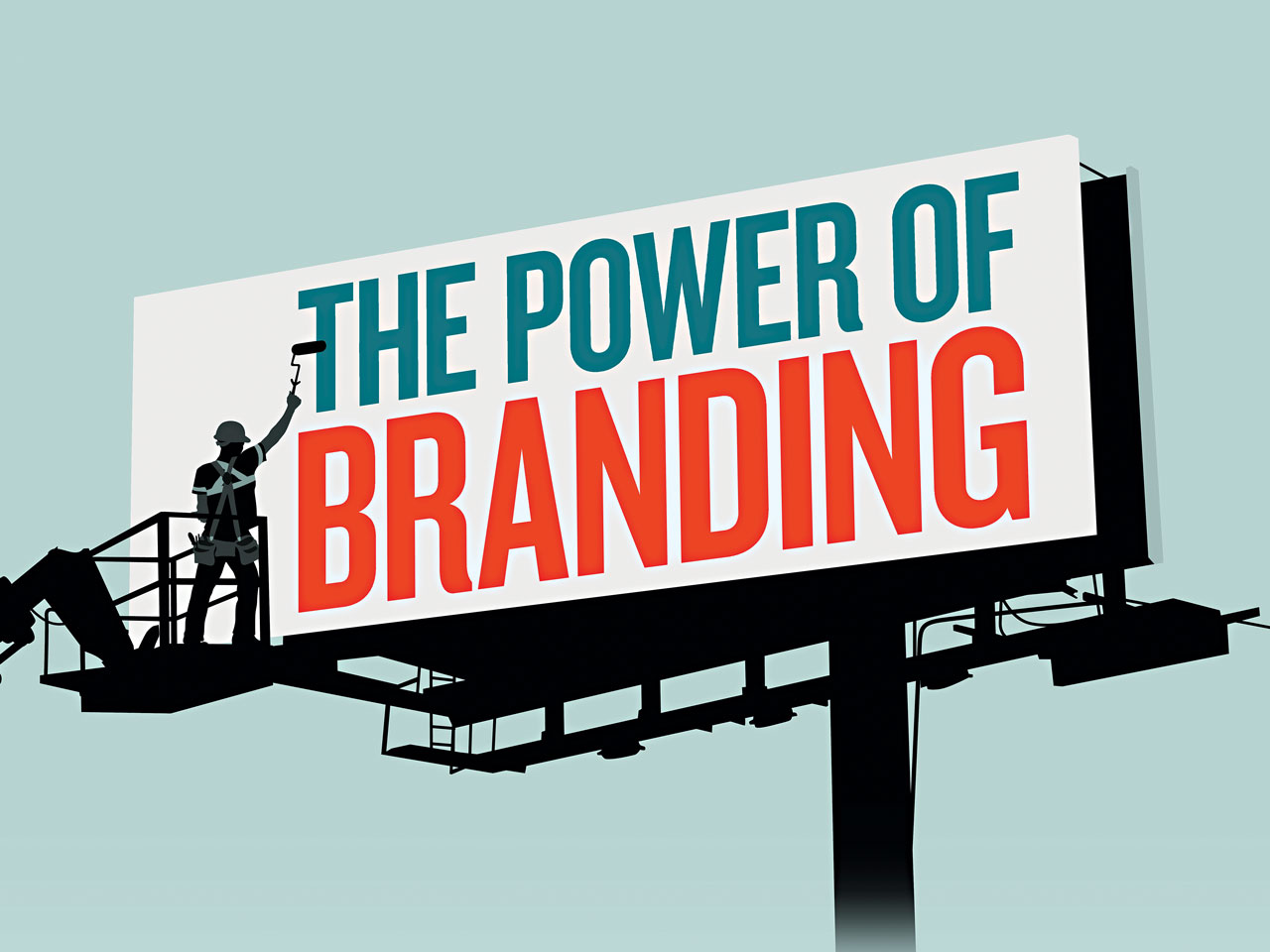 In May, Oatly made its market debut – and it didn't disappoint. The now-iconic brand raised more than $1.43bn in the space of a day at its much talked-about IPO, reaching a valuation of more than $13bn thanks to an elevated share price of $22. Less than a decade ago, that would have been unimaginable. In 2013, net sales had totalled just 223,119 SEK ($27,000). Oatly was a niche milk replacement for the lactose intolerant, floating in the alternative aisles, limited by its Swedish print and largely unknown to the US market.
Roll on a few years, though, and the company recorded a turnover of $206m in 2019, reporting year-on-year sales growth of 88 percent, according to its sustainability report. So what changed? While an ever-growing trend towards dairy and meat alternatives has clearly played its part, many believe it's Oatly's incisive marketing strategy that has been the biggest catalyst. "For two decades, they were a pretty nondescript brand that resembled a Dutch multinational, far from the Oatly that we know today," wrote Kim Ferguson, founder of the Brand Blog. "Everything changed when they hired Toni Petersson as their new CEO in 2012, who then hired John Schoolcraft to be Oatly's new creative director."
The pair put the emphasis on brand identity and changed tact by marketing Oatly as an eco-friendly alternative to dairy, commissioning a report to back up the claims. "What I soon realised was that although the brand was invisible, everything inside the pack was fantastic," Schoolcraft said in an interview with the Challenger Project in 2016. "I then started working in stealth, so working with Toni on how we might turn this into what we called a lifestyle brand – not necessarily like a Red Bull or Nike, but a brand that would fit very naturally into people's lives."
The team set about redesigning the logo and packaging, devising a distinctive tone of voice (one that "flexes on the nonsensical," in the words of Oatly's creative and strategic director, Michael Lee, in an article for Marketing Week) and pushing the product in the US. That included approaching New York coffee shops to supply the drink as a dairy alternative.
It worked. Oatly is now sold in 25 countries across the world and is known for its bold, straight-talking approach, with advertising campaigns such as the controversial, UK-centric campaign, 'Like milk but made for humans,' creating buzz around a brand whose loyal following grows by the day. That's living proof of the power of a solid marketing strategy – and it's far from being the only incidence of a company transformed in part by its branding.
In this special report World Finance looks into five of the most prolific and memorable examples of companies whose financials have mushroomed on the back of a successful branding campaign – from Volkswagen's iconic Beetle ads to Nike's transcendent three-word slogan.
Nike: Just do it
Few brands are quite so iconic as Nike, whose 'Just Do It' slogan has been at the heart of the company since its 1988 campaign. The campaign, developed by ad agency Wieden + Kennedy, featured professional and amateur athletes sharing their achievements on a series of TV spots – including an 80-year-old marathoner runner who explained how he ran 17 miles every morning.
The brand drew again and again on the slogan so that it continues to resonate today
The words struck a chord with consumers across the globe, leading to others sharing their stories about how they 'just did it' – whether quitting a job, taking up exercise or making another major life change. It saw sales explode from $877m that year to more than $9.2bn worldwide a decade later, propelling the company to its current status as the world's largest supplier of athletic apparel and footwear.
Importantly, it wasn't just a one-off tagline. The brand drew again and again on the slogan so that it continues to resonate today, appealing to both athletes and mainstream consumers wanting to live out their dreams, and featuring across the company's social media channels.
And for Davide Grasso, former VP of global brand marketing at Nike, it's not just about catchy words. "We actually don't believe in slogans," he told Creative Review. "Instead, what we've found to be most effective is inviting people to join us in what we believe in and what we stand for. And what we stand for is to serve and honour athletes. I think that's why 'Just Do It' has had such an impact over the last 20 years and continues to. It's genuine and speaks to our core mission."
It comes at a cost, though – Nike spent $3.59bn on advertising in 2020 alone. That compares to $2.56bn spent on marketing by closest rival Adidas – which has notoriously upped its ad spend to compete with Nike, getting the likes of Kanye West, Pharrell Williams and Beyonce on board in 2019 – and $1.05bn for Puma. But it's clearly paid off; the company has a current market capitalisation of $215.6bn, with global revenues of $37.4bn in 2020, compared to $24.2bn for Adidas, and around $6.3bn for Puma. If there's one company that can show the enduring power of successful branding, this is surely it.
Coca-cola: Share a coke
The world's most distinctive fizzy drinks brand has long known how to market itself – from the 1931 Christmas ads that created Santa Claus as we know him today (a white-bearded grandad in a bright-red suit) to its sponsorship of the Fifa World Cup and associated ad campaigns.
But it's the Share a Coke campaign that seems to have sparked the most traction. What began in Australia in 2011 with a series of bottles using the country's 150 most popular names quickly spread to the rest of the world, spurring on a series of creative inventions in 70 countries – from nicknames on bottles in China to interactive signs greeting citizens on billboards in Israel.
Social was at the heart of the campaign right from the start, as sharing is a very social behaviour
It was in the US that it was the most successful, however, with 250 of the most popular names among teens and millennials printed on to the bottles in 2014 and a social media campaign that sparked conversation across the world. "To propel Coke sales, we needed to ignite the nation's teens to share a Coke," said Luis Mendoza, Connections Associate Director at Starcom Mediavest Group (which led the US campaign) in a report. "Social was at the heart of the campaign right from the start, as sharing is a very social behaviour. To make the Share a Coke movement really take off, we invented show-stopping ways for teens to participate."
Experiences included interactive, human-sized Coke bottles displayed at bus shelters that people could take a picture of to share on social media, and a digital outdoor display in Times Square featuring the names of those who opted in via text.
Influencers got involved, and user-generated content took off; a video by a couple announcing they were becoming parents using 'Mom' and 'Dad' Coke cans went viral with four million YouTube views, 50 million impressions and media mentions in the likes of The Huffington Post, BuzzFeed and beyond. All of this caused brand engagement to soar, with 100,000 new followers on Coca-Cola's Instagram page and an increase of 870 percent in traffic on its Facebook page. Sales rose too, with revenue and volume up 11 percent in the US compared to the previous year, and market share up 1.6 percent.
The US wasn't the only market to record notable growth. In Australia, young adult consumption rose seven percent on the back of the campaign, and in the UK, retail sales climbed 2.9 percent year-on-year after it was introduced in 2013 – compared to 1.1 percent growth by rival Pepsi.
The campaign was so successful it was revived several years after; in 2016, 'Share a Coke and a Song' saw popular lyrics printed on bottles in the US, and in 2017, surnames were added to bottles – further building on the sense of personalisation, friendship and happiness that have long been at the core of the brand.
Dove: Real Beauty
When it was created in 2004, few could have predicted the power that Dove's campaign for Real Beauty would have over the following two decades. This now eponymous campaign rose from a survey carried out by Unilever that revealed only two percent of women asked considered themselves 'beautiful.' Sixty-eight percent put that down to the fact media and advertising set "an unrealistic and unachievable standard of beauty" – so Dove, in partnership with Ogilvy & Mather, set about creating a campaign that would shine a light on 'real' women and turn the traditional standard of beauty on its head.
It began with a series of billboards in Canada, the US and the UK, where passers-by could vote from one of two tick-boxes next to images of real women with percentages on display (think 'grey' or 'gorgeous'). It led 1.5 million visitors to the campaign website, raising Dove's profile in the space of just a few weeks. A series of billboards showing 'real' women in their underwear followed, and in 2006 the brand brought out 'Evolution', a video ad showing a natural woman transformed by make-up and digital enhancements that quickly went viral.
Real Beauty has shown the power a brand can have in bringing about positive change
Roll on to 2013 and 'Real Beauty Sketches' stole the show, with a video showing a forensic artist sketching women based on how they described themselves versus how somebody else described them. It had more than 50 million views within 12 days of its release, and has now been watched by more than 180 million people.
At the heart of the campaign was Dove's long-standing focus on natural beauty – and it resonated with women across the world, building trust in a brand with a campaign that became an entire social movement. "We believe that conversation leads to brand love, and brand love leads to brand loyalty," Jennifer Bremner, brand director of skin cleansing at Unilever, told HuffPost in 2014. "That's obviously a positive for us not just in the power of the brand, but also ultimately in sales."
It paid off; sales soared from $2.5bn to $4bn between 2004 and 2014. In 2020, Dove was valued at $5bn – up from just $200m in the early 1990s, and it's now the most popular soap brand in the US, the Simmons National Consumer Survey (NHCS) found.
Marketing specialist Mark Ritson puts that success in part down to Dove's 60:40 focus on long-term brand-building and short-term product marketing. "On the one hand there was the focus on the Dove masterbrand; on the other, on simply their products within the category," he said in a video for Marketing Week. "In 2008, Dove started to think that spending so much money on longer-term, brand-building activity was probably not the best for ROI, but when they pulled back, sales began to flatten. Nielsen analysts later confirmed that for every $1 they were spending on that masterbrand campaign it was delivering more than $4 in incremental revenue." Dove re-invested in the 'masterbrand,' and it paid off; brand equity grew 267 percent from 2009 to 2019 – compared to 157 percent for Lancome, 59 percent for L'Oreal and 40 percent for Nivea.
The company hasn't relented since. This year saw a revival of the campaign with the release of 'Reverse Selfie,' an ad showing a young girl digitally enhancing herself in reverse, as a sequel to the 2006 'Evolution' video. It hasn't been without its criticisms along the way, but Real Beauty has shown the power a brand can have in bringing about positive change – and the financial rewards to be reaped for those prepared to take the risk.
Budweiser: Whassup
From those three, ribbiting 'Bud', 'Weis' and 'Er' frogs to crabs, aliens and a Dalmatian training a horse, Budweiser is no stranger to successful ad campaigns – but it was the 1999, multi-award-winning 'Whassup' campaign that really shot the brand into the stratosphere. Featuring a group of African-Americans shouting 'Whassup' down the phone to each other, mouths wide open, tongues lolling, it played on popular culture and brought the phrase into the vernacular in a way that's still used today. "Watching the game, having a Bud" became a catchphrase never to be forgotten.
At the time, Anheuser-Busch, the brewery producing Budweiser, already had more than double the market share of any competitor, and Budweiser was the country's most popular alcoholic drink. But the company wanted to get a younger, 20-something demographic on board and build brand loyalty among the easily influenced – so DDB Worldwide carried out research to find out what might create 'talk value' (generate buzz) for their next Super Bowl ad.
In our lifetimes, we'll never see so much value created from a single idea
They decided upon a short film made by Charles Stone III, entitled 'True', where Stone and his Philadelphia friends greet each other with the slang phrase 'Whassup.' Stone was made director, developing a series of TV spots in partnership with DDB that caught on in a way not even Bob Scarpelli, former chairman and chief creative officer at DDB, had predicted.
In the following months, talk shows, newspapers and DJs picked up on the phrase, with references in The Simpsons, Scary Movie, the Grammy Awards and beyond. "Four friends, 'watching the game, having a Bud' cut across all cultural barriers to become one of the most popular and memorable campaigns ever," Scarpelli later told The Drum. "It was one of the first campaigns to go viral. 'Whassup' became a global phenomenon, popular even in countries where Bud isn't sold."
A series of other spots followed, including a 2001 parody on the original where a group of middle-class, preppy types replace 'Whassup' with 'What are you doing?'; and 'Language Tape,' where viewers are directed to the website to download 'Whassup' in 36 different languages.
It was a success; Anheuser-Busch's worldwide sales grew by 2.4 million barrels to hit 99.2 million in 2000, and by September 2001 the campaign was estimated to have generated $20m in free media, according to DDB. That's without even counting the impact of internet publicity. 'Certainly, the advertising is part of the success,' Benj Steinman, publisher of Beer Marketer's Insights, told the New York Times. 'It's a phenomenon.'
Above all, though, it was about brand loyalty. "In our lifetimes, we'll never see so much value created from a single idea," August Busch IV, former CEO of Anheuser-Busch, reportedly once said. "It makes Budweiser a brand for every culture, every demographic and every community. It makes Budweiser a younger, hipper, more contemporary brand.'
And while 'Whassup' might have taken a backseat after 2001, the phenomenon is far from over; last year, the company revived its original ad with a lockdown version, replacing the 'watching the game, having a Bud' audio with 'in quarantine, having a Bud.' A new version was also made in the US, featuring famous basketball players who 'Whassup' each other on FaceTime – showing the transcendental power of a strong idea.
Volkswagen: Think small
If there's one campaign that changed the future of advertising for good, it was Volkswagen's 'Think Small,' produced in 1959 at a time when cool cars meant big cars. Bill Bernbach, owner of ad agency DDB, was approached by Carl Hahn, then head of Volkswagen, to promote the Beetle (originally commissioned by Hitler) in the US.
At the time, most ads were based on facts and USPs – a style developed under advertising executive Rosser Reeves, according to writer Mark Hamilton. "Reeves believed the only purpose of an ad campaign was to see the sales line moving in an upward direction, regardless of how that was accomplished," Hamilton wrote in an article for Medium. "He warned against creativity in advertising, calling it 'the most dangerous word in all of advertising'."
But Bernbach – spearheading the 'creative revolution' – believed in concept advertising. Products were flooding the market in the post-war era of consumerism, and brands needed to stand out. Unlike rival David Ogilvy, Bernbach put the emphasis on drawing interest from the consumer with one novel, dare-to-be-different idea.
The car was small and strange-looking, so they embraced it with humour
He paired art directors with copywriters to synthesise the disciplines in a way they hadn't been before – and tasked creatives Helmut Krone and Julian Koenig in coming up with an ad to promote the Beetle. The pair put the idea of plain honesty at the heart; the car was small and strange-looking, so they embraced it with humour, putting the emphasis on functionality over luxury and coupling a tiny, black-and-white image of the car with fine print at the bottom explaining its advantages.
It was an immediate success, according to Hamilton. "People talked about it around the water cooler," he wrote. "Teenagers ripped it out of magazines and pinned it to their walls. It became, temporarily, more than just another ad. Suddenly there was an ad that appealed to people's intelligence in a way that the style-based campaigns of the past had not."
A series of similar print ads followed, all using humorous headlines playing on its smallness and appeal to counter-culture; 'Live below your means,' read one. 'And if you run out of gas, it's easy to push,' read another; 'It's ugly but it gets you there,' said a third. It worked; in 1960, more than 300,000 Beetles were sold in the US, up from just 35,000 in the mid-1950s. By 1968, sales in the country had hit 423,000 a year, and by 1972, 15 million Beetles across the world had been reeled off the production line – breaking the record set by Ford's iconic Model T, and making it the biggest-selling car in the world at the time.
All of that was achieved on a modest budget, according to Bob Kuperman, former chief executive of DDB. "All of a sudden, when you did something in an impactful, imaginative way, you could take Volkswagen's budget, which may have been $28m, and go against General Motors' budget, which may have been $300m, and have the same effect," he said in a video for Ad Age.
That realisation has outlasted the Beetle itself – and the fundamental principal is still at the heart of campaigns today. "100 years from now, the idea is still going to be more important than all the technology in the world," Bernbach reportedly once said. A quick look at the most successful brands of today suggests he wasn't wrong.