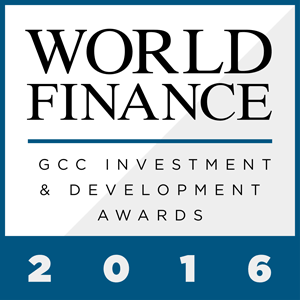 Since 2014, oil prices have fallen from above $100 a barrel to around $50 on the global market. This rapid softening of prices has been felt differently around the world: some market players have benefited, while others have lost out. Generally, those nations that are oil exporters have found themselves on the losing end of the deal – yet not all exporters have passively accepted this decline and become victims of market forces.
Many countries have seen the decline as providing a chance to pursue much-needed economic reforms. Principally, the Arab kingdoms that compose the Gulf Cooperation Council (GCC) have all taken the opportunity to reassess their economies and pursue reforms aimed at fiscal diversification. Necessity is the harbinger of change, and the oil price collapse has made clear that change in these economies is now in fact a necessity. As a consequence, GCC states have begun to implement a whole raft of exciting developments.
Years of rising commodity prices have allowed the GCC states to foster a dependency on oil
Since the 1970s, when global oil prices first began to significantly increase, GCC states have profited handsomely from the natural endowment of black gold their nations sit atop. The money that came from selling oil to a world growing ever hungrier for the stuff has dramatically and positively changed the lives of GCC members. Oil incomes have allowed a construction boom in both commercial and residential properties, and the skylines of the Arabian Gulf are now unrecognisable from those of the 1960s.
Vast oil revenues have also been able to fund generous welfare projects across the region – with, of course, minimal national debt – creating a prosperous life for many. Many Gulf states now have among the highest per capita incomes in the world. The basic essentials of life such as water – not to mention energy itself – can be provided at heavy discounts, while many Gulf states have been able to introduce some of lightest tax regimes in the world, thanks to the strong fiscal positions oil has put them in.
But now, with oil prices at historic lows, reform is on the table. Without discounting the huge and life-changing benefits oil has brought to the citizens of GCC member states, it has not been without its problems – problems the governments of these countries are now keen to tackle and to solve.
Clear as water
Principally, years of rising commodity prices have allowed these states to foster a dependency on oil. Being so lucrative, oil production has often been emphasised to the detriment of other industries. However, GCC member states are now recognising this, and are pursuing an exciting agenda to diversify their economies, placing them on a sound footing for the future.
One of the most exciting sets of reforms to come out of the GCC states is Saudi Arabia's Vision 2030. The impetus behind the scheme comes from the kingdom's young and energetic Deputy Crown Prince Mohammed bin Salman. In April, the prince unveiled his plan for bringing wide-ranging reforms to Saudi Arabia, aimed at reducing his country's dependence on oil by building a solid foundation for a revived private sector and fostering a good business climate.
The 84-page plan's most revolutionary move has been to open up the Saudi state oil company Aramco to public investment. The oil-producing behemoth is worth roughly $2trn, and, according to Vision 2030, roughly five percent of it will be offered up to investors in a planned IPO. Allowing Aramco to be traded publically will lead Saudi Arabia into a more open and transparent age. As the prince noted: "Aramco's IPO would have several benefits, the most important of which is transparency." Public listing will mean "Aramco would have to announce its earnings every quarter. It will be observed by all Saudi banks, all analysts and Saudi thinkers, as well as all international banks and think tanks".
Transparency in general is a core aim of the kingdom's reform plan. As the official Vision 2030 statement noted: "We shall have zero tolerance for all levels of corruption, whether administrative or financial. We will adopt leading international standards and administrative practices, helping us reach the highest levels of transparency and governance in all sectors. We will set and uphold high standards of accountability. Our goals, plans and performance indicators will be published so that progress and delivery can be publicly monitored." Increasing transparency in the country will help to create a better environment for business, investment and entrepreneurialism.
Facing outwards
Saudi Arabia is also increasingly courting foreign investment as a means of bolstering its non-oil economy. The aim, according to Vision 2030, is to increase foreign direct investment in the country from the 3.8 percent of economic output it currently accounts for, to 5.7 percent in total. To achieve this, the Saudis hope to advance their country as a major centre of financial and capital markets that are open to the rest of the world.
"To this end, we will continue facilitating access to investing and trading in the stock markets. We will smooth the process of listing private Saudi companies and state-owned enterprises, including Aramco", the plan said. Alongside this, so-called 'special zones' will be created in order to encourage both domestic and international investment. The King Abdullah Financial District – currently under construction – will be transformed into "a special zone that has competitive regulations and procedures, with visa exemptions, and directly connected to the King Khalid International Airport".
Oil dependency has also meant the public sector has come to dominate the economy, crowding out private enterprises. As the report noted: "Although we believe strongly in the important role of the private sector, it currently contributes less than 40 percent of GDP." This issue will also be addressed in order to create more commercial opportunities.
As the Vision 2030 document explained: "To increase its long-term contribution to our economy, we will open up new investment opportunities, facilitate investment, encourage innovation and competition, and remove all obstacles preventing the private sector from playing a larger role in development." Reforms will be implemented to pave "the way for investors and the private sector to acquire and deliver services – such as healthcare and education – that are currently provided by the public sector".
The goal will be to "shift the government's role from providing services to one that focuses on regulating and monitoring them". Saudi Arabia "will seek to increase private sector contribution by encouraging investments, both local and international, in healthcare, municipal services, housing, finance, energy and so forth".
These reforms and aims, it is hoped, will create ample new investment opportunities for both national and international firms across the Gulf. While Saudi Arabia offers the most comprehensive vision of reform and renewal, many GCC states are implementing reforms aimed at building a strong, healthy and vibrant economy.
In the World Finance GCC Investment and Development Awards 2016, World Finance recognises a number of the firms that are spearheading the GCC member states' diversification revolution, and are therefore set to take maximum opportunity from these changes.
World Finance GCC Investment & Development Awards 2016
Best Investment Management Company
Alistithmar Capital, Saudi Arabia
Best Investment Banking Company
KAMCO Investment Company, Kuwait
Best Diversified Investment Company
Jazan Development Company, Saudi Arabia
Best Direct Investment Company
Gulf Capital, UAE
Best Sovereign Wealth Fund
Qatar Investment Authority, Qatar
Best Fund Management Company
National Investments Company, Kuwait
Best Custodian
SICO Funds Services Company BSC (c), Bahrain
Best Private Equity Company
KFH Investment, Kuwait
Best SME Finance Programme
Al Dhameen Programme
Qatar Development Bank, Qatar
Best Islamic Bank
Kuwait International Bank, Kuwait
Best Structured Finance Company
Dubai Islamic Bank, UAE
Best Personal Finance Programme
Sharjah Islamic Bank, UAE
Best Project Finance Programme
National Bank of Kuwait, Kuwait
Best Employee Development
Abu Dhabi Islamic Bank, UAE
Best Customer Experience
Saudi Hollandi Bank, Saudi Arabia
Best Investor Relations
Union National Bank, UAE
Best Corporate Social Responsibility
Dolphin Energy, UAE
Best Remittance Company
QIG Financial Services, Qatar
Best Integrated Solar Energy Company
QSTec, Qatar
Best Real Estate Development Company
DEYAAR, UAE
Best Architectural Project Design & Management
Omrania & Associates, Saudi Arabia
Best Hotels & Resorts Development Company
IFA Hotels & Resorts, Kuwait
Best Financial Centre
Bahrain Financial Harbour, Bahrain
Best Healthcare Provider
Dubai Health Authority, UAE
Best Pharmaceutical Company
SAJA Pharmaceuticals Company, Saudi Arabia
Best Luxury Car Dealer
Al Ghassan Motors, Saudi Arabia
Best Fashion & Lifestyle Retailer
Alhokair Fashion Retail, Saudi Arabia
Best Industrial Development Company
Industries Qatar, Qatar
Best Real Estate Development Project
Capital Market Authority Headquarters
Al Ra'idah Investment Company, Saudi Arabia
Best Infrastructure Power Development Project
Qurayyah IPP
Acwa Power, Saudi Arabia
Best Transport Infrastructure Development Project
Dubai Canal Project
Roads & Transport Authority, UAE
Best Economic Infrastructure Development Project
Sohar Port & Freezone, Oman
Individual Awards
Business Leadership & Outstanding Contribution to the GCC Economy
Mohammad Abdullah Abunayyan
Chairman of Acwa Power, Saudi Arabia
Chairman of the Year
Abdullah Ali Obaid AlHamli
Chairman of DEYYAR, UAE