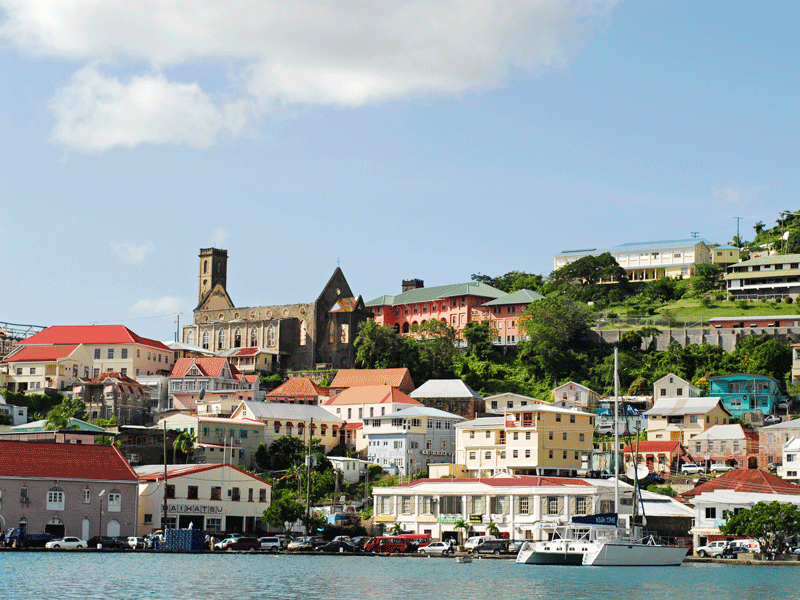 The Citizenship by Investment programme allows individuals and their families to obtain citizenship and gain the right to residency in Grenada&nbsp
Author:
Sean Werger, Principal at Kimpton Kawana Bay
February 13, 2018
In a world of increasing uncertainty, many high-net-worth individuals are seeking to become global citizens by securing a second, or even third, passport. Personal security is a key motivator, with many seeking an exit strategy to protect themselves and their families from political and economic instability, as well as predatory wealth confiscation and taxation. For some, it is the best form of life insurance. Many international businesspeople also need a second passport or citizenship so they can enjoy greater visa-free travel than allowed by a single passport. From a tax and investment perspective, there are also good reasons for having a second citizenship or residency.
Attracting investors
For small countries, Citizenship by Investment (CBI) programmes are a useful way to attract money in order to develop social and tourism infrastructure. In 2013, Grenada launched its CBI programme, and by early 2015 the Grenadian Government had approved several projects while receiving a steady flow of applicants. In 2016, the CBI initiative continued to gain traction in the global market, and Grenada now has one of the world's top ranked CBI programmes.
Grenada's citizenship programme is at the top of the world rankings table, and is attracting a great deal of international attention
When investing money in a second citizenship, individuals want to ensure their investment is safe and that they can get a return on their money with interest. With tourism surging worldwide, investing in resorts can be an effective use of assets. Located on Grand Anse Beach, Grenada's most popular resort beach, Kimpton Kawana Bay, offers investors the opportunity to purchase a condominium with a freehold title that participates in a rental pool programme. With one of the world's most desirable CBI programmes, Grenadian citizenship presents considerable benefits.
CBI programmes are generally ranked by the level of visa-free travel allowed by the country's passport, the cost of the programme, the quality of associated investments, the due diligence carried out to ensure the long-term integrity of the citizenship and the processing time for approval. Based on these factors, Grenada's CBI programme consistently ranks as one of the world's most desirable. This has helped propel Grenada's citizenship programme to the top of the global rankings table, and it is attracting a great deal of international attention.
The programme allows individuals and their families to obtain citizenship and gain the right to residency in Grenada. Applicants must apply through licensed agents and can choose to make either a $200,000 non-refundable donation to the National Transformation Fund, or buy government-approved real estate for a minimum investment of $350,000.
Business appeal
Applying for Grenadian citizenship is simple and easy. There is no physical residency requirement, no need to visit Grenada during the application process, and no education or management experience is necessary. Furthermore, it only takes around 90 working days to process the application, and it is the only CBI programme where your passport is issued as part of the process. Processing fees are also minimal.
Grenadian citizenship grants a person visa-free travel to more than 120 countries, including the EU Schengen area, the UK, China, Singapore and Russia. It is one of only six countries in the world that has a visa waiver agreement on a 30-day stay with China. Grenada is a member of the UN, the Organisation of American States and the Commonwealth, which offers personal protection in member countries across the globe. Grenada also allows dual citizenship, negating the need to renounce any other citizenship or passport.
Grenada is the only country in the world with an active CBI programme that affords its citizens the opportunity to live in and operate a business in the US through the USA E-2 Investor Visa, which allows individuals to live and work in the US based on investments they control. Grenada also has a source-based taxation system, meaning citizens that are tax residents in Grenada aren't subject to Grenadian tax on their foreign income. Nor do they pay any wealth, gift, inheritance or capital gains tax. A person can sell their property after only three years, which means capital can be released earlier than any other Caribbean citizenship programme without affecting citizenship.
At present, Grenada's economy is expanding in the tourism, agriculture and manufacturing sectors. As part of the Eastern Caribbean Central Bank and Currency System, its currency is stable, secure and tied to the US dollar. Business can also be conducted in US dollars. Additionally, the government offers numerous tax concessions and fiscal incentives, which makes doing business in Grenada very appealing.
It is also a great place to visit or live. Grenada is one of the safest countries in the Caribbean: its crime rates are low and it sits below the hurricane belt. With its beautiful coastline, mountainous landscape, fragrant spice markets, friendly people and international airport, it's a joy to travel to.
Real estate opportunities
Just like countries and governments, hotel and resort developers need new sources of funding as conventional debt is not available for resort development in much of the Caribbean. Developers can leverage their equity by partnering with CBI investors to build new resorts, for which
there is a large demand in Grenada.
The island currently has a serious shortage of hotel rooms. Traditionally, real estate sales have provided funds for such developments, but since the financial crisis, this source of finance has been far less reliable. Grenada's CBI programme was launched to meet the growing demand for second citizenship and to help fund the improvement of the island's infrastructure, including resort development. Expanding the number of hotel rooms on the island will also reduce unemployment and expand Grenada's economy.
Kimpton Hotels and Restaurants is ready to welcome foreign investors. Kimpton is the world's largest boutique hotel operator and part of the InterContinental Hotels Group. Its track record of achieving high occupancy and strong daily rates underpins rental returns and property values. Kimpton also has a performance test that requires its hotels to meet certain operating benchmarks, giving further protection to owners.
Kimpton Kawana Bay's rental pool structure is transparent: owners receive an annual share of revenue, rather than profit like most leaseback structures. Returns from the rental pool more than cover running costs and provide a sensible return on investment. What's more, the rental pool structure ensures a smooth exit when investors want to release their investment.
The outlook for Grenada is positive. In September last year, CNN ranked Grand Anse Beach in the top 30 of its World's 100 Best Beaches, describing it as possibly Grenada's finest family beach: "Foot-soothing sands, skin-comforting waters and soul-calming breezes… Big enough to never get crowded and intimate enough to feel like your own."
Ensuring that the investment will bring positive returns, Grenada is currently displaying significant growth in terms of tourism, according to the latest data from the Grenada Tourism Authority. The country's stay-over tourist arrivals were up five percent in the first half of 2017 compared with the same period in 2016, buoyed by a 10 percent increase in arrivals from the US. Grenada also reported a nine percent increase in Canadian arrivals and a seven percent jump in arrivals from within the Caribbean. The country's tourism officials also reported that cruise projections for the upcoming season are 27 percent higher than last season.
In the Grenada Real Estate Market Report 2017, Paula LaTouche-Keller, owner of Century 21 Grenada Grenadines Real Estate, stated that, starting in 2012, there was a pronounced improvement in Grenada's real estate market: "In 2015, sales volumes surged by 71 percent. In 2016, the Grenada real estate market set a new high, with a nearly 23 percent increase over 2015." The report also stated that, while there were disruptions in 2016 due to events such as Brexit, the market continued its year-on-year growth: "The projection for 2017 looks positive, with Grenada's real estate market well positioned for further increases in volumes and possible value appreciation."
The report also highlighted the success of Grenada's Citizenship by Investment programme. "It is also creating much-needed jobs and improving the competitiveness of our real estate product," LaTouche-Keller wrote. "I am thrilled to see a real estate-tied programme having such a positive impact on the development of Grenada."
The investment outlook is extremely favourable, particularly given Grenada's geographical position outside the hurricane belt, and the investment momentum that is occurring as a direct result of Grenada's very successful CBI programme. The future for both Grenada
and its CBI programme is bright.