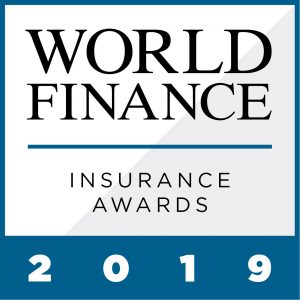 The global insurance sector is undergoing an exciting transformation. This largely traditional industry, which can trace its roots back to the merchant traders of ancient Babylon, has firmly entered the digital age. Over the past two decades, technology has redefined the insurance landscape, opening companies up to new opportunities and challenges.
Digitally savvy consumers have grown to expect on-demand, personalised services from their insurance providers, with smartphones radically transforming the customer service experience. In addition to managing these evolving expectations, traditional insurance companies must now compete with the emergence of highly digitalised 'insurtech' firms. Another by-product of the technological revolution, these nimble start-ups put cutting-edge innovation, such as artificial intelligence (AI) and the Internet of Things (IoT), at the heart of their operations, generating significant investor interest and expanding into spaces previously held only by established insurance behemoths.
To deal with shifting customer expectations and an increasingly competitive market, many insurance providers are branching out of risk-based products and have begun to focus on developing a wide range of non-insurance services to supplement their current offerings. While the insurance industry has historically provided protective products to help clients when things go wrong, the sector's future may well lie in preventative services that enable customers to identify and avoid risks before they happen.
As these new challenges and changes sweep through the industry, insurance providers must adapt accordingly. The winners of this year's World Finance Global Insurance Awards have shown that they are innovative, resilient and forward-thinking enough to successfully navigate the testing times ahead.
Tech-enabled services are allowing established insurers to explore new income streams and diversify their services away from the traditional, protective products of the past
Data is power
Technology underpins many of the trends affecting the insurance industry. Digital innovation has enabled insurance companies to not only better serve their customers, but to better understand them, too. The advent of the IoT and AI has given companies access to incredible amounts of useful data, helping them create a better picture of who their customers are and what products will best suit their lifestyles. By analysing records from telematics – devices that collect data from cars – and wearable technologies such as smartwatches and fitness trackers, insurers can create a profile of their customers based on their habits and behaviour, offering them usage-based policies and personalised products that are tailored to their needs.
Of course, it is understandable that insurance providers might feel wary of carrying out such large-scale data collection. Insurance companies must comply with data protection regulations and guidelines or risk hefty fines, as well as a loss of consumer trust and support. But for the companies that successfully tap into big data and analytics – all while adhering to regulations – these new technologies open up a wealth of lucrative possibilities.
Indeed, personalised products are something of a win-win solution for customers and insurers. Customers can enjoy reduced premiums as a result of the data they share, with black box telematics devices being a prime example of this trend. These smart devices can measure a number of factors when driving, such as braking, speed and acceleration, creating a driving profile for whoever is sitting behind the wheel. Sensible drivers could, therefore, be rewarded with lower premiums, which might prove particularly appealing to younger motorists who often face high insurance bills. Meanwhile, the insurance companies behind these data-driven policies can enjoy improved customer satisfaction, while also benefitting from more accurate risk assessment.
New technology is rapidly transforming the insurance sector, meaning established firms need to keep up with the rate of change if they wish to stay profitable in the years to come. This is especially true given the growth of insurtech companies, which are steadily eating into the market share held by traditional insurers. The successful adoption of new technology is undoubtedly the key to future success in the insurance sector, and if firms cannot effectively exploit systems such as AI and the IoT, they risk being left behind.
A relationship for life
As technology continues to redefine customer expectations, it seems that traditional insurance products aren't enough to attract new clients and retain existing ones. Instead, the future could well see non-insurance services and add-ons, which focus on prevention rather than protection, become the frontrunners.
This shift away from insurance products might seem like an unusual step for insurers to take, but it could yield significant rewards for those bold enough to branch out. According to research carried out by Deloitte, 45 percent of consumers believe that the offering of non-insurance products is the most important factor when choosing an insurer. Insurers have been quick to respond to this burgeoning interest in non-insurance services, and the same study shows that almost a quarter of premium volumes now come from products and services that didn't exist five years ago.
The majority of these services are technology-driven and help alert customers to potentially risky scenarios that might lead to an insurance claim. When it comes to home protection, for example, some firms now offer to install leak detection kits in their customers' homes. Some health insurers, meanwhile, have begun to provide customers with personalised exercise and dietary advice. UK-based health insurance firm Vitality has taken things one step further, offering an array of awards to customers who opt-in to wearing a fitness tracker.
These new, tech-enabled services are allowing established insurers to explore new income streams and diversify their services away from the traditional, protective products of the past. By building up these value-added products, insurers can move away from simply being there for customers when something goes wrong. Instead, preventative services allow insurers to have a more active and ongoing conversation with their clients, creating a relationship for life.
Human touch
Even as the insurance sector embraces new technology and digital innovation, it is important to remember the role that good customer service plays at any leading firm. According to Deloitte, 57 percent of insurers believe that access to friendly and knowledgeable staff members is the most effective way to maintain customer loyalty.
Customers are increasingly choosing to communicate with their insurance providers online, and these virtual interactions must be as successful as any that happen over the phone. In today's digital world, clients expect around-the-clock customer care as standard, and are demanding transparency, speed and efficiency in their interactions with insurance providers – right down to their communications with company chatbots on social media. With consumers expecting rapid responses and personalised care, insurance firms must ensure that customer service remains a priority. We might be entering a digital future, but insurers can't afford to lose their human touch.
Against this backdrop of rapid transformation, some firms have emerged as clear industry leaders. The World Finance Global Insurance Awards 2019 celebrate the industry's most innovative players, shining a light on the insurers that are helping to drive the sector forward.
World Finance Global Insurance Awards 2019
Argentina
General – MetLife
Life – MetLife
Australia
General – IAG
Life – Zurich Australia
Austria
General – UNIQA Group
Life – Vienna Insurance Group
Bahrain
General – Gulf Union Insurance
Life – Bahrain National Life Assurance
Bangladesh
General – Nitol Insurance
Life – Popular Life Insurance Company
Belgium
General – Ethias
Life – Baloise
Brazil
General – Allianz Brazil
Life – Brasilprev
Bulgaria
General – Armeec Insurance
Life – UNIQA Life Insurance
Canada
General – RBC Insurance
Life – Canada Life
Caribbean
General – Guardian Group
Life – ScotiaLife Financial
Chile
General – ACE Seguros de Vida
Life – SURA
China
General – China Pacific Insurance
Life – Ping An Life Insurance
Colombia
General – Liberty Seguros
Life – Seguros Bolívar
Costa Rica
General – ASSA Compañía de Seguros
Life – ADISA
Cyprus
General – General Insurance of Cyprus
Life – Eurolife
Czech Republic
General – Komercˇní banka
Life – Allianz pojišt'ovna
Denmark
General – Tryg
Life – Danica Pension
Egypt
General – Allianz Egypt
Life – Allianz Egypt
Finland
General – Fennia Mutual Insurance
Life – Fennia Life
France
General – Covéa Insurance
Life – SCOR
Georgia
General – Aldagi
Life – Aldagi
Greece
General – Ethniki Hellenic General Insurance
Life – NN Hellas
Hong Kong
General – China Taiping Insurance
Life – Habib Bank Zurich (Hong Kong)
Hungary
General – Allianz Hungária
Life – Magyar Posta Életbiztosítás
India
General – ICICI Lombard
Life – Max Life Insurance
Indonesia
General – Asuransi Jasa Indonesia
Life – Asuransi Jiwasraya
Israel
General – Harel Insurance
Life – Clal Insurance
Italy
General – UnipolSai
Life – Poste Vita
Jordan
General – Middle East Insurance Company
Life – Arab Orient Insurance Company
Kazakhstan
General – Nomad Insurance
Life – Kazkommerts-Life
Kenya
General – CIC Insurance Group
Life – Britam
Kuwait
General – Kuwait Insurance
Life – Al Ahleia Insurance
Lebanon
General – AXA Middle East
Life – Bancassurance
Luxembourg
General – AXA Luxembourg
Life – Swiss Life
Malaysia
General – Etiqa
Life – Hong Leong Assurance Berhad
Malta
General – GasanMamo Insurance
Life – HSBC Life Assurance Malta
Mexico
General – GNP
Life – Seguros Monterrey New York Life
Netherlands
General – ABN AMRO
Life – ING Netherlands
New Zealand
General – Tower Insurance
Life – Asteron Life
Nigeria
General – Zenith Insurance
Life – FBNInsurance
Norway
General – Tryg
Life – Nordea Liv
Oman
General – Oman United Insurance
Life – Dhofar Insurance
Pakistan
General – Adamjee Insurance
Life – EFU Life
Panama
General – ASSA Compañía de Seguros
Life – Pan-American Life Insurance Group
Peru
General – RIMAC Seguros
Life – MAPFRE
Philippines
General – Standard Insurance
Life – BPI-Philam Life Assurance
Poland
General – UNIQA Group
Life – MetLife
Portugal
General – Allianz Seguros
Life – Grupo Ageas Portugal
Qatar
General – Qatar General Insurance
Life – Q Life and Medical Insurance
Romania
General – ERGO Group
Life – Allianz-Tiriac
Russia
General – AlfaStrakhovanie
Life – Renaissance Zhizn Insurance
Saudi Arabia
General – Al Rajhi Takaful
Life – MEDGULF
Serbia
General – Generali Osiguranje
Life – Generali Osiguranje
Singapore
General – AIA Singapore
Life – AIA Singapore
South Korea
General – Samsung Life
Life – Hanwha Life Insurance
Spain
General – BBVA Seguros
Life – Seguros RGA
Sri Lanka
General – HNB General Insurance
Life – Ceylinco Life Insurance
Sweden
General – Trygg-Hansa
Life – Folksam
Switzerland
General – Helvetia
Life – Swiss Life
Taiwan
General – Cathay Century Insurance
Life – Fubon Life Insurance
Thailand
General – The Viriyah Insurance
Life – Thai Life Insurance
Turkey
General – Zurich Sigorta
Life – Anadolu Hayat Emeklilik
UAE
General – ADNIC
Life – ADNIC
UK
General – AXA UK
Life – Legal & General
US
General – Progressive
Life – Lincoln Financial Group
Uzbekistan
General – Uzagrosugurta
Life – O'zbekinvest Hayot
Vietnam
General – PVI
Life – Fubon Life