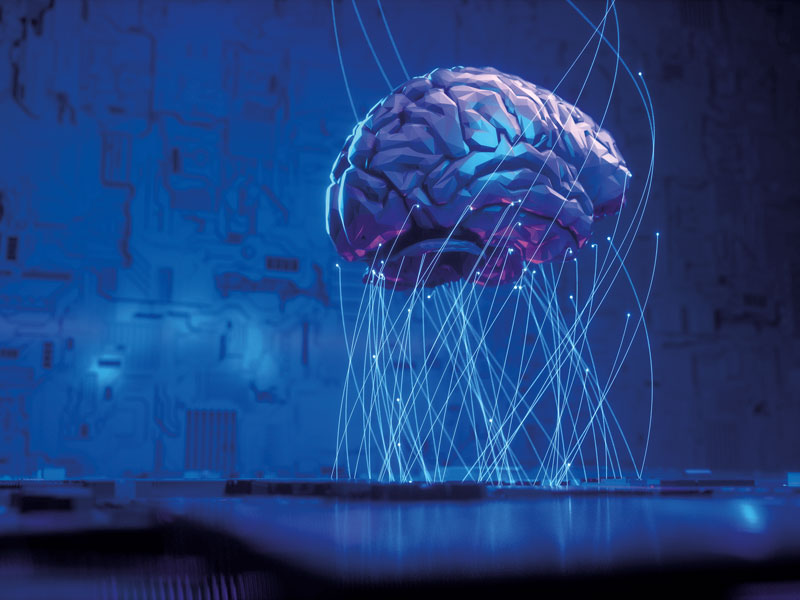 &nbsp
Author:
Masashi Ippongi, Director, Managing Executive Officer, Mitsui Sumitomo Insurance
For a decade or more, digitalisation has been at the forefront of business development the world over. Managing transactions, processes and lifestyle needs of all kinds has transferred from the physical to the mobile sphere. The worldwide 'Covid effect' served to accelerate this phenomenon and, coupled with a need for reduced human interaction during 2020, insurance company Mitsui Sumitomo's MS1 Brain system has expanded and improved even further, digitising the entire insurance process from beginning to end.
The MS1 Brain AI system had already won industry recognition for its innovation and led Mitsui Sumitomo to win World Finance's award for 'Best General Insurance Company in Japan' at the Global Insurance Awards 2020. The system evolved in response to the new lifestyle and rapid digitalisation caused by COVID-19, by implementing new remote functions and digitising the entire insurance process from preparation to after-sales. MS1 Brain has two key features: impressive data analysis capabilities and intelligent policy design, and now, as a pandemic response, a new remote function has been implemented, providing Mitsui Sumitomo's customers a totally seamless experience.
Anticipating needs
MS1 Brain works by analysing a vast amount of data, including 22 million pieces of data on customers, accidents, claims, contact centre history for the past seven years, and external data, like corporate information.
Based on the latent needs of customers visualised by the power of AI and the formal knowledge of some of Japan's top sales representatives, MS1 Brain enables personalised customer service and helps to uncover new needs that would not have been noticed by a human alone.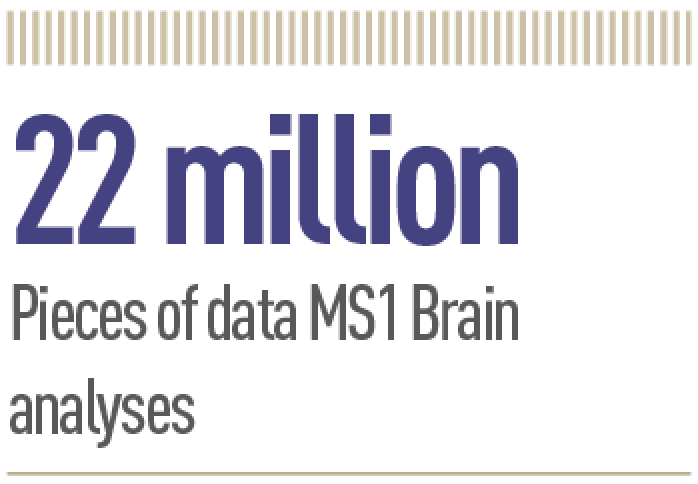 During the insurance renewal process, the system can deliver personalised videos of coverage that AI predicts will be in high demand by customers. For corporate insurance, the system can dynamically calculate accident examples and the amount of compensation required in the video. In this way, the system supports customer experience independent of the insurance agent's skills with the latest digital technology.
MS1 Brain's purpose was to help agents offer the best possible choice of products by predicting customer needs and improving convenience. During the pandemic, seamless omnichannel communication between customers and agents was also achieved, enabling remote interviews and online contract processing to take place. In addition, a simple set-up process using SMS has simplified the communication channels between customer and agent, dramatically improving convenience.
The human touch
Non-face-to-face communication has made significant progress with the spread of COVID-19 and, due to concerns about infection, many customers preferred remote procedures instead of real contact. On the other hand, there are still a certain number of customers who prefer 'real' contact with their insurers. Mitsui Sumitomo was among the first to successfully digitise the entire insurance process, but at the same time, the company recognises the need to interact with customers where it suits them. It has therefore standardised two lines of contact between customers and agents: real contact and digital contact, and it will continue this policy.
Innovative AI will surely affect all aspects of our digital lives in the very near future
In Japan, many contracts are signed on paper, so the company's development philosophy was to create a customer orientated omnichannel experience. Customers can send and receive messages and conduct web interviews with agents in a secure communication environment, but they also continue to have the option of interacting with Mitsui Sumitomo via other channels, particularly in situations where digital networks or smartphones may not be available. When this happens, customers can still use the contact centre by phone, and agents can also help them in person. Customers have the option of face-to-face or non-face-to-face contracting procedures, and they can also choose to view maturity information and insurance policies on paper or online.
Disaster response
Digital marketing is a key function of improving the customer experience in any industry. According to customer attributes, MS1 Brain helps to support policyholders by sending out an insurance-related e-mail newsletter designed to prevent accidents. It also provides alert information to customers in the relevant area before disasters such as typhoons and heavy snowfall occur.
After the occurrence of a disaster, information on insurance claim recommendations is rapidly sent to eligible customers, and agents are ready to follow up based on the results of email 'opens,' enabling seamless customer response. Another notable feature is the frictionless experience in the event of a motor accident. If an accident happens, customers can check their policy details and make an accident claim from their smartphone via a dedicated policyholder page.
The customer can then send images of the damage and the location of the accident digitally, and the entire claim process can be completed on the customer's phone, including the receipt of the accident report, the status of the response, and confirmation of payment details and payment history.
While AI becomes more and more adept at handling customer needs, the system also features the ability to handle suspect claims. Mitsui Sumitomo is building a fraudulent claims detection system that extracts suspected cases of fraudulent billing by using predictive analysis scoring based on scenarios set for each method and type of fraudulent billing. It also uses network analysis, a method that automatically visualises the hidden relationships of the parties involved in an accident in a network diagram. It achieves this using two main functions.
The first is to score suspected fraudulent claims based on fraud detection scenarios that combine AI-based machine learning with knowledge and empirical rules, and the second is to automatically visualise the relationship between the parties involved in an accident and create a network diagram using names, accounts, VIN numbers, and other key information. The system is also able to mitigate false claims by using AI to judge and determine the amount of damage based on the photos submitted by the customer without waiting for the customer to provide a quotation. It then calculates and presents the amount of damage on the system's initiative. The system also helps to prevent the intervention of specific companies.
Carbon neutrality
Looking to the future, MS1 Brain should also help to reduce operating costs and contribute to carbon neutrality. The system covers approximately 34,000 insurance sales agents and up to one million sales agent representatives, while the remote function covers tens of millions of existing corporate and individual customers throughout Japan. The implementation of the remote function has effectively combined real and digital points of contact, while at the same time realising more efficient sales activity, resulting in a significant reduction in business costs. Mitsui Sumitomo has also achieved significant cost savings by going paperless, thanks to the full digitisation of the accident response process, starting with a dedicated customer portal. In the past, the accident response process was a complex, multi-step process that was difficult to digitise. However, with the new remote system, the entire process can be completed on a smartphone. This is expected to significantly reduce operating costs and contribute to carbon neutrality.
The amount of paper used in automobile insurance alone is already expected to be reduced by about 35 million sheets of A4 paper, or about 140 tons per year. MS1 Brain Remote is scheduled to be extended to fire insurance, and the paperless function is also scheduled to be extended to personal accident, new type and cargo insurance, which is expected to further contribute to the company's aims for carbon neutrality.
Innovative AI will surely affect all aspects of our digital lives in the very near future, and Mitsui Sumitomo Insurance has significantly enhanced its offering to digitise the entire insurance process and create a multi-channel and seamless customer experience. But looking to the future, not only does its AI propose the best insurance plan, it also achieves a significant reduction in operating costs and a contribution to carbon neutrality. The need for effective, convenient insurance in a post-pandemic world will not go away, and Mitsui Sumitomo is leading the non-life insurance industry in the drive for digitisation.