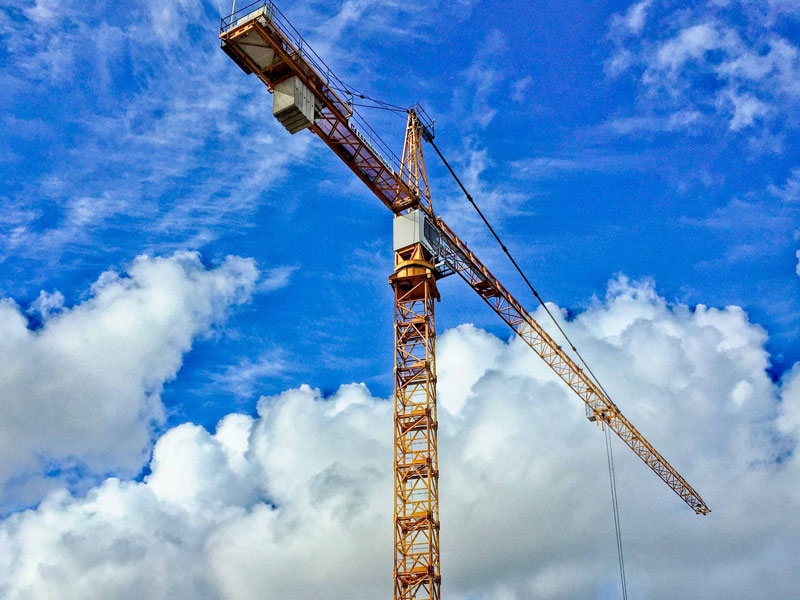 The COVID-19 pandemic has delivered a cruel blow to businesses over the course of the past 12 months, with entire industries effectively put on pause and little indication as to when they might be able to reopen. Travel, hospitality, entertainment and the arts are among the hardest hit sectors, being essentially unable to operate as countries around the world move in and out of restrictive national lockdowns. But where some industries have struggled, others have thrived, with repeated lockdowns proving no barrier to their success. As the vaccines start to take effect and the global economy begins to tentatively recover in 2021, there are a handful of industries that have proved themselves to be pandemic-proof, able to withstand the shocks of the past year and putting themselves in a strong position as the world looks towards a post-Covid future. Here, World Finance takes a look at five of those pandemic-proof industries.
1 – Real estate
COVID-19 has sent the world into a deep recession – the worst since the Great Depression of the 1930s. Redundancies and reduced wages have sadly become all too common in households the world over, but even with families feeling the pandemic-pinch, the demand for homes has been skyrocketing. With WFH becoming the new normal, people have been reconsidering their living arrangements, looking to relocate from city centres and showing a growing interest in larger properties with outdoor space. This so-called 'race for space' has sent home prices soaring, creating a 'Covid boom' for the real estate industry. In October 2020, UK house prices rose at their fastest rate in four years, with mortgage lender Halifax confirming that the average price of a home had reached £250,000 for the first time in history. In the US, meanwhile, 2020 saw home sales reach their highest level since 2006, showing a spike in demand on both sides of the Atlantic. Even as the world enters what is set to be a long and slow recovery from the COVID-19 crisis, estate agents predict that house prices will continue to rise, with no end in sight for the real estate boom.
2 – IT and digital services
This one surely comes as no surprise. Since the onset of the pandemic, we have become ever more reliant on digital services – with WFH, remote schooling and virtual socialising all dependent on reliable, high-speed digital technologies. Even as the vaccination programme gathers momentum around the world, offering a glimpse at a return to 'normality,' it seems likely that our working habits will be permanently changed by the pandemic, with agile, remote working seemingly here to stay. This is, of course, a real boon for the digital services industry, with big tech seeing their profits soar since the start of the pandemic. Amazon's cloud computing arm – Amazon Web Services – helped to drive the company to a record profit of $6.3bn in the third quarter of 2020, as companies across the globe continue to migrate to digital. Apple, too, posted record revenues of $59.7bn in its third fiscal quarter, and more than 3.3 billion people now use a Facebook-owned app at least once a month, with social media usage soaring during the pandemic. Records like these go to show that tech companies are not just pandemic-proof, but pandemic-profitable.
3 – Construction
While stop-start lockdowns have brought many industries to a standstill, work has continued steadily in the construction sector – albeit not quite 'business as usual.' In the UK, construction sites have been allowed to remain open throughout the nation's three national lockdowns since March 2020, and despite a contraction in the spring, the sector has bounced back at a remarkable rate. A boom in infrastructure projects has seen construction work top pre-pandemic levels, with an increased demand for housing fueling a rise in new projects. In November 2020, the value of all UK construction work reached £14.01bn – the highest level since pre-lockdown January 2020. In the US, construction projects have also continued largely unabated in most parts of the country, with 18.3 percent of construction businesses saying in a recent JustBusiness survey that the pandemic had had no impact, or a positive impact on their output.
4 – e-Commerce
The world of retail has been completely transformed by the pandemic. Government-mandated lockdowns, social distancing measures and COVID-19-related anxieties have seen footfall at traditional bricks-and-mortar stores dwindle down to record lows. Unsurprisingly, while physical stores have suffered, e-commerce operations have boomed, with data from the Office of National Statistics showing that online sales grew by a remarkable 24 percent in the UK in 2020. To put that figure into perspective, before the pandemic, online shopping was growing at an estimated rate of 4.5 percent globally, showing just how profound the pandemic has been in ushering in the age of e-commerce. According to a new report from IBM, the pandemic has fast-tracked the shift from physical stores to e-commerce by approximately five years – and many believe that this will be a permanent change in consumer behaviour.
5 – Pharmaceuticals
Before this year, how many of us would have been able to reel off a list of pharmaceutical companies from memory? Moderna, Pfizer and AstraZeneca are perhaps as familiar to us now as Coca-Cola, Disney and Nike. The pharmaceutical industry has taken centre stage this year, playing a central role in the global fight against COVID-19. The world rejoiced at the discovery of multiple successful vaccines against Coronavirus, and the news sent pharmaceutical shares soaring in the latter half of 2020. What's more, the pandemic has served to highlight the importance of infectious disease prevention, treatment and research, with the drug discovery market predicted to be valued at a remarkable $71bn by 2050.