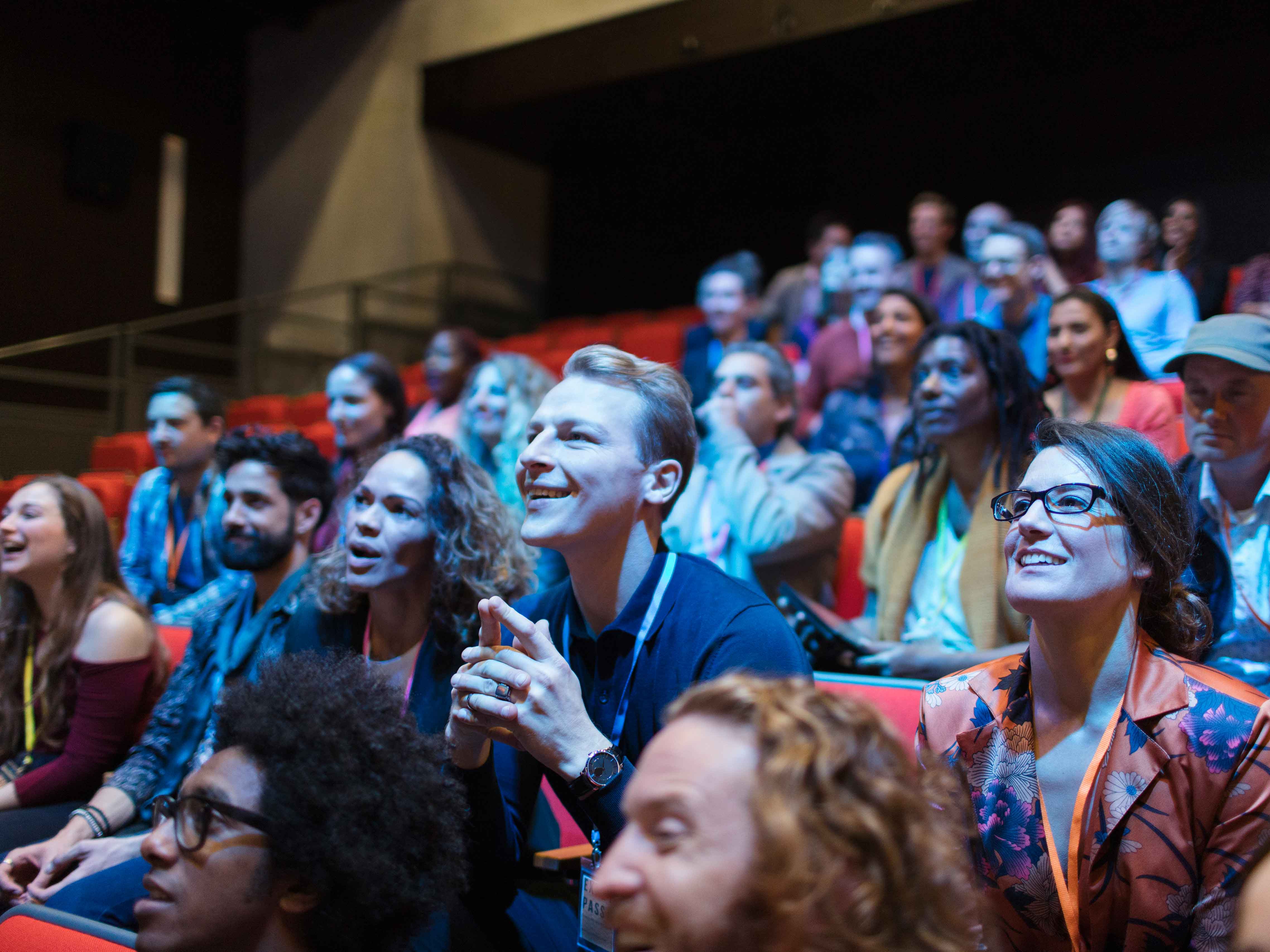 One way of improving employee engagement is to act on any feedback provided by staff members: words and promises must always be followed by actions&nbsp
Author:
Chris Holmes, Managing Partner, Culture & Engagement, Brandpie
In 2014, research from PwC revealed that engaged employees are 87 percent less likely to resign. Unsurprisingly, C-suite executives at corporations worldwide have since pushed employee engagement up their list of priorities.
But delivering sustainable, long-term engagement in the modern workplace is more challenging than ever. The first step towards creating a shared vision is to have clarity of intention. What do you hope to achieve and why? How will you go about to attaining it? Only once you know the 'why' can you establish the 'how'.
Getting employees involved goes a long way to securing their commitment and engagement. At Brandpie, we've worked with organisations across many different sectors, industries and geographies, and have identified five common areas that help drive employee engagement.
Despite feedback, employees find that nothing seems to change. If you're listening to your people, you must then follow it up with actions
1 – Start with a powerful story
Successful employee engagement initiatives require senior leadership alignment, a desire to embrace new technology without being led by it and, most importantly, a willingness to really listen to and democratise the views and opinions of employees, regardless of their seniority. Whatever business you're in, people need to understand why you exist, what you want to achieve, how you aim to achieve it and, crucially, the role they can play. Defining your story and expressing it in an authentic way that people can relate to is key. Everything you do should 'ladder up' to your story, from learning and development to sustainability and client services.
2 –Less is more
We're in the age of the overwhelmed employee. We often hear that people can't filter or prioritise messages because there's too much noise around them. Reducing it is hard, but armed with the right data, it's possible to work with internal stakeholders to prioritise what's important and what's simply 'nice to have'. Think about how you consume content outside the office: employees have been shown to be three times more likely to interact with mobile content over web-based content. Video content, meanwhile, helps keep 53 percent more employees active, while two thirds of workers found their company app to be easier and faster to use than other sources, such as emails or printed materials.
3 –Listen to your people
Over the past few years, we've run online focus groups with more than 5,000 employees. We know that people value and appreciate the opportunity to make their voices heard. Whether using a digital employee feedback platform or a market research tool, technology enables collective intelligence. Businesses have access to a range of tools that can bring people together and get them to respond in the moment, allowing them to share their insights and ideas. It's important to remember that great ideas can come from anyone, regardless of how junior or senior they are; technology offers everyone a voice and is a brilliant driver of engagement.
4 –Act on what they say
A frequent observation from employees is that organisations are not 'walking the talk'. Despite their feedback, especially in a company's annual survey, nothing seems to change. If you're listening to your people, you must then follow it up with actions.
Technology provides the platform for ideas to be shared, but a centralised team (or local group) that drives action can make all the difference. Otherwise, engagement will not be sustained, as employees realise steps are not being taken to implement the actions they've suggested. We've seen great examples of organisations implementing changes within a matter of weeks. It's incredibly powerful for employees because they see the business taking action to improve their day-to-day experience.
5 –Take a different approach to measurement
The 'tried and tested' approach typically involves organisations issuing an annual survey with a multitude of questions that are more focused on capturing trend and benchmark data than uncovering how to enhance the employee experience. Employees spend their time filling in the survey, with their answers likely depending on how they are feeling on that particular day.
It's backward-looking, ineffective and often counter-productive, precisely because people don't see any real change. An increasing number of companies are using a more focused approach, seeking to understand the measures that are important. From a business perspective, what do we need to focus on and how do we create the right environment for our people to deliver?
Get it right and you're ultimately transforming the experience for your people – from the communications they receive to their active involvement in solving business challenges. In our experience, engagement becomes a successful outcome of that.