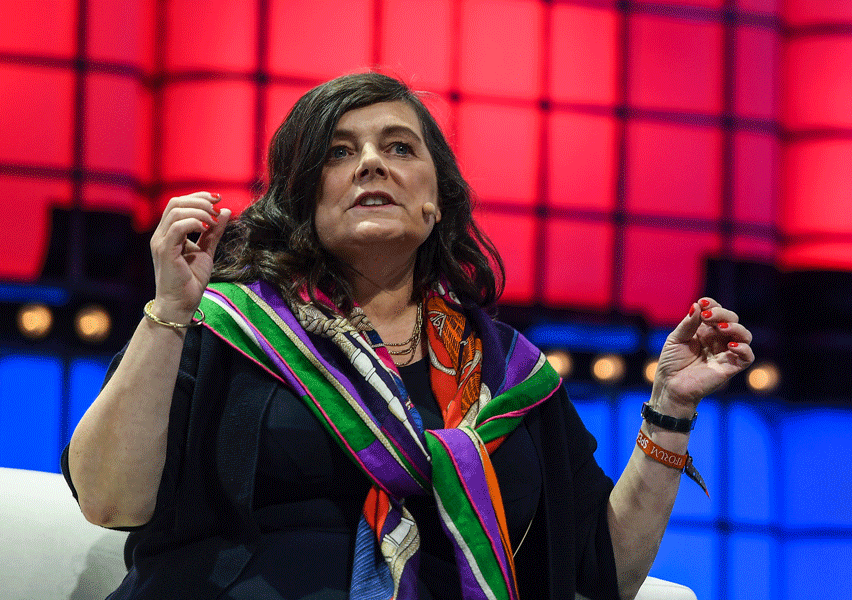 Anne Boden, founder of Starling Bank&nbsp
Bringing together the traditionally male-dominated fields of finance and technology, it's no secret that fintech still has some way to go when it comes to gender equality. In the UK, just one percent of all venture capital funding goes to female-founded fintech firms, and in the US the situation is much the same, with VC investment in female-led fintech teams reaching just three percent. That said, the industry boasts a number of trail-blazing female pioneers, ranging from fintech founders through to angel investors and technology experts. Indeed, while there is still much work to be done, it's certainly encouraging to see a variety of female-led fintech companies making waves in this fast-moving industry. Many of these firms are also created not just by women but also for women, taking into consideration the specific wants and needs of their female user-base. Here, World Finance takes a look at five of the world's most exciting female-fronted fintech firms.
1 – PensionBee
All eyes are on British pensions provider PensionBee as it readies itself to go public on the London Stock Exchange. Founded by Romi Savova in 2014, the company aims at simplifying pensions for its customers, by consolidating their old pensions into one new plan. The float is expected to value the firm at between £346m and £384m, and with a 45 percent stake in the company, 35-year-old Savova is set to become one of the UK's wealthiest female technology CEOs. Dubbed 'the Monzo of pensions the firm's smartphone-friendly app allows users to manage their pensions remotely and efficiently, with the company hoping to pull the famously-complex industry into the 21st century.
2 – Starling Bank
This entry on our list certainly needs no introduction. The digital-only challenger bank achieved coveted 'unicorn' status recently, after raising £272m in its largest funding round to date. This latest cash injection sees the British bank valued at £1.1bn, with founder and CEO Anne Boden declaring that "digital banking has reached a tipping point" in a statement confirming the valuation. Boden founded the bank in 2014 at the age of 54, after many years of working in the traditional banking sector. Despite some early setbacks, under Boden's leadership, Starling has become one of the UK's fastest growing banks, with a new customer now joining every 39 seconds. In November 2020, she released an explosive tell-all book, Banking On It, which details her struggles as a 50-something woman trying to forge a new path in the competitive fintech industry.
3 – Borrowell
Canadian fintech firm Borrowell is on a mission to help those struggling as a result of the COVID-19 induced economic downturn. Founded in 2014, the company hopes to help people achieve their financial goals – whether that includes clearing debt or saving for the future – by helping them to make informed decisions about credit. The company was the first in Canada to offer customers free access to their credit scores, as well as pioneering the country's first AI-powered 'credit coach.' Eva Wong, the firm's co-founder and COO, has long been a vocal advocate of diversity and inclusion, speaking on how to attract a diverse candidate pool when hiring by focusing on inclusive language in job postings. This commitment to workplace diversity has seen Borrowell listed as one of the Best Workplaces for Women by Great Place to Work Canada.
4 – Ellevest
Stock trading apps hit the front pages earlier this year when the so-called 'GameStop saga' saw amateur investors drive up the share price of a number of companies – GameStop, Blackberry and AMC Cinemas included. Away from the headlines, trading app Ellevest is looking to shake up the industry, and is dedicated to its goal of helping women to start investing. Founded by Wall Street veteran Sallie Krawcheck in 2014, the company markets itself as a tool built by women, for women, with its investment algorithm taking into account specific issues that may affect its female user-base – such as career breaks, longer average life spans and pay gaps. In March, the company hit a new milestone of $1bn in assets under management, showing a growing appetite for its services even amid the pandemic downturn.
5 – Ovamba Solutions
Founded by Viola Llewllyn in 2013, Ovamba Solutions is a fintech firm focused on helping Africa's micro, small and medium-sized businesses to grow through access to short-term capital. Having noticed that banks and traditional financial institutions were largely unable to close the continent's credit gap, Llewellyn set up Ovamba Solutions with the intention to empower African entrepreneurs through innovative online platforms and mobile apps that can more effectively meet the demands of burgeoning SMEs. Its offerings include culturally-sensitive technology, such as chatbots that speak a variety of African languages, and solutions that take into consideration the realities affecting African businesses and entrepreneurs.