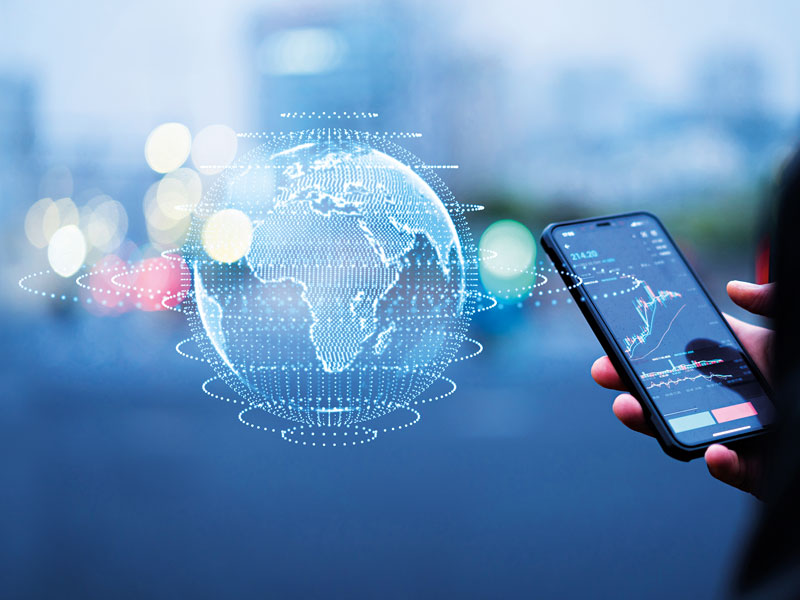 &nbsp
Author:
Drosoula Hadjisavva, Chief Marketing Officer, Orbex
Driven by regulatory developments, rapidly advancing technology, ESG concerns and the continued consolidation of our sector, the financial services industry has undergone a rapid transformation in the last decade. While online trading and investing platforms continue to grow in popularity, marketeers working in the financial services industry are faced with a number of regulatory challenges when it comes to promoting leveraged investment products that carry an inherent level of risk.
Initially, it is important to remember that financial services marketing differs immensely from other product categories; as marketeers in our field are tasked with producing content that not only complies with a range of regulations covering product marketing and consumer rights, but that is also transparent, educational and insightful.
While working on an eye-catching multi-channel campaign in a highly regulated industry can feel restrictive to those who view compliance as 'a necessary evil,' successful fintech marketeers understand that compliance is not a hurdle to be overcome, but rather a vital component of financial marketing. Compliance regulations help maintain the integrity of the financial institutions we work for, provide transparency for investors, and ensure the viability of the broader sector.
The importance of ethical branding
The sheer number of participants, both established and new entrants, in the online retail forex arena renders it one of the most fiercely competitive markets to be in. Since most financial service providers put across a similar offering and aim at the same pool of potential clients, being able to stand out against this backdrop requires effective brand differentiation. That being said, brand awareness cannot be solely achieved by individual promotions or advertising efforts. Instead, experienced fintech marketeers understand that achieving 'top of mind' status for their brokerages requires a well-thought-out, omnichannel marketing strategy that includes inbound and outbound communications, targeted media-buying opportunities, paid and organic campaigns, product development, PR activities, and the list goes on.
Due to the often complex nature of online investment products, one of the main objectives of your financial marketing plan should be to get clients familiarised with the benefits and risks involved in online trading and how the products and conditions afforded by the broker can give clients a competitive advantage.
Strong, digestible branding paired with free access to financial literacy and education goes a long way toward easing that barrier of entry for new clients. This is an approach we have long championed at Orbex; we don't just seek to promote a competitive, transparent, and fair trading environment through our marketing efforts, we also educate investors and potential clients by giving them access to essential, high-quality resources, and curated research. This has been a core part of our strategy.
A new generation of investors
While the rapid growth of the financial services sector has resulted in the renaissance of the retail investor, financial marketeers are now inadvertently faced with the task of catering to a younger, more diverse demographic. In fact, the average trader looks very different today compared to 15 years ago. Having led the retail investment revolution, Millennials and Gen Z are now a fast-growing force that embraces new investing services and tools.
These young investors also have access to far more information than any previous generation of investors, constituting a considerably more technologically advanced and demanding audience. Young investors are more likely to engage in their own research and pick their broker carefully, paying attention to commission rates, bid/ask spreads, and maintenance fees, all of which need to be accompanied by strong regulation that can safeguard their invested capital. In short, they expect a greater level of transparency, accountability, security, and performance, especially when it comes to their investments.
While marketing to these younger audiences can be challenging, investing in a positive and reputable brand image, through responsible and transparent marketing practices enables brokers to gain a major competitive advantage and ensures business growth by building brand credibility and maintaining strong client relationships.
Regulatory dexterity
As we've already established, the promotion of complex financial products through online distribution and advertising channels is more closely scrutinised by regulators and rightfully so. Compliance is an essential component of any financial team's underlying operations, and this is especially true for marketing departments. Over the past few years and as regulators raise their standards and adjust regulations to ensure customer protection, the importance of maintaining regulatory dexterity is now more prominent than ever.
As regulations evolve, it is often up to the marketing and PR department to communicate how these changes will affect clients' trading. A solid marketing strategy plan must therefore be dynamic, anticipating changes, and maintaining clear communication guidelines that can be quickly adapted as the regulatory environment evolves.
Reaching new markets
As industries around the world rise up to the challenge of globalisation, it has become crucial for financial services companies to internationalise their services to keep up with the changing landscape. The need for localisation has become even more pronounced for online brokers as the shift to digital services opened the financial markets to a more diverse set of traders from all around the globe. In a nutshell, localisation helps online financial services providers to grow at scale, reach new markets, and gain ground in previously uncharted territories.
With 75 percent of the world preferring content in languages that are not English, localisation has many tangible gains for financial marketing departments. That being said, localising financial information is a complex process – requiring the highest levels of quality, expertise, and security, while also ensuring compliance with local and global legal standards.
In a client-centric digital world, users have grown accustomed to digital experiences that anticipate their actions and are readily available across platforms and channels. Personalised, prediction-based, hyper-relevant client journeys are now becoming the norm, and while gathering client data is the first important step towards successful personalisation strategies, there are a number of important regulatory issues that marketeers need to be able to navigate.
One of these regulatory concerns became more prevalent in 2018 with the introduction of GDPR (General Data Protection Regulation) privacy rules that sought to give users more control over their data. While consumers have come to expect personalised messaging, they are simultaneously more concerned about their personal privacy. This means that financial marketeers now need to incorporate an ultra-transparent GDPR approach to collecting the information required to deliver these personalised experiences.
Working closely with their compliance departments, marketeers should draft their campaigns and communications in a manner that clearly discloses to the client what data is being collected and how it will be used with their consent. Consent is the key word here as transparent opt-in data collection methods that allow website visitors to authenticate the collection of their data, create a culture of trust between brands and consumers. In turn, businesses establishing trust are more likely to gain the information they seek from current and prospective clients, leading to higher brand value.
Responsible, data-driven growth
In order to make an impact in 2022 and beyond, brands are required to make responsible data-driven decisions, leverage first party insights, and deliver customised experiences. The key to successful personalisation and automation of the client journey is data. Ultimately, more data allows for more data-driven decisions. Recognising an individual's needs at every touch point and delivering a custom experience to best serve those needs is a top-tier marketing strategy that can unlock more potential lifetime value than any hard-sell advertising.
With one of the most powerful applications of data-driven marketing being targeted advertising, collecting useful and high-quality data in a transparent and compliant manner ultimately enables financial marketeers to deliver propositions tailored to the individual, resulting in improved conversion rates. On their part, consumers tend to engage more often and more meaningfully with personalised marketing communications, making the contextualisation of interactions imperative to remaining competitive in today's marketing landscape.
'Data done right' entails being able to effectively identify client profiles, communication channels and what messages to deliver, eliminating a lot of the guesswork from media planning and buying. What is more, targeted advertising can help generate positive feelings towards a brand, as consumers have grown to appreciate well-timed, non-intrusive content, and advertising that aligns with their personal interests and needs.
In short, ethically and strategically using data to deliver relevant client experiences is one of the key defining digital marketing skills that can determine which financial services brands are able to achieve long-term sustainable growth in the future. In an industry that is becoming increasingly competitive and heavily regulated, digital marketeers must be as inventive as the products and services they seek to promote if they wish to stay ahead of the curve. From consumer education and building trust to creating an advertising and communications plan permeated by transparency and compliance, the road to digital marketing success can be as exhilarating as it is challenging. By remaining vigilant of the changes within a rapidly evolving regulatory landscape and being able to quickly adapt to the latest trends in digital marketing, financial marketeers can build a powerful brand image that inspires long-term loyalty and trust.
About the author
With over a decade of experience in the financial services and fintech sector, Drosoula Hadjisavva has held critical leadership roles across several leading fintech/FX and Telecom firms.
As a certified Chartered Marketer with a Bachelor of Science degree in Computer Science and an MBA, Drosoula has a rounded experience in heading global marketing organizations, including high-performance digital marketing, corporate, brand, PR/media, as well as product marketing.
Drosoula currently serves as Chief Marketing Officer at Orbex, a multi-regulated financial services firm based in Cyprus since 2011, having previously held the position of Chief Marketing Officer at BDSwiss.