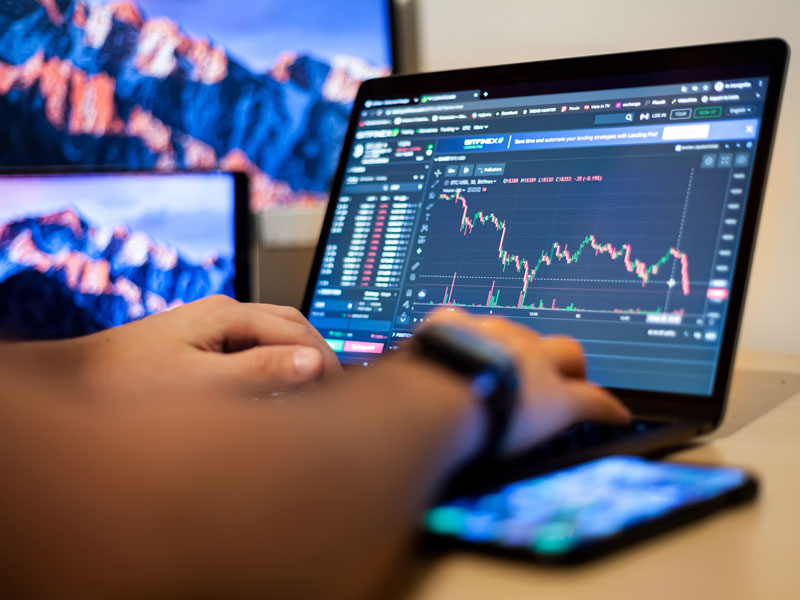 Image credit: Luca Sammarco&nbsp
Author:
Matthew Davis, Head of Product at FirewoodFX
Just as the stock market offers its clients a clear and transparent operation reaching back centuries, the new forex market is similarly unique and full of exciting possibilities. Although it is new, it has still managed to emerge as the largest and the most liquid financial market across the globe. Especially with the advent of internet marketing, real-time forex trading has become a very common concept among brokers and people interested in investing money. Millions of investors have shifted stocks from traditional markets to forex. But how the brokers have convinced them to do so is still a pertinent query.
Almost every broker in recent times aims to provide their customers with a variety of investment options. Customers who are unwilling to trade on their own are the key target market for such brokers. These customers need customised services to address their monetary needs. Brokers have found the best customisable trading robots in Forex which allow these customers to fine tune how trades are executed on their accounts while allowing them to make profit with a hassle-free, hands-off approach.
Another method employed is the utilisation of do-call managed accounts which follow a specific strategy while calculating the risks associated. Below we'll discuss the distinctions between PAMM, and Copy trading systems, and how brokers make them worth a try for investors across the globe. Although there has been a lot of ambiguity associated with the context they are used in, brokers use them widely as the most suitable and futuristic money management options.
So how is Forex PAMM and Copy trading employed for managed investment?
Forex PAMM
PAMM (Percentage Allocation Money Management) is the most suitable and widely accredited method used to carry out the automation and management of your trades and money. The major benefit of PAMM is the distribution of transaction volumes on the basis of the percentage across everyone participating on the platform. The allocations of the transactions are mostly decided and calculated on the basis of the investor's balances or equity.
It is worth mentioning that the entire balance of the investor is replicated on the account of the Broker or the Money manager. This also includes combined balances of all interconnected accounts. This infers that the master doesn't possess any money of his own; as an alternative, the master possesses a virtual balance which is equal to the balances of investment accounts.
As soon as any transaction is carried out from the master account, it is quickly and proportionally divided in all the investor accounts at similar pricing to the master account.
Certain PAMMs are nation equipped with features of displaying the individual transactions on investor trading accounts. However, they take care of the own back office where the trade-based P&L is apportioned. This technique is not particularly appreciated by consumers since they prefer to see all of their transactions being carried out on their trading accounts. A few PAMMs also offer leaderboards for master accounts, which grant the investors a chance to evaluate their performance before promising to avail their services.
One of the most important details to know as an investor is that you cannot trade independently on investor accounts linked to PAMM. The major logic behind this restriction is that it would endanger the percentage allocation on all accounts. Normally, you can delink the investor account from the Master any time you want. However, the transparency of this method is what makes it a bit questionable among investors.
Copy trading
Copy trading, sometimes referred to as Social trading, is the most transparent and flawless method of money management. There are specified platforms which grant traders a chance to incorporate a copy trading solution with the brokerage company of the investor. Alongside that, they offer their personal database of established signal providers, with an assortment of other information for each of them. It is a major advantage in comparison to Forex PAMM since the broker does not need to source steadfast money managers on their own. Furthermore, it's important to highlight that the MT4 and MT5 servers offer their own copy trading service as well. It comes with a substantial number of providers who are reachable through the MQL5 website.
Clients mostly track the signal providers who have a specific presence and following on the social trading platforms. These clients can subscribe to multiple suppliers who work on a single trading account – which is unfeasible for PAMM. Concurrently, clients are permitted to trade on all of these accounts or liquidate positions as provided by the signal providers. In the case of the investor account, the results are not deeply linked with signal providers as the investor manages their own money.
Providers are specifically answerable for the results generated on their own accounts, and granted signals may be utilised and manipulated in many ways by an individual investor and different investors. A few platforms even grant the capital of signal providers' transactions. Most platforms allow the client to directly get in touch with providers by asking queries based on their operations, or they can even start an online discussion with them. Most online platforms take membership and subscription fees to give customers access to signal provider's services.
It is quite apparent that there are multiple alternatives which your brokerage can use in order to offer managed account services. The method which is most suitable for your money management is solely dependent on the trading platform that you are using and your personal preferences from the options available. Due to the intensity of the competition in the market, brokers will have a fair opportunity to get the required solution for you at an affordable price. It will undeniably aid your organisation in getting a competitive edge.