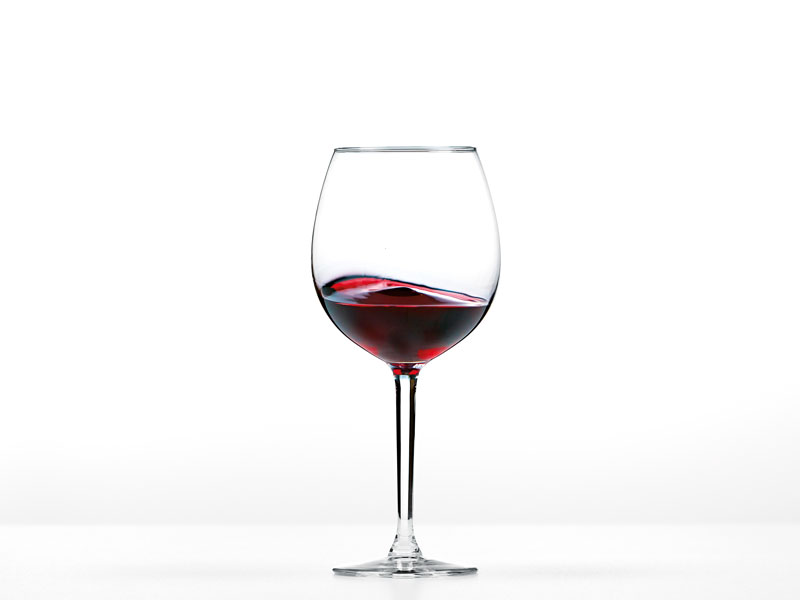 &nbsp
Author:
Caroline Thompson-Hill, Managing Director Europe, Accolade Wines
Wine is a great product and a great business to work in. A drink that people all around the world love, grounded in generations of expertise that plays a vital role in environmental stewardship and sustaining communities. But it's also a business that faces challenges; be it increased regulatory complexity, the cost-of-living crisis, climate change or speed of innovation.
To grow the category, winemakers and distributors need to challenge industry norms – and to do that successfully, they should work with customers to meet the constantly changing tastes and lifestyles of the consumer. It means taking some risks and being prepared to go against convention.
The wine industry has been slow to innovate. Take zero- and low-alcohol. This is a category neither beer nor wine took seriously until recently, and wine offerings in the past haven't exactly done the category any favours. Today, it accounts for 0.6 percent of total wine sales. But that is changing. Zero alcohol wine is showing 28.2 percent year-on-year value growth and is now worth more than £39m in the UK. Non-alcoholic sparkling wine leads the way, having driven category growth, and it accounts for 38 percent of total zero alcohol wine value.
Taste is everything
There is a huge opportunity in zero- and low-alcohol wine, as consumer preferences change. But to deliver that in a market where taste accounts for everything, you need an outstanding product to help persuade customers.
This is where technology can step in and provide the solution. Access to world leading de-alcoholising technology gives market leaders their advantage. These processes operate at a lower temperature versus traditional methods, resulting in a gentler alcohol removal, retaining more of the aroma, body and flavour of the wine. The result is a superior zero alcohol product that does not necessitate additional sugar to compensate, which traditional de-alcoholising techniques use.
Plus, this introduces the potential to offer lower sugar options and achieve a better taste. For example, ranges like Hardy's Zero which utilise this method have reset expectations of what this category can achieve. The rapid improvement in zero- and low-alcohol products in the wine industry is especially welcome given the somewhat erratic approach by government to regulation and trade. Take, for example, the UK duty reforms versus the Free Trade Agreements (FTAs) between the UK, Australian and New Zealand governments.
The wine industry in the UK and Australia were delighted last year when the International Trade Secretary made it clear to UK consumers that Australian wine would be cheaper as a result of FTAs. That was good news for fans of Australian wine. Unfortunately, the UK Government's proposed excise duty reforms will wipe out these benefits, reduce choice, hit UK consumers' pockets and damage Britain's reputation for inward investment.
Export data from Wine Australia suggests the current proposal would add £81m in duty annually to Australian wine sold in the UK (the burden falls on wines that are typically stronger due to growing conditions). This contradicts the government's commitment that the new rules should not materially affect the amount of duty collected.
Without adjustments, the wine industry is rightly concerned about the uncertainty the duty review introduces and the potential to damage both Britain's business-friendly environment and consumer choice.
Fairness and simplification
With consumers already challenged by rising inflation, we hope that a sensible solution can be found. The industry recognises the need for a reformulation of the current system and the goal to promote fairness and simplification. Those in the industry want to work with the government to establish a formula that allows people to enjoy a glass of their favourite wine in moderation, but does not unduly punish the consumer or hamper investment.
Consumers and customers alike expect wine industry leaders to pioneer change and take action. They expect all winemakers and merchants to take responsibility to provide quality and affordable drinks. They also expect them to take action on climate, be it at the vineyards, manufacturing, distribution – or how wine is packaged, or bottled.
Some winemakers are rewriting the rules around traditional wine packaging. For example, Banrock Station's Wise Wolf range uses 94.8 percent recycled content in the hope of inspiring others in the industry to join the journey towards a more circular future.
Every material used needs to be carefully considered, along with evaluating the environmental impact of freight methods, routes, bottle shape, and size. The most responsible brands operating today are taking these measures. Disruptive collaborations in fashion, tech, sport and music are a mainstay. They fuel interest and loyalty, particularly among young adults. Although, not so much in the wine industry. We, as an industry, intend to change that too. Global wine merchants which operate today have been doing so for centuries, but tradition cannot be a reason to impede progress. The wine industry has huge potential, but we also face challenges. To move forward, we need a different mindset, more akin to a 'start-up,' to fully realise it.