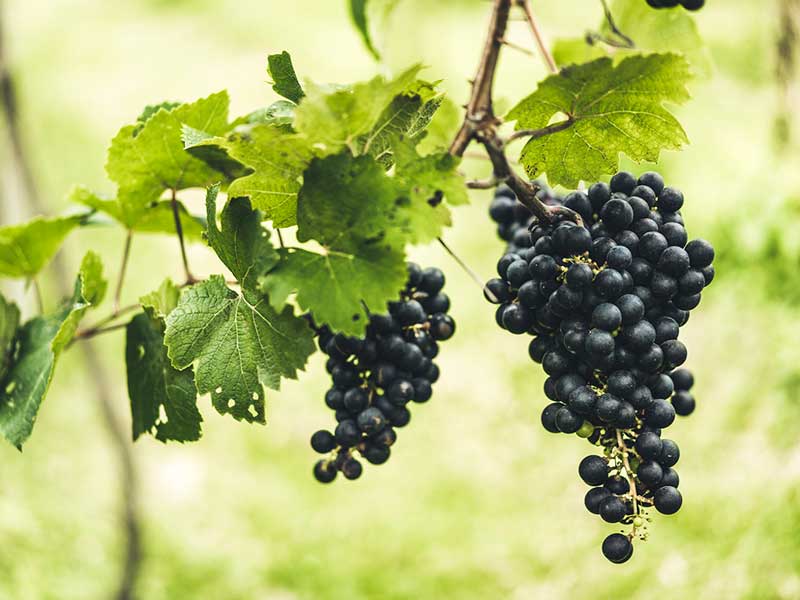 The company endeavours to cultivate the highest-quality local grapes and craft unique wine that showcases Taiwanese terrain and artisanship&nbsp
Author:
Vivian Yang, Operations Manager at Weightstone Vineyard Estate & Winery
April 24, 2018
With a lot of daring and a great deal of passion, Ben Yang created Taiwan's very first fine wine. In December 2009, at Taiwan's Ministry of Agriculture, a test wine from a newly developed white grape variety called Taichung Number Three was presented to Yang, a second-generation agriculturalist. He realised immediately that this wine grape cultivar, which had taken two decades to develop, was special. As he sniffed, his eyes sparkled at the aromatic wonders in the glass.
In winemaking, the approach to sustainability is to instil balance by respecting the soil and staying true to each grape
By the following spring, Yang had planted half a hectare of the cultivar. He knew little about winemaking, but from his 40 years in agriculture, he believed in two things: first, Taiwan's unique soil and climate had successfully grown fruits and vegetables from diverse climate origins and yielded distinctive varieties. Second, a new variety with such uniquely layered and elegant aromas is hard to come by. Yang's instinctive leap of faith marked the inspiration for and beginning of Weightstone Vineyard Estate and Winery.
A fruitful land
A small subtropical island that rises to a sharp 2,500m in elevation, Taiwan's diverse climate zones produce an abundant variety of fruits, vegetables and the world-renowned Oolong tea. Such products are exported globally, and known for their rich flavours and distinctive qualities.
Grape growing using the pergola trellis system was first introduced to the island by the Japanese in the early 1900s. By the 1950s, the Chinese Government targeted wine grapes as a high-value crop that could potentially uplift the agriculture industry. Consequently, it promoted and monopolised winemaking in a state-run effort under the public Tobacco and Liquor Bureau. The bureau was mandated to buy contracted grapes at a premium price per tonnage that surpassed the price of rice, which had been the main cash crop at the time. Farmers flocked to plant wine grapes; at its peak, 5,400 hectares of vineyards were growing from central to northern Taiwan. As each farm had, on average, between just a half and one hectare of land, the wine grape growing efforts of the next four decades involved thousands of Taiwanese farm families, and spawned communal practices that spanned two generations.
Unfortunately, this original exercise in Taiwanese winemaking was ill-conceived and simply did not produce good wine. The government's first mistake was to compensate farmers based on tonnage, which led directly to a narrow focus on quantity rather than quality. To increase yield, farmers embraced vine-stressing practices, harvesting under-ripened grapes with non-existent healthy canopy management. Predictably, the second-rate grapes produced poor-quality wines and the windfalls that the government hoped for never materialised.
In 1996, the bureau stopped subsidising the growers and privatised winemaking. What ensued was an immediate wave of vine-pulling; Taiwan's growers substituted grapes with highly priced crops, such as dragon fruit. Today, a conservative estimate suggests that only 40 hectares of vineyards remain – and these are quickly diminishing. The remaining vineyards, located in Houli and Erlin, are home to hearty 40 to 50-year-old vines of white Golden Muscat and red Black Queen grapes, nurtured by grape-growers who are now in their late 60s.
Keeping the faith
Yang's father was an agriculturist who founded the Sinon Corporation in 1955. He eventually took over the business, motivated by a quest to build a sustainable foundation for Taiwanese agriculture. By the time Yang first tasted wine made from local grapes, he had become a visionary, dedicating his life to improving the quality and conditions of agribusiness in Taiwan. His life-long pursuit of building both local and international appreciation for the beauty of this island eventually led him to the chance encounter with Taichung Number Three in 2009. This single glass of wine sparked Yang's commitment and would eventually lead to an agricultural rebirth and Taiwan's first ever fine wine.
In 2012, Yang found a site overlooking the Puli Valley at the foothill of Taiwan's Central Mountain Range. The 4.6-hectare estate perches on a south-east-facing gentle slope at an elevation of 480m, and sits on what was once the shoreline of an ancient lake. The lake has long disappeared, but has left behind signs of pre-Stone-Age civilisation, including 3,000-year-old fishing weights carved from stone. It is for this reason that the estate and winery were named Weightstone – to honour this unique land and history.
For two years, we studied the mesoclimate, along with the soil texture and composition. The soil type is clay loam, with an abundance of small-to-large-scale limestones that provide ideal natural drainage. The estate enjoys a westward breeze and mountain ranges that protect it from fierce wind gusts.
In November 2015, together with a vineyard development crew of 15 professionals from Napa Valley, work began. We installed subsoil drainage tiles and vertical trellises. As stewards of this land, we also built a 100-year storm drainage system to restore our 430m-long riverbank border and prevent further erosion.
The foundation stone
Yang's next plan of action was to rename Taichung Number Three as Musann Blanc – Mu for its Muscat parentage, and sa¯n meaning 'three' in Chinese. Musann Blanc – with its unique origin and distinctive layered aromas of tropical fruits, herbs and spices – is, in effect, the foundation upon which Weightstone was founded.
The initial prospect of grape growing and winemaking seemed dismal at first. For one, there were few local experts, nor industry insiders to help with cost. Second, like everywhere in the world, skilled farm labour in Taiwan was fast disappearing and practically non-existent in specialised viticulture. Third, the market had been trained to drink imported wines; the decades-long project in government-subsidised poor-quality wine had even turned Taiwanese people against Taiwanese wine.
Yang simply ignored the obvious and zeroed in on the precious possibilities instead. He set out to cultivate the highest-quality local grapes and craft unique wine that would showcase Taiwanese terrain and artisanship. He was adamant about growing the grapes himself, incorporating quality viticulture practices and sharing his knowledge with local growers. In the years that followed, Yang set up long-term partnerships with remaining growers, one plot at a time, who eventually stopped pulling their vines and instead joined him in rebuilding Taiwan's grape-growing community.
Yang believed in developing the next generation of experts to carry on his work. To this end, he assembled a team of young Taiwanese agronomists and winemakers, supported by consultants from Napa Valley, all of whom were motivated by Yang's vision. For the first year, the team searched for and found two local growers – Ms Chang in Houli and Mr Tu in Erlin – who had the courage to adopt new practices. At first, they were somewhat apprehensive, but knew they had to either embrace change or give up the business of grape growing, as the few remaining wineries that purchased their grapes were offering them less and less each year.
In pursuit of perfection
In both viticulture and winemaking, the approach to sustainability is to instil balance by respecting the soil and staying true to each grape. Every vineyard is unique, so the team carefully studied the soil, mesoclimate and individual vines at Weightstone estate. They pruned each vine to find a good growth-to-yield balance, and became focused on providing adequate sunlight and airflow so that each cluster could ripen to its fullest potential.
The team believes that vines are like people, and will live long, healthy lives if provided with balance, care and love. For example, in the sweltering heat of the summer season, picking is only carried out at night. Each cluster is picked and sorted by hand in the vineyard, and then transported in refrigerated trucks to the winery at sunrise. At this point, each cluster receives a final hand selection and goes through a gentle press.
For the first vintage in 2014, Weightstone produced three wines: Musann Blanc white wine, Blanc de Blancs sparkling wine and Gris de Noirs rosé sparkling wine. Musann Blanc is a dry, aromatic white wine made of 100 percent estate-grown Musann Blanc grapes. Around 2,000 bottles were produced in the still wine style, to allow purity in the expressive and layered tropical aromas. Following the same method, two sparkling wines were also born: Golden Muscat and Black Queen both have fruity aromas of pineapple, guava and plum, while retaining high acidity at harvest. A sparkling wine using the traditional method captures the purity of these characteristics, while obtaining quality and refined effervescence. Each product was fermented in the bottle, aged sur latte, riddled and disgorged by hand. Approximately 1,000 bottles were handcrafted for each wine.
Weightstone launched its first release in December 2016 in Taiwan, and was moved by the supportive feedback from wine critics, sommeliers, chefs and enthusiasts for local ingredients. Its wines are now offered at upscale restaurants, hotels and speciality wine shops in Taipei and other major cities in Taiwan.
Beyond the grapes and wine, Yang held dear the conscientious energy, human affection and collaborative process involved in winemaking. He believed that every sip carries the spirituality of a distinct place, time and the caring souls that created the wine. Perhaps, when all the wines have been made and drunk, these impalpable existences are what shall remain true to the land and people of Taiwan.
As his daughter, I now lead the team at Weightstone, helping make wines that transcend the physical and reach an inner place of gratitude for all that nature has given us to savour, experience and learn.