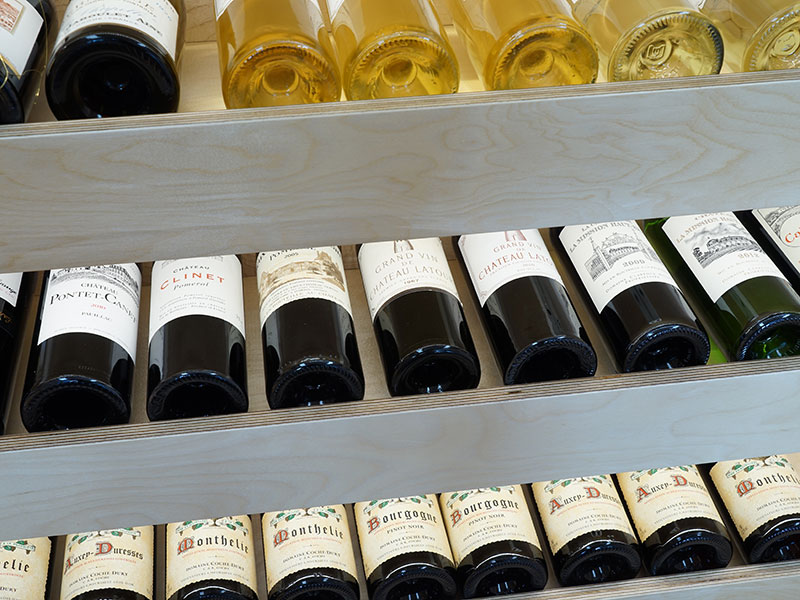 Wine is one of the most stable investments to opt for; even more stable with specialist advice&nbsp
Following the 2008 financial crisis, investors have become much more cautious about their activities – even more so as a result of the market volatility and record low interest rates for the last decade. This unpredictability has led to an enhanced demand for diversified investments, including passion assets. This term describes physical commodities that the investor gains pleasure from owning – cars, coins, antiques and fine wines – and that prove stable in all types of economic conditions.
Real estate consultancy Knight Frank found that 68 percent of respondents to its annual Attitudes Survey, published in its Wealth Report 2018, said their high-net-worth clients had become more interested in these sorts of investments. In its 2017 Luxury Investment Index, Knight Frank also discovered that of the 10 luxury investments it tracked, eight had increased in value over a 10-year period. In the decade from Q4 2007 to Q4 2017, fine wine experienced a 192 percent growth.
In the decade from Q4 2007 to Q4 2017, fine wine experienced a 192 percent growth
One of the main benefits of investing in wine is that it has huge consumer and collector demand. Global alcohol consumption is estimated to have grown by 0.1 percent in 2017, which equates to 3.5 million nine-litre cases, according to market researcher IWSR. In comparison, global wine production has dropped to a historic low, with the International Organisation of Vine and Wine confirming that production is at the lowest level since 1957 as a result of poor weather conditions across the EU. In investment terms, this means wine has become more attractive as a commodity based on the supply vs demand economic laws.
Historically, wine has performed well in pure investment returns and has the benefit of being a tax-free asset. There are numerous ways to invest in wine, whether through a winery, physical wine, a wine fund or publicly traded stocks and shares. As these areas can be tough to navigate, one of the main methods investors can enhance their knowledge is through the use of an investment specialist.
Cult Wines is an award-winning global leader in fine wine investment and collection management services. The company has featured in The Sunday Times' Fast Track 100 in three of the last four years and won the prestigious Queen's Award for Enterprise: International Trade in 2017. Cult Wines prides itself on openness and transparency and has a huge amount of experience and data at its disposal to help investors succeed in the wine market. This is borne out by the strength of its average portfolio returns, which have consistently outperformed the industry benchmark.
The company has grown dramatically from a start-up in 2007. In addition to its headquarters in London, it has offices in Hong Kong and Singapore. Its website caters to a global audience, offering a comprehensive overview of the company's services as well as an introduction to the world of fine wine investment; providing a wealth of tools to kick-start the investment process, including a fine wine directory, a guide to wine investment, videos and events.
Speaking about the importance of its service, Tom Gearing, Managing Director at Cult Wines, said:
"High levels of customer service are crucial for any successful firm, but we strive to go one step further, as what we offer is bespoke to each and every client. We see the relationship with our customers as one that is defined by this personal approach, delivered by our Portfolio Managers – who maintain each client relationship from inception and for the whole duration, typically over many years. In turn we offer comprehensive services to help people invest in the best wine, such as sourcing, logistics, storage, analysis, reporting, technology and accounting. We constantly seek to improve what we do on a daily basis and pride ourselves on our attention to detail."
To discover more about the service, go to wineinvestment.com or read the Cult Wines Fine Wine Investment Guide here.