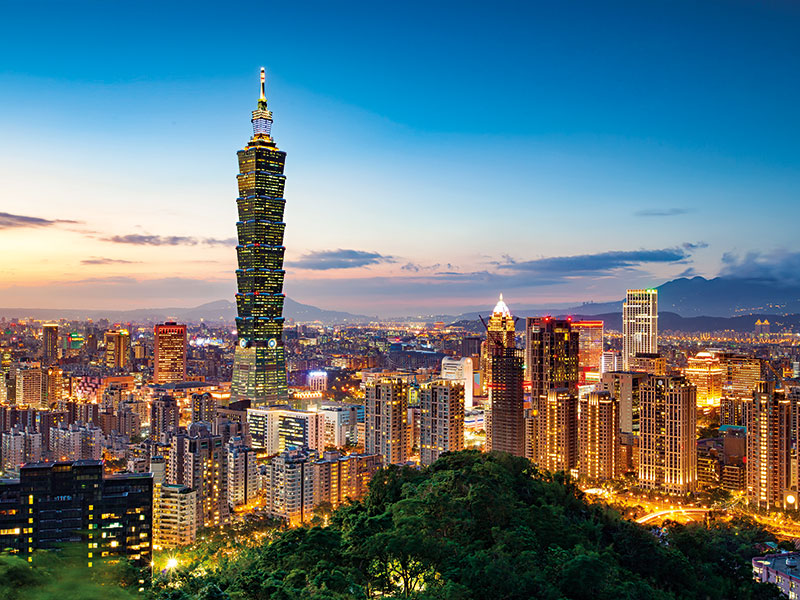 Taipei, Taiwan. Fubon Life has long been concerned by the impact and potential risks brought about by Taiwan's ageing society&nbsp
Author:
Fubon Life Insurance
In an influential article for Harvard Business Review, management guru Professor Michael Porter suggested that if companies could pursue financial success in a way that created social benefits, they would produce shared value. With more companies committing their resources to issues of social responsibility, we must question just how effective corporate social responsibility (CSR) ventures are proving.
In 2009, the UK Cabinet Office released its Guide to Social Return on Investment (SROI), which analysed public welfare funding, measuring how much social return could be generated per monetary unit of social investment. The guide has become an important reference material for assessing the performance of international social efforts.
The concept of SROI is similar to the more traditional analyses of return on investment that are used to evaluate a company's financial statements. Crucially, however, SROI is expanded to include the impact of investment into CSR ventures. By analysing these figures in detail, companies will better understand their social impact, allowing them to improve the implementation of CSR projects.
By supporting local communities and promoting financial services, Fubon Life continually works for the common good. The introduction of an SROI evaluation mechanism has shown that our social efforts are having a significant impact. In fact, for every Taiwanese dollar we spend on social initiatives, the value created is worth 11.61 times as much. That sort of return on investment is rarely seen in the corporate world.
By supporting local communities and promoting financial services, Fubon Life continually works for the common good
Let the numbers talk
Porter's influence on executives and companies is substantial. He argues that businesses should identify resources that are limited and channel them into activities that take both corporate profits and social values into account. This ensures companies and wider society can pursue sustainable development.
Business management cannot be separated from social change. Therefore, while maximising shareholder value, it is necessary to take into account the interests of other stakeholders. For example, luxury group Kering, which owns brands such as Gucci and Bottega Veneta, has started considering social impact at every stage of its decision-making process. This led it to develop its own tool for measuring and quantifying its environmental impact.
Kering is just one of many major international companies that have started performing SROI analysis to quantify intangible social benefits. Take Australia's Macquarie Group, which has launched a food distribution initiative. Instead of sending goods directly to subscribers, they designed a community distribution system to replace direct delivery. As a result, social value has increased by 65 percent in two years: for every $1 of investment, a social value of $2.75 is created.
According to the Social Value International conference hosted by the Social Impact Institute of Taiwan, Taiwan has the most SROI certifications in Asia. Fubon Life was the first insurer in Taiwan to conduct an SROI assessment in conjunction with its insurance business: this was conducted on behalf of Fubon Life by KPMG's sustainability arm. Through interviews and questionnaires, the assessment looked at the impact Fubon Life's social programmes have on local stakeholders. The result was used to produce a SROI report for local financial services.
Fubon Life's implementation of SROI methodologies has ensured that the value generated by corporate social efforts is no longer intangible. We use SROI to indicate whether the investment of resources is really helping our various stakeholders. It will continue to be one of the key driving forces behind Fubon Life's sustainable development initiatives.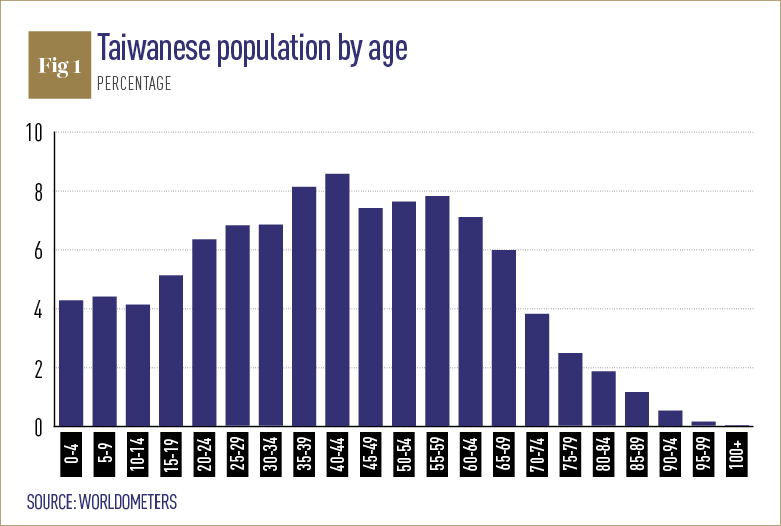 Community spirit
Fubon Life has continued to develop its environmental, social and governance (ESG) policies in recent years. As well as promoting local financial services, we encourage our employees to engage with local communities to demonstrate the collaborative spirit that lies at the heart of the insurance sector.
We have called on 30,000 tied agents – individuals that represent a single insurer – from more than 500 agencies around Taiwan to help each other become good neighbours in their local community. Fubon Life urges tied agents to return to their hometowns to start their own businesses. This will enhance local employment opportunities, provide more convenient and diversified financial product service channels, and reduce the gap between urban and rural insurance resources.
The feedback from tied agents has been overwhelmingly positive. One respondent commented on how "the benign atmosphere and cohesion of the work environment successfully improved colleagues' interpersonal relationships, sense of achievement, and the feeling of self-realisation". Another commented: "The SROI efforts have contributed to better family relationships and a growing sense of happiness for those agents going back to their hometown to develop their business."
Fubon Life has long been concerned by the impact and potential risks brought about by Taiwan's ageing society (see Fig 1). As such, the company is taking steps to tackle issues such as loneliness and dementia. One way it has achieved results is through its Kaohsiung Kaoguei sales agency. The agency provides support to a nursing home for the elderly in Qingyuan.
As global business owners pay more attention to CSR, it is important that organisations consider how to pursue a common good for all stakeholders
A spokesperson from the nursing home noted: "The charity efforts of Fubon Life's tied agents are akin to helping older generations open a window. Through Fubon Life's participation and the exertion of their local influence, they have helped social welfare organisations to get more outside attention and resources." Agents pay regular visits to the nursing home, providing vital support to residents and improving their own job satisfaction.
Getting results
Through SROI evaluation, the connection between the investment made and the value created is quantified, allowing businesses to make positive developments as efficiently as possible. Fubon Life has been paying attention to the major issues in Taiwan's society for a long time. We not only focus on elderly care, but also how we can help younger generations by encouraging them to support elderly people in a way that is mutually beneficial. Consequently, Fubon Life was recognised at last year's Taiwan Corporate Sustainability Awards. The team has demonstrated a devotion to public welfare, so it is no surprise that our results have been recognised in this way.
The life insurance sector understands the value of people. With the goal of creating a better society, Fubon Life continues to develop its expertise and provide people with friendly and reliable services. The company plans to incorporate the results of our SROI assessments into its performance management processes.
Fubon Life is among the top three life insurance firms in Taiwan by market share, and socially beneficial initiatives have long been part of our success. In 2018, for example, we pioneered Taiwan's first diabetes-related risk insurance policy, incentivising clients to control their blood sugar levels. Our investment policies are also fully in line with our ESG values and all divisions within the company have signed up to our stewardship principles to ensure they adhere to our corporate governance guidelines.
As global business owners pay more attention to CSR, it is important that organisations consider how to pursue a common good for all stakeholders, including employees, industries and consumers. Analysing SROI means companies can be sure their social initiatives are having a true impact. Instead of vague notions and perceived benefits, solid metrics can be used. Companies can assess their ESG and CSR policies with the same degree of certainty as they would their financial results.