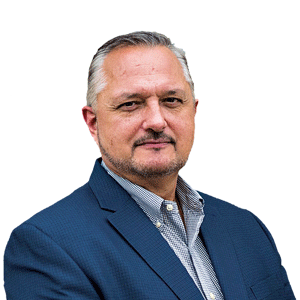 Author:
Patrick Stakenas, Gartner CEO advisor and senior research director
January 21, 2021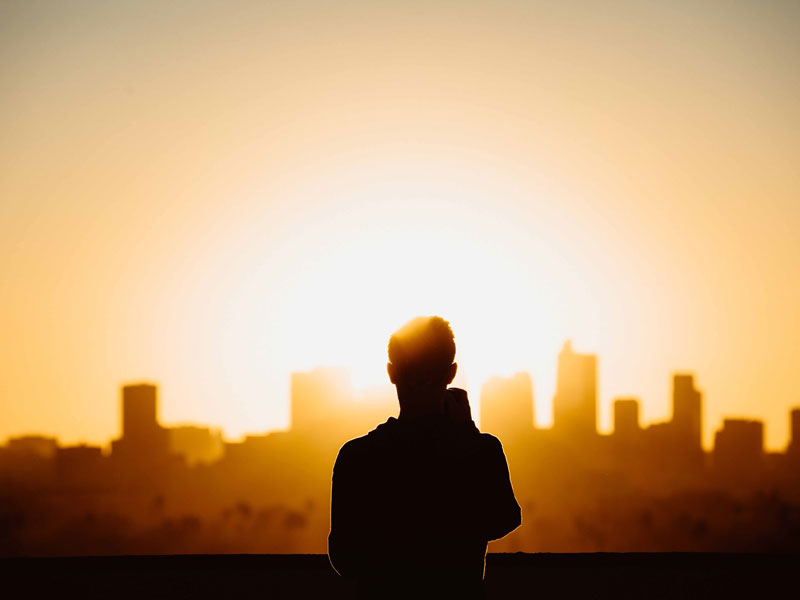 The world has its fair share of superstar CEOs – almost mythological beings that seem to have endless reserves of focus, discipline, and energy. Identified by just a last name, Gates, Jobs, Bezos, Zuckerberg and Musk have achieved celebrity statuses rivalling that of sporting legends, musical stars and Hollywood actors. Should today's start-up founders emulate these anomalies, or will the very attempt sabotage their prospects of success in the post-pandemic world?
While the wealth these individuals have amassed off the back of the digital age is nothing to scoff at, it's not the money that turns them in to god-like beings. What sets them apart is their capacity to single-handedly alter the future and inspire the world through their unique (and often branded) vision for it. The people flock to label them as visionaries, and rightly so, but once an up-and-coming start-up founder is hooked, however, hallucinations can begin to take hold.
The bright light of admiration creates a silhouette of big tech's superstars and the outside world fills in the details with their own imagination, exaggeration if found in both the positive and the negative. We begin to agree that without them the ship will sink and only with them do the winds blow in a favourable direction. The members of this crowd include start-up founders and if they accept the exaggerations as gospel, they will set themselves on a journey their start-up is unlikely to endure.
Delegating duties
Budding start-up founders and potential world-changers don't see the infrastructure these titans stand on or the equally praiseworthy teams around them. As such, the suggestion of recruiting a co-founder or co-equal is as close to an offensive comment as asking them to delegate a task not worthy of their time. Interestingly, according to a recent Gartner CEO survey, the habit of delegating does not appear to improve with experience; similar proportions of first-time CEOs (33 percent) and serial CEOs (35 percent) were wary about deputising key functions.
COVID has forced the illusioned start-up CEO to face the reality of their situation. Government officials are seen relying heavily on their specialist advisors to make decisions and multinational CEOs are watched as they turn to their boards for strategic discussions and consensus. Scarred, battered and bruised, some start-up CEOs are emerging from the lockdown wise of their errors and willing to change – and this is how they should do it.
To survive the next three years of economic turmoil, CEOs need to show a strong mentality shift in what it means to succeed in business. It has always been about getting to where you want to be as fast as possible, and that's not wrong – we just need to remember there is no rule forcing you to go it alone and you don't get extra points if you do.
Trust the team you've hired to run the company for you. Create a retreat for yourself, as much as we are all sick of it, take a pause. Step back from your business for a minute and disconnect from the daily grind and tasks of start-up life, you'll quickly learn your anxiety is misplaced. By delegating your most activities, you show the team around you that you believe in their abilities and value their contribution to the start-up – without them the ship will sink, not you.
Honest conversations
When you return only take the tasks that truly require you to do them and help the business jostle its way up in the world. In the CEO survey mentioned above, nearly half of respondents (44 percent) admitted they were not giving the required attention to all their mission-critical priorities. By having a deep honest conversation with your team, you'll find they want to take things off your plate. For each task there's likely a person on your team more talented than you happy to do it – executives want to be valuable to their CEO as this is one of working life's most fulfilling accomplishments.
Advisory boards are found in many businesses, but their existence and utilisation are extremely important and very often underutilized in start-ups where they can have a critical impact; especially in the post-pandemic world.
For the start-up CEO today, there is nothing more valuable than the mentorship from veterans who worked through the prolonged recession of 2008–2013. We're set to experience similar turmoil and leveraging access to the insight needed to keep a business productive during the recession will be the difference between life and death.
A company I founded and was Chairman and CEO for, ForceLogix Technologies Inc, made a successful IPO in 2009, and I couldn't have done it so well without the guidance from my board of advisors, which ultimately became my board of directors.
Long-term success
There are many things you need to get to make sure your advisory board sets you up for long-term success and survival. Establish the goal of the board before you appoint the advisors to join it, set their focus in stone and make it clear why they were brought in.
A second task to accomplish before appointing your members is to identify the blind spots and weaknesses of your business processes and earmark them to be discussed with the board in your first meetings – this way you can engage your advisors from day one and have their contributions make an impact early on.
None of us are a scalable asset, despite what Silicon Valley's celebrities might appear to accomplish.
As a start-up CEO, a life where you have a second layer of management currently sounds like a dream land of milk and honey, but it's not too far away for those that succeed in the next 18–24 months. It'll still be stressful, it'll still be hard, and 24 hours in a day still won't be enough but now you're the chief executive officer instead of the chief everything officer.
Main photo taken by Nathan Dumlao on Unsplash