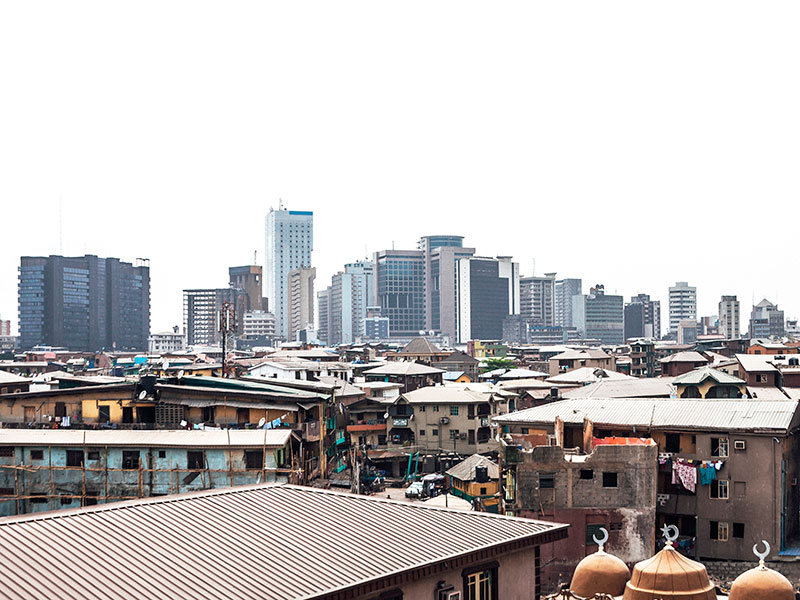 Lagos, Nigeria. As well as issuing a corporate green bond, Access Bank has partnered with Nigerian social enterprise SMEFunds to create the Green Social Entrepreneurship Programme&nbsp
Interview with:
Omobolanle Victor-Laniyan, Head of Sustainability, Access Bank
With a population of about 7.8 billion people, the world faces increasingly severe challenges, from rising temperatures and water scarcity to inadequate healthcare and poverty. Given the scale of these issues, it is imperative that organisations find ways to offer long-term, innovative and cost-effective solutions.
Access Bank is among a growing number of companies determined to make sustainability their priority. Long before major financial institutions in Nigeria began to incorporate sustainability into their business strategies, Access Bank had an existing framework that embedded sustainability into the fabric of its business operations. World Finance spoke with Omobolanle Victor-Laniyan, Head of Sustainability at Access Bank, about recent strides the company has made towards promoting sustainable growth.
What sustainable initiatives has Access Bank promoted in recent times?
In March 2019, Access Bank announced the issuance of an NGN 15bn ($41m) corporate green bond, the first of its kind in Africa. This green bond benefitted from the support of the Nigerian Green Bond Development Programme and is certified by the Climate Bonds Initiative. The bond was designed to help investors meet their environmentally friendly investment objectives, and should also allow the bank's customers to realise the growth opportunities of developing a low-carbon economy.
If operations are carried out in a sustainable manner, businesses will afford themselves longevity
As well as issuing this bond, Access Bank has partnered with Nigerian social enterprise SMEFunds to create the Green Social Entrepreneurship Programme. Through the programme, entrepreneurs provide households with clean cookstove technology to replace existing cooking equipment, which often poses risks to human health and the environment. The new technology converts waste-based biomass into biofuel. In 2019, we estimate that 154 entrepreneurs were empowered by the programme, 510 households reached and 1,200 lives improved.
In addition, Access Bank runs an employee volunteering scheme, through which our employees gain the opportunity to take an active role in improving their local community. Our employees harness their ideas, skills and resources to address social, environmental and economic issues while gaining a sense of personal fulfilment. Employees have volunteered for a total of three million hours in more than 320 community initiatives since 2015. During this period, participation in the initiative has remained strong, at 100 percent.
How has Access Bank ensured digital disruption leads to better services for its customers?
It's no secret that disruptive innovation is transforming Africa's economic potential in ways unimagined only five years ago. Innovation often leads to the creation of new markets and unprecedented choice for consumers, making space for businesses to develop products and services that complement existing ones. The African banking landscape is experiencing a positive change in the retail banking market, increasing the availability of digital loan products to serve the needs of an expanding customer base.
As one of Nigeria's foremost banks, Access Bank has launched a strategic initiative aimed at promoting access to finance in Africa and also globally. The campaign began by leveraging technology to offer consumers new products. For example, we formed a partnership with payment platform Remita, which has supplied payday loans to more than two million customers. The product is available through the bank's USSD code, online, via ATMs, the Access Mobile app, WhatsApp Banking and QuickBucks, the bank's instant loan disbursal app. Within a year of launching the initiative, Access Bank disbursed over NGN 30bn ($83.1m) through 1.5 million loan requests. The bank disburses an average of NGN 200m ($554,000) a day to 4,600 customers.
On the QuickBucks app, users have access to payday loans, salary advances, small-ticket personal loans and device financing. Beyond the app, consumers can access home loans, vehicle financing, maternal health service support, school fee advances, auto loans and creative sector loans.
What impact has Access Bank had on the broader African banking landscape?
In 2013, Access Bank initiated and led the development of the Nigerian Sustainable Banking Principles (NSBPs), a set of nine principles adopted by the Nigerian banking industry to embed sustainability into its business practices. Access Bank serves as chair of the NSBP steering committee, providing workshops to help champions of sustainability in the industry to effectively implement the nine principles.
As a result of its unwavering commitment to sustainable development, the bank continues to provide support for the development of both industry and country-specific principles to ensure that the private sector plays its part. In 2018, Access Bank signed up to the Principles for Responsible Banking, as part of the UN Environment Programme Finance Initiative. The principles were designed to redefine the purpose and business model of the banking sector in line with the UN Sustainable Development Goals and the Paris Agreement.
Access Bank served as Africa's lead throughout this process, engaging other banks across the continent as part of the consultation process. The principles were launched in September 2019 during the annual UN General Assembly in New York. As a result of Access Bank's efforts, five Nigerian banks joined 130 other global banks as founding signatories of the principles.
How has Access Bank grown and developed over the past decade?
Access Bank has produced an expansion plan that will help us reach underserved markets locally and globally. In the past decade, we have expanded our network in Nigeria to more than 640 branches. We have subsidiaries spanning three continents and 14 countries, with representative offices in China, Lebanon, India and the UAE, serving roughly 45 million customers.
In 2011, Access Bank acquired Intercontinental Bank, making it Nigeria's third-largest bank by assets at the time. Building on this, as part of a five-year strategic plan targeted at cross-continental expansion, Access Bank completed a merger with Diamond Bank in 2019. The merger combined Diamond Bank's strong retail and digital banking services with Access Bank's expertise in corporate banking, producing a financial powerhouse in the country. As a result, Access Bank is now Nigeria's largest bank by assets and customer base, as well as Africa's largest retail bank.
Increased access to data has opened the floodgates to quasi-banking start-ups that are building mobile apps with offerings above and beyond essential banking services
In the coming years, the bank is aiming to expand into more countries by way of subsidiaries, representative offices and partnerships. With a strong focus on supporting the growth and development of host communities, Access Bank remains committed to delivering exceptional value to all stakeholders.
To what extent should banks view sustainability as an opportunity, not only in terms of environmental impact, but also profit?
Banks ought to embed sustainable principles into their business and non-business operations. These operations include activities relating to external interactions with their clients and the types of projects they fund.
The milestones reached by Access Bank demonstrate that lenders can enjoy a number of benefits by leveraging sustainability in their corporate strategy and operations. These benefits include improving the company's reputation, enhancing investor confidence and, ultimately, boosting profitability. As a result of these benefits, banks are increasingly seeking ways to improve their sustainability. They are motivated to do so not just because this will help them manage environmental and social risks, but because it helps to set them apart from competitors.
Given the important role banks play in the value chain of critical sectors such as agriculture, energy and trade, they must closely study sustainable business models, rethink old strategies and tap into the immense opportunities that sustainable practices offer them. If operations are carried out in a sustainable manner, businesses will afford themselves longevity, all while benefitting local communities and other stakeholders.
What will be the next wave of disruption to hit the African banking sector?
Africa is still behind Europe, the Americas and Asia in terms of development in the banking sector. Banks in Africa are starting to automate manual processes, resulting in a noticeable increase in the number of innovative digital channels available to customers.
As Access Bank continues to improve its digital offering, it has seen a shift in the customer-banker relationship. Previously, customers only used banks for saving their money. Today, they demand a broader and more personalised range of financial services.
Increased access to data has opened the floodgates to quasi-banking start-ups that are building mobile apps with offerings above and beyond essential banking services, such as direct investments and real-time group savings. This disruptive wave of open-banking products is challenging the customer's relationship with traditional financial institutions. Access Bank does not view this as a threat: rather, the bank keenly observes the huge possibilities that lie within the tech industry. It is well equipped to evolve in line with changes in the sector.