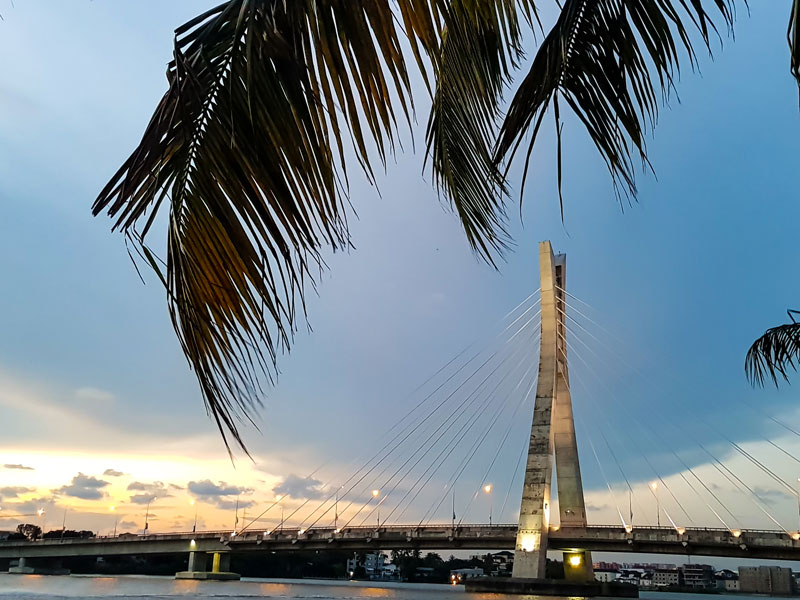 Lagos, Nigeria&nbsp
Author:
Herbert Wigwe, Chief Executive Officer, Access Bank
Since 2002, Access Bank has fully transformed from the lesser-known institution it was, then ranked 65th among 89 banks operating in the country, into a world-class African financial institution. Today, it is one of the three largest banks in Nigeria (in terms of assets, loans, deposits and branch networks), leading the way in at least three of these categories. This feat is due to a robust, long-term approach to client solutions.
Access Bank has leveraged its strength and success in the corporate, personal and business banking platforms after the acquisition of Nigeria's Intercontinental Bank in 2012 and Diamond Bank in 2019. As part of its growth strategy, Access Bank focuses on mainstreaming sustainable business practices into its operations and strives to deliver sustainable economic growth that is profitable, environmentally responsible, and socially relevant. Through Access Bank, some of the biggest companies in Africa across construction, telecommunications, energy, oil, and gas sectors have recorded significant progress.
To take advantage of the African Continental Free Trade Area agreement (AfCFTA), Access Bank plans to establish its presence in 22 African countries. This will also enable the bank to diversify its earnings and take advantage of growth opportunities in Africa. The string of expansion efforts has commenced across Africa, including Cameroon (operating licence), Kenya (Transnational Bank), Zambia (Cavmont Bank), Botswana (BancABC Botswana), and most recently, South Africa (Grobank Limited).
Banks play a role in transforming their local and regional economies, ultimately making them inclusive, green, digital and sustainable
World Finance spoke to Herbert Wigwe, the CEO at Access Bank, "Our strategic actions in the past 12 months evidenced a strong focus on retail banking and financial inclusion, an African expansion strategy and a drive for scale and its economic benefits. We know there is a significant gap in achieving our vision to be the world's most respected African bank. As such, we are very focused on closing this gap through strategic and disciplined expansion of our African footprint, leveraging robust technology platforms and exceptional customer service delivery."
"Our geographical diversity is a core element of our business model, providing opportunities for growth in different economies and enhancing resilience. We have acquired the exceptional capacity to successfully execute mergers and acquisitions with speed and efficiency at minimal risk while delivering value to shareholders. The series of mergers and acquisitions we have undertaken since 2005 all bear testimony to this and have all been value accretive," Wigwe said.
Global payment gateway
Africa has enormous potential with increased opportunities for an African bank such as Access Bank, which is well run, understands compliance, supports trade and has the appropriate technological infrastructure to support payments and remittances without taking incremental risks. The bank focuses on serving as an aggregator in Africa to build a global payment gateway, provide trade finance support and correspondent banking in key markets across the continent.
The retail franchise has also grown over time, contributing almost double to the franchise in four years on the back of a strong focus on consumer lending, payments, remittance, customer acquisition, and digitisation. This is demonstrated in the bank's position as the largest issuer of Visa cards in Africa and the largest disburser of consumer loans in Nigeria. Access Bank's retail banking aspiration is for one in every two Nigerians to bank with them by 2022. In 2020, it ranked number one in retail banking income in Nigeria with over N56.1bn ($136m) in fee income from its digital banking platforms and alternative channels. This performance is in keeping with its aspiration to be the number one retail bank by customer base and revenue.
Access Bank recently disclosed a plan to transition into a holding company (HoldCo) structure and has received the 'approval-in-principle' from the Central Bank of Nigeria for the restructuring. The HoldCo will consist of subsidiaries in the consumer lending market, the electronic payments industry, and the retail insurance market.
Upon completion of this process, the Access Bank Group will consist of African and international subsidiaries, while the payments subsidiary will leverage the assets of Access Bank. The resilience of Access Bank is reflected in its exceptional growth over the years. This is particularly evident in the bank's financial performance in 2020 with significant increases in revenue and profitability, despite the challenges posed by the economic crisis triggered by the COVID-19 pandemic.
In the past decade, the bank has grown tremendously not only in its financial performance, but also in its social and environmental prowess. The effectiveness of the bank's strategy to be the world's most respected African bank, and indeed, Africa's gateway to the world, is deeply rooted in its commitment to sustainability.
Sustainability credibility
In 2020, Access Bank continued to lead numerous efforts that propel both its sustainability targets and its African gateway strategic drive. The bank was granted a sustainability certification by the European Organisation for Sustainable Development (EOSD), under its Sustainability Standards and Certification Initiative (SSCI), on September 30, 2020, at the World Development Finance Forum (WDDF) in Karlsruhe.
It came as no surprise that Access Bank was the first commercial bank in Africa to achieve this. This certification is a reaffirmation of strong sustainability leadership and it is worth noting that only globally reputable financial institutions are pre-qualified for the SSCI certification program, and they are required to have a demonstrable commitment to sustainability. Access Bank signed up to SSCI in July 2018 as one of the carefully selected financial institutions to pioneer the implementation of the standards.
The institutions involved in the co-creation of the standards represented a broad spectrum of stakeholders in the financial services industry. Over the next 18 months from July 2018, the council met regularly to review the draft sustainability standards, and watch presentations from the applicant financial institutions about their implementation milestones and challenges, and provide feedback.
There are core principles that underpin these sustainability standards. The standards help banks play a role in transforming their local and regional economies, ultimately making them inclusive, green, digital and sustainable. Furthermore, the banks are to pursue profit alongside social responsibility and environmental protection.
The EOSD was also very useful in providing technical guidance to the banks between the in-person meetings before the pandemic hit in Q1 2020. Access Bank was also appointed as a member of the International Council for SSCI and contributed to the all-encompassing framework for holistic sustainability integration, the broad purpose of which is to drive innovation in the organisational culture of financial institutions.
In a congratulatory message, the EOSD affirmed that Access Bank "fulfilled the criteria of the first-ever holistic, robust, and locally-sensitive set of standards to make value-driven financial institutions more resilient and profitable. Financial institutions play crucial roles in implementing national development plans, the UN Sustainable Development Goals and protecting the natural environment in which they operate."
Wigwe commented on the certification, saying, "Access Bank's sustainability approach is driven by a desire to impact lives positively now and in the future. We are committed to ensuring community wellbeing and prosperity while fostering sustainable economies across Africa."
Guiding role
Presenting to the diverse audience attending the WDFF before the ceremony for the SSCI certification, Omobolanle Victor-Laniyan, Access Bank's Head of Sustainability, provided the highlights of the sustainability journey of Access Bank. This included the launch of the Access Bank sustainability strategy 13 years ago and its guiding role in creating the Nigerian Sustainable Banking Principles (NSBP), now a regulatory instrument of the Central Bank of Nigeria (CBN).
Access Bank is also an early adopter or co-creator of many international initiatives for sustainable banking, including the Equator Principles, GRI reporting, UN Global Compact, UN Principles for Responsible Investment, and UN Principles for Responsible Banking. The commitment and performance of Access Bank on sustainability have been reaffirmed unquestionably by its receipt of the Central Bank of Nigeria's Most Sustainable Bank of the Year Award three years in a row since its inaugural edition in 2017.
Now, more than ever before, global finance inexorably steers towards sustainable finance. The SSCI is a practical tool for transforming banks in terms of organisational purpose and setting measurable high impact goals, which drive institutional governance, culture, and business models. It assists the support of institutional sustainability despite the constant evolution of the financial ecosystem. The Nigerian banking industry sees financial technology firms competing with the incumbent, traditional banks. Hence, all banks must embrace holistic sustainability to thrive in the current climate by renewing their social licence to operate and consider the overall wellbeing of the planet.
As a sustainability-certified organisation under the SSCI programme, Access Bank can uncover and harness new income streams and thrive for the long term in an ever-changing world. Access Bank pledges that it will continue to significantly manage its footprint and propel its customers and stakeholders towards a more sustainable path aligned with the UN Sustainable Development Goals (SDGs) and other global sustainability standards.