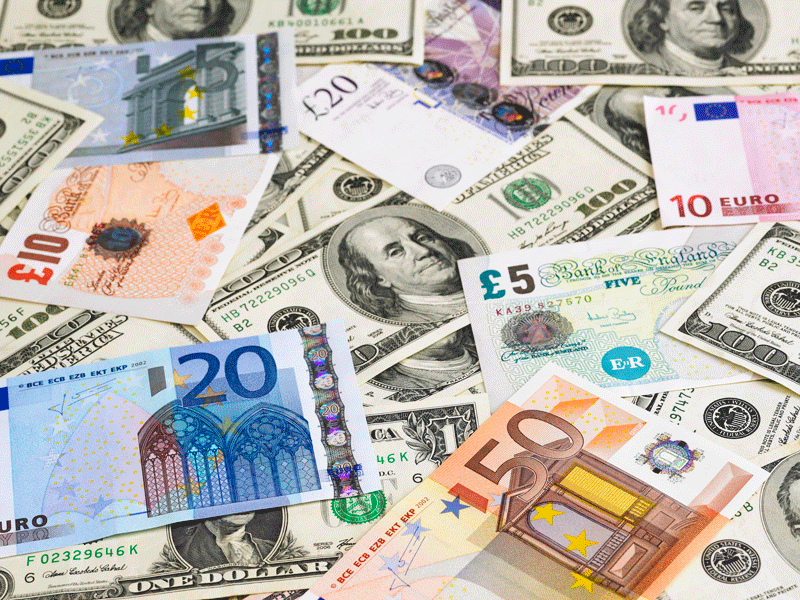 This case is the latest in a long line of international litigation focusing on the calculated rigging of the foreign exchange currency market&nbsp
A group of institutional investors, which includes BlackRock and Allianz, has sued 16 major banks in US district court for allegedly rigging Forex currency markets.
The banks stand accused of violating US antitrust laws by conspiring to rig currency benchmarks, including the WM/Reuters closing rates, for their own benefit by sharing confidential client orders and trading positions.
The banks stand accused of violating US antitrust laws by conspiring to rig currency benchmarks
The manipulation reportedly took place in chat-rooms such as 'the cartel' and 'the mafia'. Traders used coded language including 'banging the close' and 'painting the screen' to conceal their illegitimate activities.
The banks named in the case are: Bank of America, Barclays, BNP Paribas, Citigroup, Credit Suisse, Deutsche Bank, Goldman Sachs, HSBC, JP Morgan Chase, Morgan Stanley, Japan's MUFG Bank, Royal Bank of Canada, Royal Bank of Scotland, Sociète Genérale, Standard Chartered and UBS.
The complaint, which stretches over 221 pages, states that banks "injured" plaintiffs by "colluding to manipulate FX prices, benchmarks and bid/ask spread". This had the effect of restricting trade, decreasing competition and artificially increasing prices, according to the papers.
Norway's central bank Norges Bank and public pension fund California State Teachers' Retirement System are also among the plaintiffs. The lawsuit was filed on November 8 on behalf of the group by law firm Quinn Emanuel Urquhart & Sullivan.
This case is the latest in a string of global litigation relating to rigging of the $5.1trn-a-day foreign exchange currency market. 15 of the 16 banks named have already settled to the tune of $2.31bn with various individual investors and governmental bodies in the US. The largest individual settlement so far topped $402m, paid by Citigroup.
Worldwide, over $10bn of fines have been issued across several banks, and traders from Barclays, RBS, JP Morgan and Citi have been convicted of currency rigging.
Lawyers for the plaintiffs said in a statement: "This lawsuit comes on the heels of investigations by governmental regulators from around the globe, including the US Department of Justice, the UK Financial Conduct Authority, the European Commission, as well as authorities in Asia, Switzerland, and South Africa."
The plaintiffs in this case have elected to file their own individual lawsuit against the banks, rather than participate in national litigation, in the hope that they will recover more funds. This lawsuit solely relates to the banks' dealings in the US; many of the plaintiffs also plan to pursue litigation in London for currency manipulation in Europe, according to the complaint.
"The European Commission is expected to impose further substantial fines when it concludes its investigation, which is expected to happen this year," the plaintiffs' legal counsel added.