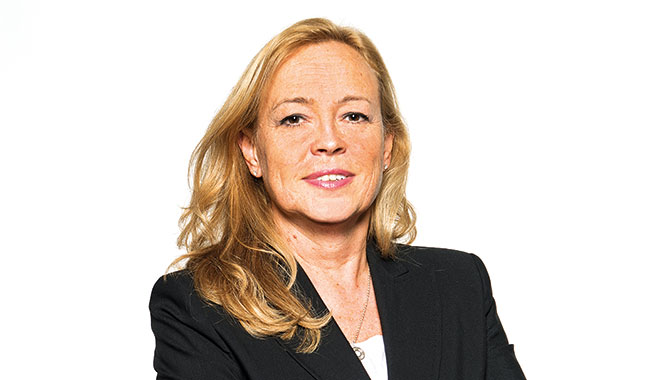 Maggie Rokkum-Testi, Chief Investment Officer and Co-founder of Thalìa Invest&nbsp
Author:
Maggie Rokkum-Testi, CIO and co-founder of Thalìa Invest
An impressive summer aside, hedge funds have struggled in recent times to reach the highs of old. However, following an extended period of patchy returns, it appears that the industry can at last look forward to brighter returns in the years and months to come.
For those keeping a close eye on the market, business has proven far easier to come by, whereas those struggling for a foothold are failing to justify their high fees. We spoke to Maggie Rokkum-Testi, Chief Investment Officer and Co-founder of Thalìa Invest about what it takes to succeed in the present climate, and how it feels to be awarded World Finance's Hedge Fund Personality of the Year.
Why are hedge funds still an important part of a diversified portfolio?
The usefulness of hedge funds in a diversified portfolio has changed over time, as have the expectations of what hedge funds should do. In the early days, when markets were less efficient and hedge funds were few and far between, hedge funds were sought-after for outsized returns, based often on a few lucky bets. The investor base was far less sophisticated than today.
In recent years, with hindsight, it may appear that hedge funds have added little to a portfolio in terms of performance, having generally underperformed the quantitative easing driven rally in equities that we have experienced. Having said that, what is often overlooked is the quality of the returns and the contribution to the risk of a portfolio. Hedge funds typically provide less correlated returns with a fraction of the volatility of markets, and that is where their real value lies. No one knows a priori what markets will bring, so taking a balanced approach is the wiser choice.
Don't take anything for granted. Nothing is due – you have to be curious and work hard to
achieve success
We are at a turning point in global markets with rates across the globe at record low levels, the US starting to raise rates, US equities appearing toppish and the risk across international equity markets potentially on the rise. This is the perfect time for hedge funds to be included in investment portfolios. Fundamentals are starting to be reflected in securities' prices and since the vast majority of hedge fund strategies rely on securities moving towards their fundamental values, they should finally be rewarded for their efforts. We are in a different state of the world, and return expectations across the spectrum of securities must come down, as it must for hedge fund investors.
Investing also requires patience; investing with a balanced approach, taking a multi-year view is a healthier way of investing. Being able to avoid reacting to short-term volatility or moments of under-performance is key to long-term value creation.
Could you give me a brief history of how Thalìa came to be what it is now?
Thalìa is a multiple award-winning Swiss alternative asset management company managing investment vehicles and offering advisory services in the hedge funds space. The company currently has $1.4bn under management and advisory and is currently 65 percent owned by BI-Invest, a leading alternative investment group of independently managed advisory and investment companies. BSI is a minority stakeholder.
Thalìa was founded as a spin-off of BSI's Fund of Hedge Funds (FoHF) team in 2003 to form the Competence Centre for Hedge Fund investments of BSI and the Generali Group. In the summer of 2012 BSI increased its stake in Thalìa from 51 percent to 100 percent. The acquisition took place through the purchase of the 49 percent stake previously held by Generali Investments. The transaction took place on the back of the Generali Group's decision to focus solely on its 'core' business.
In order to allow Thalìa to strengthen and broaden its current business, Thalìa's management team, in close collaboration with BSI's management, decided to look for a new strategic partner able to support the company in its future developments. The process was completed at the end of June 2014 when BI-Invest bought 65 percent of Thalìa, whereas BSI still retains a 35 percent minority stake in the company.
As an authorised asset management company in Switzerland (authorisation was given by the FINMA in 2007), Thalìa manages a number of funds of hedge funds, many of which have received prestigious international awards and recognitions for their performance compared to peers, and serves a number of clients, including the Generali Group, pension funds, family offices and sizeable ultra-high-net-worth private clients.
Thalìa acts as portfolio manager for two Swiss-domiciled white label funds of hedge funds (the BSI Multi-Manager Directional and BSI Yield Enhancement funds), the Thalìa Alternative Sicav (TAS), an umbrella fund domiciled in Luxembourg, composed of eight single strategy, multimanager funds of hedge funds, often used for the further construction of bespoke portfolios. Furthermore, Thalìa acts as portfolio manager for a French domiciled FoHFs managed on behalf of Generali Investments Opera and for the BSI Multinvest Alternative UCITS fund, a fund of UCITS IV funds launched in 2010. The company finally acts as advisors for the two Italian FoHFs, for the Generali Group.
What do you think separates you and your fund of funds from the rest of the competition?
One of our most important strengths lies with our investment philosophy and investment process. Thalìa has developed its own approach based almost entirely on qualitative analysis. Our goal is to select talented fund managers who are able to produce above average risk-adjusted returns resulting from a disciplined, repeatable investment process. Conviction in the quality of any single manager is the main element for portfolio construction. Nevertheless, quantitative analysis and operational due diligence are then used to confirm or challenge the results of the qualitative analysis.
At Thalìa we do not approach investing in hedge funds in a top-down manner, nor do we allocate according to a style matrix. Our process is bottom-up driven, that is, it depends more on the quality of the managers than anything else. As a consequence, Thalìa attaches great importance to the single hedge fund managers' capabilities and experience to adapt their portfolios to changing market conditions. Nevertheless, changes in the asset allocation of portfolios are discussed by the monthly investment committee, which decides the bottom-up allocation to individual hedge funds. More strategic changes among strategies are discussed annually or on an ad-hoc basis, very often driven by useful input from managers across strategies. Last but not least, risk management at Thalìa is involved in the due diligence process and portfolio construction at a very early stage. This allows for a very robust investment process in all phases.
What is your proudest achievement inside the office?
Inside the office, it's hard to put my finger on one achievement. I'm proud of the results we have produced over the years, in particular how we survived 2008 without exposure to the Madoff scandal, without having to limit our investors' redemptions through gates, or side pockets, etc.
But I would say that I am most proud of the team and the working environment we have built. The senior investment professionals on the team have been working together on average for more than 10 years, and I can proudly say that we are genuinely happy to go to the office every day. Their success is my success – I wouldn't be having this interview without their hard work and dedication.
What advice would you give to young financiers looking to reach your level?
Don't take anything for granted. Nothing is due – you have to be curious and work hard to achieve success. Be honest and ethical – it gets you very far. Finally – don't pursue a career that's expected of you. To be successful, you need passion and dedication. If you're doing something that you don't love, you won't achieve success.
How does it feel to be awarded Hedge Fund Personality of the Year?
Being a woman in a male dominated world and receiving this recognition makes it quite an honour, and I am flattered. Having said that, I am extremely proud of this achievement, not so much for myself, but for my entire team – I would not be here without them.
You have achieved so much already – what motivates you to keep building on that success?
To be perfectly honest, this is an industry that keeps you on your toes and it is full of interesting, extremely intelligent personalities. The learning curve is steep and as long as I personally continue to learn and grow, there is no reason to give up yet. As a firm, there is so much more we can do. We are just getting started in getting the message across regarding our products and the quality of service that we can provide.
What is next for you and Thalìa?
We are working on strategies for growth that I hope will bear fruit in the coming months and years. The entire team deserves further success.