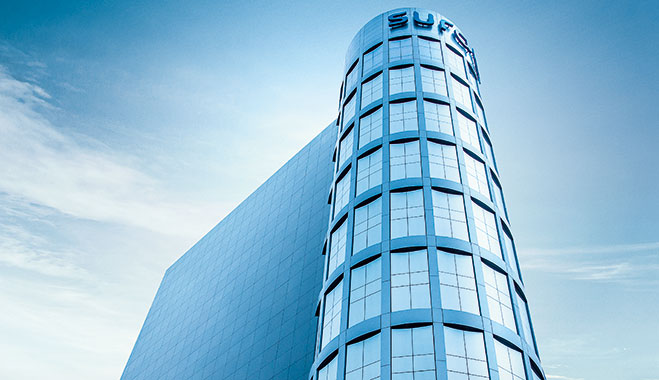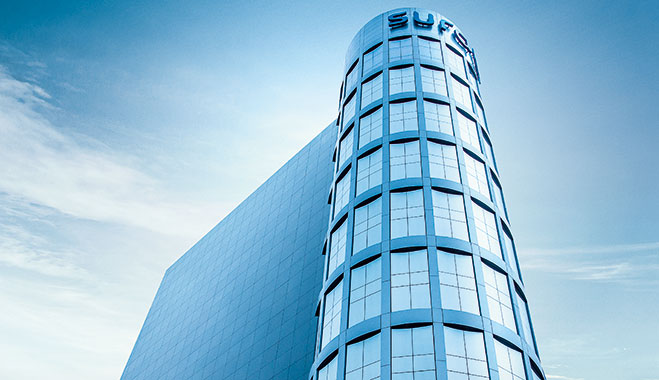 SURA's headquarters in Peru. The company believes that the Peruvian equities market shows great potential for growth&nbsp
Interview with:
Rafael Buckley, CEO, SURA Mutual Fund
July 22, 2015
Peru might be a fraction of the size of Brazil, but that has not stopped this resource-rich country becoming one of South America's most consistent engines for growth. According to data from the World Bank, Peru's economy is set to grow by 2.9 percent this year, which compared to the 1.7 percent forecast for the Latin American region as a whole, stands as testament to the impressive strides the country has taken.
Its strong performance over the last decade has led to Lima being chosen to host the upcoming annual meetings of the boards of governors of the World Bank Group (WBG) and the International Monetary Fund (IMF) in October this year.
The 2015 WBG/IMF annual meetings will give the country the chance to showcase its economic achievements and strengthen its increasingly relevant position on the global stage. Peru's President of the Council of Ministers, Pedro Cateriano Bellido expressed his appreciation to the WBG/IMF for recognising the country's economic performance by bringing the event to Lima this year. "Today Peru is acknowledged worldwide as an important emerging economy, capable of hosting an event of the magnitude of the annual meetings, which will take place in Latin America after 48 years", he said in a statement.
He went on to add that Lima is preparing itself to receive over 12,000 participants during the 2015 annual meetings and that the country is in the process of developing infrastructure that will allow the capital to become a preferred destination for other international events. "The 2015 WBG/IMF meetings in Lima will be the largest event ever to take place in the country", said Cateriano. "It will provide local business leaders, investors, the academic community, and local social organisations with the chance to establish links with world global business and financial leaders and with civil society representatives."
Today Peru is acknowledged worldwide
as an important
emerging economy
WBG Secretary Mohieldin has said that Peru was selected for the growing international prestige the country has won over the last two decades , due to its economic and social performance. "This designation is a clear reflection of Peru's achievements in recent years in terms of political and institutional stability, economic soundness, investor confidence, and integration with the world economy", he said.
Peruvian equities
One sector that has helped Peru garner the respect of the international community is its dynamic and ever-evolving financial sector. The Peruvian equities market for example, although only a small, shallow market shows great potential in supporting the country's long-term growth aspirations.
"However, it is significantly influenced by the perception that the national economy is highly dependent on mining", says Rafael Buckley, CEO of SURA Mutual Fund. "As a result, this market has the habit of turning volatile, along with a propensity to vagaries of the global economy, and particularly dependent on the demand for minerals.
"Given the global market situation, the Peruvian stock market is slack due to the low global growth prospects for this year and to the fact that it is a pre-election year for Peru, which could generate political unrest affecting the preferences for our stock market."
In the last five years, there has been a significant improvement in the stock market general regulations, as well as in the Mutual Funds (SMV) specific regulations and tax system. This has resulted in a more transparent and professional market, but it has mainly promoted the creation of new funds based on new types such as international, structured, secured, flexible funds, and funds of funds.
During the first years after 2008, fund management companies focused on completing the value proposition mainly by creating defensive funds, given the risk aversion following the 2008 and 2011 crises. Then the creation of new funds increased significantly – just in the last 12 months, 21 new funds (+26 percent) have appeared – taking into account more creative initiatives involving diversification and low correlation with the local market. "Without any doubt, the government and the private sector have promoted major advances, but there is still a long way to go", says Buckley.
"The main challenge now consists in making the funds offer available to more people by using new distribution channels and promoting long-term investment benefits."
According to a report by BNAmericas, the investment portfolio of Peru's mutual funds grew 13.4 percent in 2014. One reason behind the growth of mutual funds is the decreasing trend in interest rates recorded since 2008, resulting in the search for more profitable alternatives by the investors. Meanwhile the fund management companies reported consistent returns, especially in very short- and short-term funds. This is why 71 percent of all the assets under management (AUM), approximately $6.1bn, is invested in these categories.
The average Peruvian investors are generally conservative and have a poor long-term savings culture; therefore, a big percentage of their savings is earmarked for short-term deposits. Another important reason behind the increase of AUM is the significant expansion of the product range, the structured and international funds being the most popular products among investors so far this year.
"Our main objective is to generate risk-adjusted returns above the reference indexes of our funds and to make higher returns compared to the average return of our competitors' funds", says Buckley.
"All of this lineout with solid policies and investment and risk practices that ensure the sustainability of our business over time. Another important topic is to continue fostering in our industry the application of good social responsibility and environmental practices when evaluating investments. We do not aim to be the most profitable company every year, but we do want to consistently generate value above the funds average."
Diverse funds
In relation to the debt market, SURA Mutual Fund manages two money market funds, two short-term debt funds, and two fixed income funds. All of these funds make investments throughout the curve of the Peruvian sovereign debt, as well as in corporate debts issued by Peruvian companies, and in short-term debt instruments (mainly in the financial sector).
It also manages one equity fund, which invests in Peruvian companies stocks, and has an investment approach focused in mining (in line with its reference index), and one equity fund which invests in companies that are part of the Pacific Alliance (Chile, Colombia, Mexico and Peru).
"Furthermore, we manage three international funds, enabling our customers to invest in North American, European and emerging markets stocks and to expose them to these markets with a tax efficient and passive management", says Buckley. "Finally, we also manage three balanced funds that incorporate our [tactical] views."
Investor relations
In today's hyper-connected world there is a demand for financial organisations to take strides to improve communication with their investors. SURA aims to create spaces where it can interact with investors through Q&A sessions in different social networks, along with bi-monthly videos that allow fund managers to share information about any changes in the market and strategies used to manage their funds.
In addition, there are quarterly meetings with the media, where the company attempts to clear up any doubt about the industry in general terms (pension fund administrators – AFP, mutual funds and insurance).
"For our internal operations, we carry out programmes to bring the customers closer to our administrative staff, which raise awareness about the sales process and help them identify how to improve the service", says Buckley. "Aside from these activities, I think the best way to keep our customers close is to advise them objectively and manage their expectations, so they can achieve their goals.
"Instead of focusing our attention into selling old returns, we are interested in dedicating a large part of the process to explain the associated risks."
Unlike its competitors, SURA's products can be distributed in several banks, brokerage firms, securities intermediaries, and soon in other financial institutions. Additionally, for its distribution channel it has developed unique advising processes, which are based more on managing customers' expectations than on selling specific products.
"Without doubt, we are an innovative fund management company. The fact that we are the only big fund management company not linked to a bank makes us different. We are more focused on providing excellent results for our investors and we are creative in the design and distribution of ours products", says Buckley.
"It is worth mentioning that for the last years we have been a benchmark for creating new products. Indeed, we have created the first funds of funds with different share packages to make the offer available to more people, as well as the first flexible funds, regional international funds, and integrated market funds."
Overall, the Peruvian market shows great growth potential, with investors now more experienced and asking for more sophisticated products. Not only that, but the penetration of mutual funds in the market is still relatively low compared to other countries in the region regarding term deposit volume or GDP percentage. Combine this with the fact that the country as a whole is attracting increased international attention and it is likely that we will see more capital finding its way to Peruvian markets in the coming years.