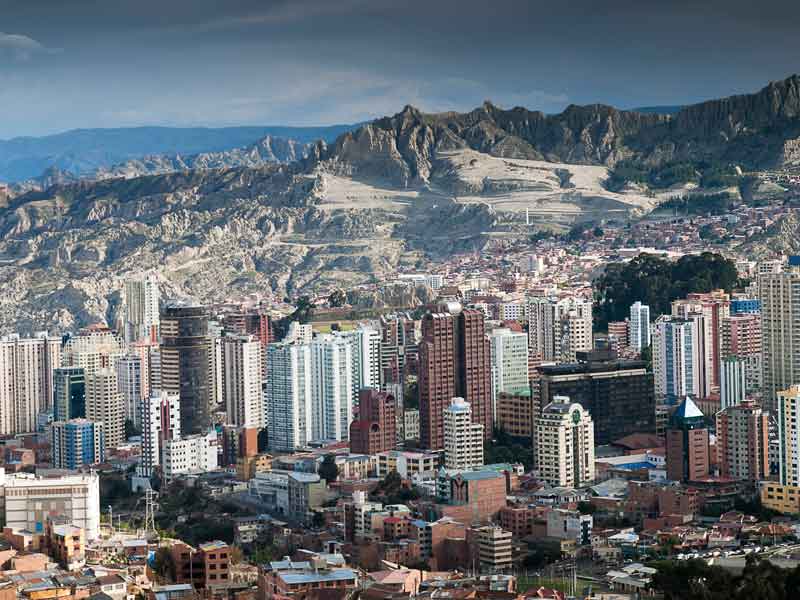 With over 100 years of experience, the bank has secured its position as a leading Bolivian financial institution&nbsp
Author:
Sergio Unzueta, Vice President of International Affairs at Banco Mercantil Santa Cru
October 12, 2017
With a history that spans more than 100 years, Banco Mercantil Santa Cruz (BMSC) is firmly positioned as the most renowned institution in the Bolivian financial system. Throughout the years, the bank has demonstrated a strong commitment to promoting its core values, and providing quality financial services that demonstrate both solvency and stability.
The past year has been no exception to this track record. A successful business strategy has not only enabled BMSC to face a difficult environment and an increasingly complex regulatory framework head-on, but it has also positioned the bank as the market's clear leader once more. In 2016, BMSC achieved its biggest growth in net income to date – around 80 percent more than the previous year, which translates to an increase of $18m. What's more, the bank's assets under management reached $4bn, while its loan portfolio increased by $377m and deposits grew by $262m, enabling BMSC to consolidate its position as the bank with the largest market share in Bolivia for 10 consecutive years for both loans and deposits.
Team players
In 2016, with the objective of strengthening and diversifying the structure of its liabilities and equity, BMSC issued $25m in local bonds and $49m in subordinated bonds. This year, the bank is on course to issue $100m in local bonds. In addition, in accordance with Bolivian regulations and legislation, BMSC is constantly working towards dedicating 60 percent of its loan portfolio to social housing and the productive sector. In 2016, BMSC reached 52.57 percent in this regard, demonstrating excellent performance and placing the bank in good stead to achieve its goal before 2018.
After merging with Banco PYME Los Andes ProCredit, BMSC will have more than 140 branches and 470 ATMs
All of these achievements have been made possible by the hard work of the team at BMSC; having such experienced and creative individuals enables us to continue developing as an institution. One notable improvement is the recent introduction of a new segmentation model, which allows the bank to make credit approvals much faster, and therefore increase the number of operations at play and reduce the time-to-market for each one.
Technology is another key aspect of the bank's strategy for continuous development. The digitalisation of every credit transaction and most back office operations, for example, has helped make the bank far more efficient than its peers in the market.
Along the same vein, and in accordance with our clients' changing needs, the bank officially launched an improved mobile banking platform in 2016. BANX is a concept designed specifically with young people in mind, and has exceptional security technology in place. BMSC is also currently in the process of expanding its network of ATMs and branches in order to further enhance accessibility.
Acquiring success
Given the importance that BMSC places on employees, our company-wide goal is to set the industry standard for human resources management. In this respect, 2016 was particularly momentous as, for the first time, BMSC was recognised by the Great Place To Work Institute. The bank achieved this accolade as a result of our management practices, employee development schemes and exceptional organisational climate.
Aside from this internal success, BMSC also reached two major milestones in the financial system during 2016. The first of these was the acquisition of the assets and liabilities of troubled financial institution La Paz Entidad Financiera de Vivienda – a process approved and promoted by the Ministry of Economy, the Central Bank of Bolivia and the Bolivian Financial System Supervision Authority. These institutions decided to intervene with the entity and held a public offering with seven different banks. BMSC had the winning bid, which measured liquidity capabilities, price offered, solvency and the technical capabilities needed for successful integration.
The second major acquisition was completed in December 2016. In what was earmarked as the most important deal in the country for the past 10 years, BMSC acquired 100 percent of the shares of Banco PYME Los Andes ProCredit. The bank is due to complete the entity's integration into its existing structure by the end of 2017.
As a result of this merger, BMSC will have more than 140 branches and 470 ATMs throughout Bolivia, as well as a clear advantage in terms of the size of its assets, liabilities, depositors and equity over all of its closest competitors in the country. Through such efforts, BMSC has reaffirmed its commitment to the country, its clients and our local province – Los Andes – to continue working with the same principles and values that have characterised our institution for more than 100 years.