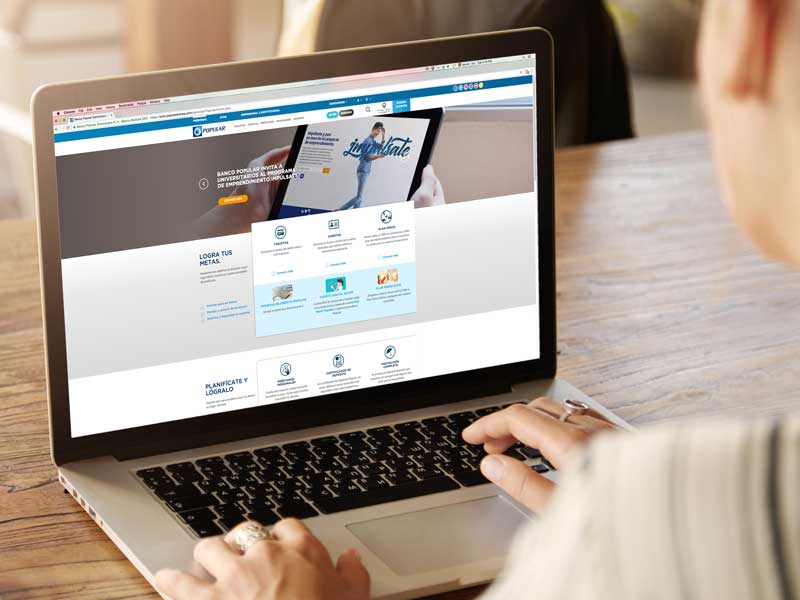 Banco Popular Dominicano has paved the way for financial innovation in the Dominican Republic, bringing banking to the masses and prioritising customer experience&nbsp
Interview with:
Juan Lehoux, Executive VP of Corporate & Investment Banking at Banco Popular Dominican
February 15, 2018
The Dominican Republic's banking sector has enjoyed a remarkable transformation in recent years. Just a decade ago, the nation's financial industry was modest and underdeveloped, lacking any significant capital market activity. However, technological developments and financial inclusion initiatives have helped to make the Dominican Republic's banking sector one of the strongest in Latin America, with its capital markets now valued at more than $1bn a year. As more competitors begin to enter the market, banks are increasingly looking to innovate in order to maintain a competitive edge, and a culture of financial ingenuity is beginning to flourish.
The Dominican economy has long been dominated by agriculture and tourism, with limited infrastructure and poor internet connections hindering technological growth
Despite these recent developments, the country's banking sector still faces some significant challenges. Banking access remains low, with at least 50 percent of the population classified as either unbanked or under-banked. While urban centres are well covered in terms of banking access, rural communities lack fundamental banking infrastructure, which limits financial inclusion in the country's more remote areas. This low level of banking penetration certainly poses a challenge to banks. Nonetheless, the nation's leading players are choosing to view it as a unique opportunity. By introducing new technologies and remote mobile banking possibilities, Dominican banks are rapidly making banking accessible for all.
Developing financial inclusion  
Historically, technological uptake in the Dominican Republic has been modest. The Dominican economy has long been dominated by agriculture and tourism, with limited infrastructure and poor internet connections hindering technological growth in the nation. In recent years, the government has taken measures to address this issue and has engaged in a number of projects to modernise infrastructure and extend internet coverage. Consequently, more people than ever have access to reliable Wi-Fi, while mobile internet usage is also soaring.
50%
Percentage of Dominican population classified as unbanked or underbanked
3.5m
Number of monthly visitors to Banco Popular Dominicano website
"In the past, challenges such as the high cost of internet access and frequent lack of electricity limited web usage in the Dominican Republic," said Juan Lehoux , Executive Vice President of Corporate and Investment Banking at Banco Popular Dominicano. "Now, technological innovation is changing the face of the nation and is beginning to expand the coverage of the Dominican banking industry."
Indeed, with just half of the population covered by banks, technology has become a vital tool in the effort to extend financial inclusion to the unbanked segments of the Dominican population. The growth of online banking has allowed previously unbanked citizens to gain crucial access to financial products and services; customers no longer need to take a trip to their local bank branch to manage their finances. For rural communities, this remote access has made banking more efficient, practical and convenient, and has prompted many to open their very first bank accounts. In addition to the advent of online banking, the number of banking subagents has also skyrocketed in recent years. Customers are now able to carry out a range of essential transactions across an expanding network of pharmacies, supermarkets and post offices. For instance, customers at Banco Popular Dominicano can choose to conduct their transactions in any of the 1,451 banking subagents around the country, making banking as simple as a trip to the local store.
"Dominicans are migrating away from traditional forms of banking," Lehoux explained. "Instead of visiting branches to make payments and withdrawals, they are now choosing to perform the majority of transactions via digital platforms or through subagents."
Responding to the emerging trend, Banco Popular Dominicano has tapped into this technological evolution by creating a pioneering digital wallet. The first of its kind in the Dominican Republic, this electronic wallet allows registered clients and unbanked customers alike to carry out transactions through their mobile phones. In this way, previously unbanked customers can perform essential transactions without needing to set up an account. For many, this electronic wallet may be the first experience they have with formal banking, so the product has been designed around the core concepts of convenience and usability. If this initial experience proves positive for the user, they may then be encouraged to further explore their banking options and ultimately take their first steps towards opening a permanent account.
Ahead of the curve 
Since its creation some 53 years ago, Banco Popular Dominicano has paved the way for financial innovation in the Dominican Republic, bringing banking to the masses and prioritising customer experience. Although a wave of new competitors has flooded the market in recent years, Banco Popular Dominicano continues to outshine its rivals, with its commitment to innovation securing its position as the national market leader. Indeed, its website attracts more than 3.5 million monthly visitors.
In addition to its immensely popular website, the bank has recently expanded its digital portfolio by adding an updated version of its app. The improved app provides customers with a portable bank branch, allowing them to access a wide range of products and services at the touch of a button. Furthermore, the app facilitates communication between clients and bank staff, enabling customers to remotely receive immediate responses to their queries.
"Our digital strategy is focused on satisfying the demands of our customers," said Lehoux . "We use data analytics to get to know our clients better, and always prioritise simplicity in our digital solutions. Our research shows that out of all of our digital users, 49 percent use mobile banking, while the remaining 51 percent only use online banking. There is certainly some room for improvement in this area."
In an effort to encourage customers to download the mobile app and start banking from their mobile, Banco Popular Dominicano offers free Wi-Fi access in all of its branches. During a visit to the branch, customers can download the app and ask a dedicated member of staff to walk them through various features, learning how to use the service to its fullest potential. Importantly, while the app offers instant and convenient access to mobile banking, it does so without compromising on security. As Lehoux explained: "When creating this technology, we have taken every precaution to safeguard our clients' privacy."
"Our website features the first use of adaptive authentication in the country," he continued. "This technology analyses the transactional behaviour of digital users and, according to its findings, decides whether to request an additional element of authentication, such as security questions or a unique code. Our digital users have responded very positively to this technology and it has allowed 94 percent of our online transactions to be made free of friction."
Along with its impressive digital offerings, Banco Popular Dominicano is also dedicated to ensuring a satisfying in-store experience. Its digital infrastructure is perfectly complemented by a knowledgeable and dependable team of professionals who are always on hand to offer pertinent advice to customers. "Whether it is online or in branch, the customer is always at the very heart of our operations at Banco Popular Dominicano," said Lehoux.
Social media success 
Demographically speaking, the Dominican Republic is a remarkably young nation, with more than 40 percent of its population aged 24 or under. This young population presents a unique opportunity for the nation's banking sector, as technological advances mean that this Millennial audience is far more accessible than previous generations. By maintaining an active social media presence, Banco Popular Dominicano is able to engage with young consumers to keep up to date with their evolving tastes and demands. In particular, the bank has discovered that Millennials and Generation Y are accustomed to constant connectivity and expect 24/7 availability from their banks.
By incorporating social media platforms into its customer service approach, Banco Popular Dominicano can fulfil this demand and give young clients the round-the-clock assistance they require. In an effort to take its social media strategy one step further, the bank has recently begun collaborating with a network of high-profile influencers to create quality sponsored content. Thanks to the influencers' large online audiences, this content reaches a wide range of potential customers and informs them about the bank's products and services in an engaging and entertaining way.
"Our clients are spending more and more time on social media, interacting with people, liking photos and consuming news," Lehoux explained. "By hosting interactive promotions on Facebook and collaborating with popular online influencers, we are successfully building our social media following and increasing customer engagement."
What's more, the bank is showing no signs of slowing down with its digital strategy and has plans to fully digitalise its processes and continue to expand its technological capabilities. As the bank continues to pursue this digital vision, Banco Popular Dominicano is truly shaping the future of the Dominican banking sector.