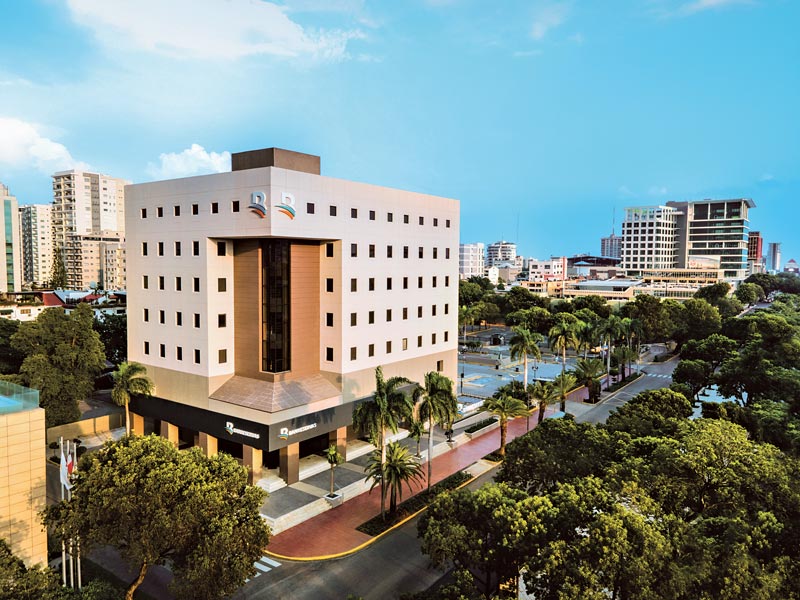 &nbsp
Author:
Samuel Pereyra, CEO, Banreservas
After more than 81 years as a catalyst for the Dominican economy, Banco de Reservas de la República Dominicana is now taking firm steps towards internationalisation. The opening of our first representative office in Madrid, Spain, last January represented a milestone; this year the largest bank in the Dominican Republic, Caribbean and Central America plans to further expand with an additional two international offices, in Florida and New York.
The representative offices are information and processing units whose main objective is to reach clients with economic interests in the Dominican Republic residing in other countries. By linking these individuals into the Dominican banking system, we are providing banking services to the Dominican diaspora, which totals more than two million migrants and their descendants born abroad, who have strong links to their parents' and grandparents' country of origin. These offices will also provide support to the exports of large, small and medium-sized companies.
The Spanish and American offices will replicate all the banking services offered by other banks in the places where they operate, but the financial transactions themselves will be carried out in the Dominican Republic. This will enable and expedite banking procedures in their country for Dominicans residing abroad.
This expansion by Banreservas is the first time that a Dominican bank has appeared before the Central Bank of Spain to request its approval to be part of the Spanish banking system. The office in Madrid is located on Paseo de la Castellana, one of the Spanish capital's major thoroughfares, giving our institution a strong, bold presence in the city. Numbering over 45,000 residents, Dominicans make up just one percent of Madrid's population, but seven percent of the population of foreigners in the city.
Our objective is to bring our services as close as possible to where the majority of Dominicans reside
During this first stage of the bank's internationalisation process, Dominicans will be able to apply for mortgages, acquire housing and other properties in the Dominican Republic, and open new accounts and financial instruments. The Banreservas office in Madrid is also making agreements with construction companies in the Dominican Republic to promote housing projects. The office affirms Banreservas' position as a facilitator to attract foreign investment to the Dominican Republic.
Customers in Madrid will also be able to manage their insurance needs, with Banreservas acting as a second-tier bank for procedures with other affiliates of the Reservas family, such as Inversiones y Reservas, and Seguros Reservas.
The second representative office will be located in Miami, Florida, across the street from the Dominican Consulate on Brickell Avenue, one of the most illustrious addresses in the state. Around 72,000 Dominicans reside in the Miami-Fort Lauderdale-West Palm Beach metropolitan area, the largest concentration in the US, aside from New York-Newark-Jersey City with 641,000 and Boston-Cambridge-Newton with 81,000. The office in New York will be in Washington Heights, Upper Manhattan, where Dominicans account for some 60 percent of the immigrant population, with a local population of over 48,000. With these choices of location, our objective is to bring our services as close as possible to where the majority of Dominicans reside. Both US offices will open in the second semester of 2023.
Business opportunities
This business strategy can bring the Dominican diaspora in the US, which numbers some 1.4 million US residents either born in the US or reporting Dominican heritage, even closer to the Dominican Republic. This will result in better investment opportunities in businesses with capital produced by Dominicans abroad and facilitate the transfer of social security and medical pension benefits back home. We will also offer processing facilities for banking services in the Dominican Republic, such as accounts and credit services.
We plan to develop mortgage programmes to enable property purchases in the Dominican Republic, with services to formalise procedures available within the Banreservas offices. Hitherto, these sorts of transactions have required travelling to the Dominican Republic in person or empowering a third party to act on your behalf, so our services will save customers both time and money. Given that Dominicans in the US have lower median household incomes than both foreign-born and native populations, the arrival of such services could have a significant impact for the community.
The Dominican diaspora, from residents to business owners and from community leaders to campaigners, has been clamouring for a way to maintain investment links with and send money back to the home country for a long time now. The internationalisation of Banreservas will satisfy that need, bringing convenience, peace of mind and wealth-making opportunities to our communities in Spain, the US and here at home in the Dominican Republic.