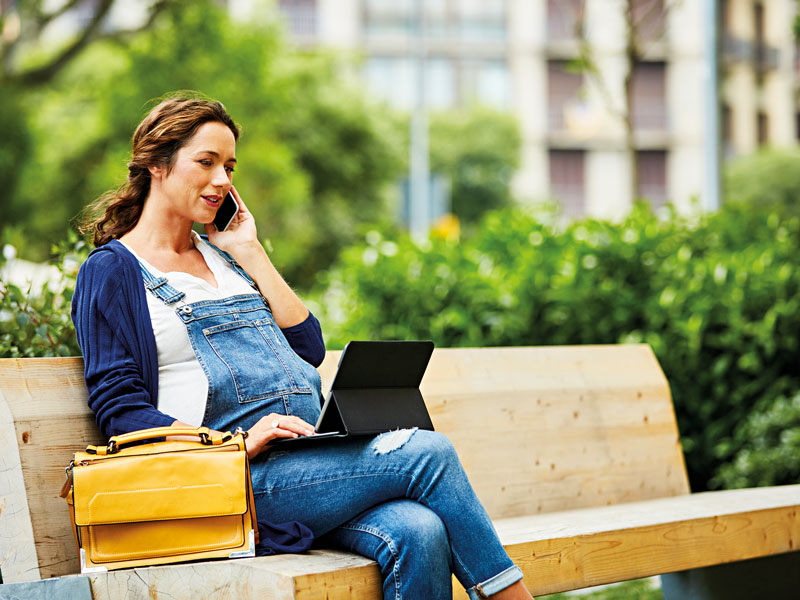 &nbsp
Interview with:
Eduardo Ozaita, CEO, EVO Banco
Established in 2012, Spanish player EVO Banco is a pioneering financial force disrupting the industry with a wholly digital banking model. But don't mistake 'digital' as 'faceless' – EVO Banco takes a highly personal approach when dealing with customers, using technological innovation to optimise every aspect of its products and services. Here, Eduardo Ozaita, CEO of EVO Banco, explains to World Finance how the bank merges traditional values with digital innovation to meet customers' needs and modernise the banking sector further.
EVO Banco prides itself on being born on a purely digital platform. How does this affect your operations and the way you connect with customers, particularly compared to more traditional banks?
EVO Banco is one of the largest, most innovative and complete digital banks in the Spanish market. EVO Banco was born in 2012 as a quality digital alternative to traditional banking, and it was the first newly created financial institution to emerge after the financial crisis. We anticipated before anyone else the great technological transformation that would spread across the whole sector.
We are adept at explaining to customers what these innovations are about and how they function
A decade later, and there are no banks that aren't operating digitally. What we do have in the industry are different degrees of technological maturity and different ways of offering financial services.
There are traditional banks that are making great efforts to modernise their structures, and alongside these, new players have emerged that are developing tailored solutions in a very specific field. And then there are entities like EVO Banco that combine the best of these two worlds: the breadth and service capacity of the banking sector, and the user experience of the fintech environment.
This native digital vision has allowed us to go beyond what is expected of a bank. We are not satisfied with just digitising what was previously analogue – we are striving to establish an evolved experience that allows users to take advantage of the new opportunities that technology offers.
The use of cutting-edge technology is an integral part of your processes, but you must bring customers with you. How do you make sure users are up to date with what you offer?
The best way to connect with customers is by offering them what they need when they need it. Thanks to the advanced use of data, we understand what is happening with our customers in a hyper-personalised way, in real time and in an omnichannel manner. This is important when reacting to a problem at the exact moment it occurs, and when guiding clients towards a service that we at EVO Banco know will add value.
For example, if a customer needs to withdraw money from an ATM and the attempt fails, we can send them a notification with the geolocation of the nearest ATM and a commission would not be charged. If an unusual spend shows up on their account, meanwhile, we are able to notify them so they can review this potential problem immediately. And moreover, if there is a shortage of funds in their account at the end of the month, we can offer financing for three, six, nine, 12 or 18 months. These are practical day-to-day examples, but, above all, we can provide our clients with answers to all the various financial needs that might arise during their lives – and we do it in a way that is clear, efficient and useful.
EVO Banco's innovative spirit has given rise to a series of new concepts. Are there any services that have been more difficult to launch successfully than others, and how have you overcome these teething problems?
EVO Banco has been a pioneer in the development of multiple services that have later been standardised throughout the sector. For example, we were pioneers in Spain in the creation of the world's first voice bank – it operates through artificial intelligence, and it's in Spanish. We were also the first to offer clients the opportunity to choose and make investments via robo-advisor technology. Additionally, we were first out facilitating the contracting of products with a one-click philosophy, as well as in creating the first 100 percent digital mortgage on the market.
Being pioneers gives us a competitive advantage, but also a double challenge. We are developing innovations for which there are no precedents in the market, and which might not yet be sufficiently mature or massively in-demand. On the other hand, we are adept at explaining to customers what these innovations are about and how they function. We are there to support our customers in the adoption of new technologies and banking services that will be useful for the management of their finances, but, like anything new, this requires a period of adaptation.
Do you think that EVO Banco promotes behavioural changes among consumers in terms of managing their finances, or is it the other way around?
Digital evolution works in both directions. At EVO Banco we have developed a 'smart banking' proposal that uses technology to simplify and facilitate people's relationship with their money. Take, for example, financial health. Thanks to artificial intelligence and the advanced use of big data, our clients have access to their finances in a simple, organised and clear way.
And, thanks to this information and the comparison with similar profiles, we can guide our customers and help them identify their strengths and weaknesses – as well as the most convenient strategies to their financial goals.
If we reverse the scenario – as per your question – from the customer's perspective, we have also seen a greater interest from users to understand and improve their financial management, which for us is a source of knowledge that we can in turn use to improve our services. For example, our intelligent assistant, EVO Assistant, is specially adapted to identify and respond to the most frequent or sensitive queries that our customers send us, which facilitates a maximum level of success and satisfaction.
You have a 100 percent digital mortgage application system that can be completed in just 20 minutes. How does EVO Banco minimise risk in this context – for both bank and client?
Our 100 percent digital mortgage is a success story of process reengineering – and one that has improved the customer's experience in what is one of the most complex and tedious banking products. The goal is to create an 'Amazon' experience so that a person knows, in real time, what stage their request is at, and can access all the related procedures in a single place.
It also incorporates intelligent solutions in the risk engine to reduce waiting times. But one aspect we haven't changed is our risk analysis strategy, which follows highly rigorous and prudent controls. In fact, EVO Banco is one of the entities with the lowest delinquency ratio in Spain. It scored 0.89 percent at the end of last year, and as for the mortgage portfolio ending March 31, 2022, it stands at 0.41 percent.
The digital environment facilitates the possibility of a much closer relationship between companies and their customers. How do you think voice biometrics fits into this concept?
Voice biometrics is a natural step for EVO Banco within the 'voice bank' strategy. This was promoted by us with the launch of the world's first intelligent assistant in Spanish. We have been able to simplify a person's relationship with their bank with the help of the assistant, and with biometrics we shield our cybersecurity when it comes to verifying the identity of users – and preventing unauthorised access to services and operations. Our adoption of voice technology has enabled a really positive improvement – you could even say transformation – in our client relationships.
The main advantage of voice biometrics is that it will end passwords as we know them. Customers no longer have to choose between security and experience – thanks to this technology they can validate their operations by pronouncing a simple phrase 'In EVO, my voice is my password.' This phrase allows us to identify a unique biometric fingerprint via thousands of personal and unique physiological characteristics, as inimitable as each of our customers.