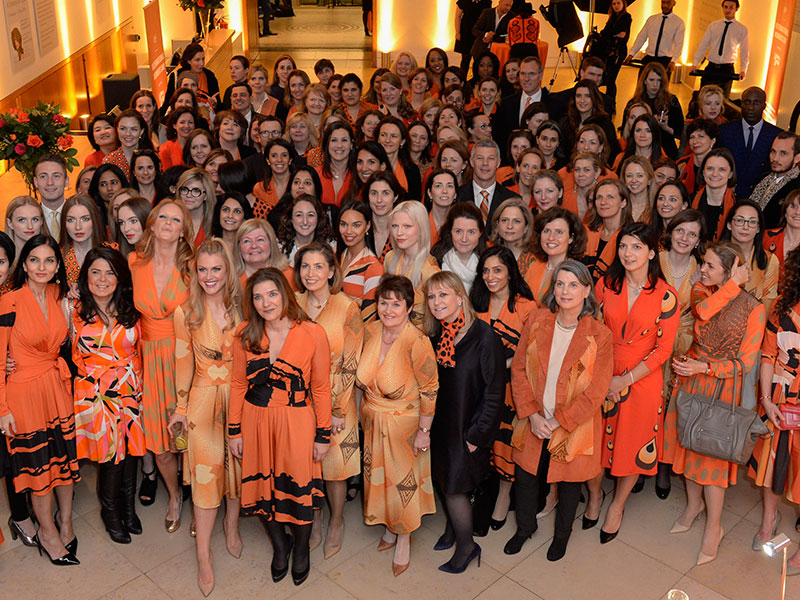 Attendees at the United Nations Trust Women United Dinner, supported by Goldman Sachs; one of the most female-friendly financial institutions&nbsp
The world is more aware than ever before of gender inequality, and the negative impact it can have in workplaces.
When women are not supported by organisations, this not only has a detrimental impact on morale, but can have widespread economic effects too. Consistently, research shows that diversity boosts financial outcomes; McKinsey has found that companies with more women in senior roles perform better.
In spite of this, the financial industry has been sluggish in its commitment to enhancing gender equality, prompting recent criticism from Bank of England Governor Mark Carney.
Carney has reason to be worried; in a sector of two million workers, only 14 percent of the top jobs are taken by women. And, on average, women are paid 40 percent less than men across the industry.
Still, it's not all doom and gloom – and some companies have taken the initiative in the fight for gender equality, investing in schemes and policies to level out the sexes. We take a look at five of the most female-friendly banks in the industry.
1 – Barclays
Last month, in its report on the most female-friendly companies, job site Glassdoor identified Barclays as a trailblazer. It has been instrumental in enhancing female aspirations, creating a promotion mentoring programme for women. Its management is also keen to get more women into IT careers, through the bank's networking group Barclays Women in Technology.
2 – First Direct
In the same release by Glassdoor, First Direct was identified as a top employer for women. The online and telephone bank even has its own onsite crèche for female workers. As having children is one of the major barriers to female advancement in the workplace, this has greatly helped many of its employees achieve a work-family balance. In addition, employees have access to a Costa café, staff restaurant, gym and concierge.
3 – Tanzania Women's Bank (TWB)
TWB has been described as the most women-friendly bank in Africa, with a commitment to empowering women economically and socially. The institution was founded by a number of female entrepreneurs, and is not only keen to promote the interests of staff, but women around Tanzania in many different financial situations.
4 – Bank of America Merrill Lynch
Bank of America Merrill Lynch is renowned as one of the most female-friendly banks in the world, with numerous programmes to promote the advancement of women. It was recently recognised by Bloomberg, in its Financial Services Gender-Equality Index, and has been praised by many for its ability to connect emerging women leaders to mentors and opportunities.
5 – Goldman Sachs
Goldman Sachs has been highlighted by publications such as The Times for its championing of women. One of its most famous campaigns is 10,000 Women – a global initiative that gives female entrepreneurs around the world business and management education, as well as capital, education, mentoring and networking. Every year, it does its utmost to celebrate International Women's Day.