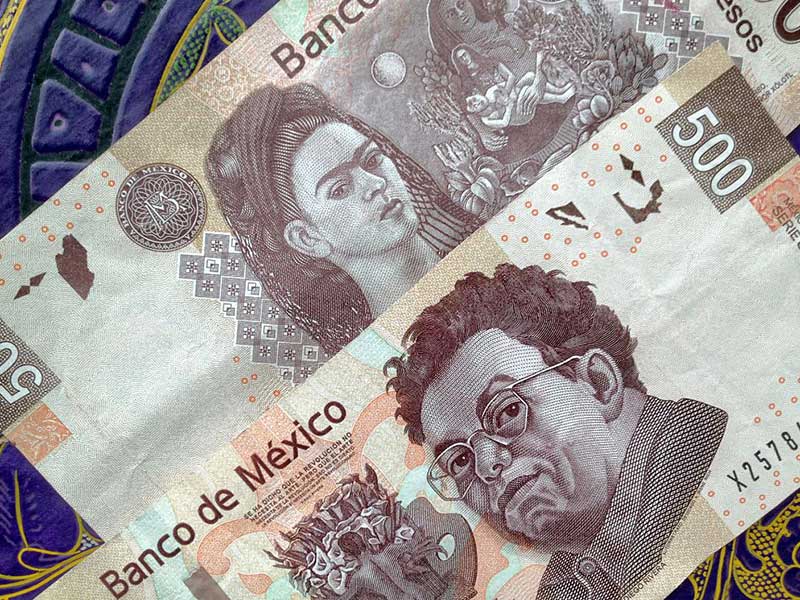 Banxico has raised the interest rate in a bid to strengthen the peso against the US dollar&nbsp
On March 30, Mexico's central bank, Banxico, raised the interest rate by 25 basis points to 6.5 percent. In a bid to strengthen the peso and reduce inflation, the rise marked the bank's fifth consecutive hike and the fourth since US President Donald Trump was elected in November. Though the rise was somewhat more relaxed than the previous three – which had been twice as steep – the 6.5 percent rate is Banxico's highest since 2009, and more than double that of 2015.
The peso plummeted against the dollar in November and reached a record low in January following Trump's inauguration. By March 30, it had recovered 17 percent, nearing pre-November levels. Nonetheless, Banxico remains cautious in light of uncertainty over the US administration's trade policy.
Banxico wanted to keep the country's rates in line with those set by the US Federal Reserve, which threatened
the peso's recovery
As reported by The Wall Street Journal, the bank said: "Despite the significant appreciation of the national currency against the dollar since our last [February] meeting, uncertainty prevails in the external backdrop."
Inflation was another factor driving the increase. The country's bi-weekly consumer price index rose 5.3 percent year on year in the first two weeks of March, driven largely by a spike in fuel prices in January. Banxico also wanted to keep the country's rates in line with those set by the US Federal Reserve, which threatened the peso's recovery with a 0.25 percent rate hike on March 15.
"It's a relatively hawkish statement that's consistent with Banxico still hiking a bit more, but now following the Fed one to one", explained Bank of America's chief Mexico economist Carlos Capistran. "Having said that, given that we expect the economy to decelerate and higher inflation to be temporary, we believe the central bank is close to ending its hiking cycle."
Banxico may draw optimism from suggestions that Trump's administration will soften its stance on NAFTA, with Trump said to be planning 'tweaks' rather than a full overhaul of the trade deal – contrary to promises made on the campaign trail.
Neil Shearing, Chief Emerging Markets Economist at Capital Economics, said: "Policymakers will continue to 'monitor pass-through to inflation from a weaker currency' but there is clearly much less urgency now compared to a couple of months ago."
A complacent Banxico would be a dangerous prospect, given inflation is still far above the central bank's modest three percent target. Thankfully, it has remained diligent in recent months, with rate hikes part of a contingency plan put in place last year.