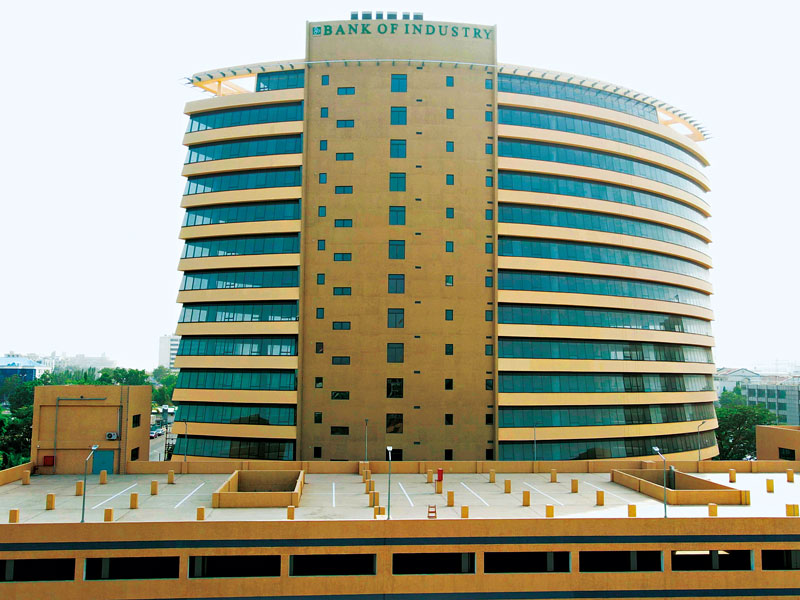 &nbsp
Author:
Olukayode Pitan, Managing Director, Bank of Industry
For any nation, industrialisation is the bedrock of job creation, poverty alleviation and economic growth. As Nigeria's foremost development finance institution (DFI), Bank of Industry (BOI) has the mandate of financing the country's emerging industrial sector. By providing long-term financing and counter-cyclical loans diversified across industries, the bank plays a central role in the country's socio-economic development.
This is critical at a time when the country is determined to diversify revenue sources and improve economic output to spur the growth of other sectors like building and construction, manufacturing, agriculture and renewable energy. In fact, there is a broad consensus that for Nigeria to attain long-term prosperity, it must reduce its overdependence on the oil and gas sector that remains volatile and has repeatedly plunged the country into recessions when global oil prices decline.
To achieve the goal of being the heartbeat of industrial development in Nigeria, BOI has been building a formidable capital base in recent years. In the past five years, the bank has raised over $3bn from the international debt market. These include a $750m syndicated medium-term loan in 2018, a $1bn syndicated loan in March 2020, a $1bn syndicated loan in December 2020 and a €750m ($787m) senior Eurobond in February this year. BOI was the first African DFI to successfully issue a senior Eurobond, which was also oversubscribed.
We have already put plans in motion to visit the international market again shortly as the COVID-19 crisis gradually begins to ease out. The overwhelming interest from our international investors over the years is a clear indication of their confidence in the ability of the bank to deliver on its development-financing mandates.
A helping hand
By building a strong capital base, BOI today has strengthened its financial capacity to lend to the real economy. Since 2017, the balance sheet size has grown from $1.7bn to $4bn as at December 2021. During the year, the bank posted an impressive 75 percent increase in profitability to $151m from $85.8m in 2020.
Having a strong capital base not only means that the bank is well positioned to promote Nigeria's industrial growth but also ensures that the bank continues to be highly rated by global rating agencies. BOI's ability to raise funds in the international debt markets has, to a large extent, been supported by both its strong ratings and support from both the Central Bank of Nigeria and the Federal Government. Last year, Fitch affirmed the bank's long-term issuer default rating at 'B' with a stable outlook. Moody also affirmed BOI's long-term issuer ratings of B2 and changed its outlook from negative to stable.
BOI continuously strives to work with key partners towards improving job creation opportunities and alleviating poverty. Though a public institution, the bank is a limited liability company. This gives the bank autonomy and shields it from undue interferences. Since BOI was reconstructed in 2001 out of the Nigerian Industrial Development Bank that was incorporated in 1964, it has supported enterprises across several sectors like agro-processing, creative industries, engineering and technology, fashion, renewable energy, healthcare and pharmaceuticals.
BOI also offers products that specifically target the youth population. The Youth Entrepreneurship Support Programme, for instance, is solely aimed at addressing the worrisome phenomenon of youth unemployment in Nigeria. The product is designed to encourage young minds and fund their business ideas. It also equips young people with the requisite skills and knowledge to be self-employed by starting and managing their own businesses.
In the past six years, BOI has disbursed about $3.57bn to over four million enterprises, thereby creating over seven million jobs. It is worth noting that the bank's support for micro, small and medium enterprises (MSMEs), which are the engine of the economy and job creation, has been phenomenal. During the period, a total of $861.9m has specifically been directed to MSMEs. The impact has been the creation of about four million direct and indirect jobs.
A platform for growth
BOI recognises that operating in a country where poverty is still prevalent is a herculean task. It is for this reason the bank is implementing its 2022–24 medium term strategic plan titled 'Sustaining Purposeful Growth.' The plan is designed to build a stronger and more resilient bank. But most importantly, it serves as a guide to increase its impactful lending, particularly in sectors like agriculture, manufacturing, infrastructure, export and import, and real estate among others that will define Nigeria's future that is bound to be characterised by less dependence on oil and gas.
As part of our strategy, the bank recently launched the Growth Platform, Africa's largest executor of MSME interventions. The plan enables BOI to partner with governments, international organisations, private sector players and non-governmental organisations to execute large-scale programmes that support the growth, development and recovery of businesses and households at different stages regardless of existing limitations. Through the platform, BOI is leveraging emerging technologies like big data analytics, agent networks and financial tools to profile and fund over four million Nigerian enterprises. So far the bank has managed to deliver $472m worth of interventions through the platform.
In the past six years, BOI has disbursed about $3.57bn to over four million enterprises, thereby creating over seven million jobs
While availing credit and grants has been critical, the platform has been instrumental in driving financial inclusion. BOI recognises that bringing more people into the formal financial sector is one sure way to combat poverty. This is important for Nigeria, where approximately 60 percent of the rural population does not have a formal bank account. The fact that the platform has facilitated the creation of over one million mobile wallets and opening of about 350,000 bank accounts demonstrates the bank is on the right track in terms of increasing financial inclusion.
Sustainable strategy
As a DFI, our operations are based on global best practices. The bank recognises the challenges facing society and incorporates them in its efforts in championing the development on all fronts. As a result, BOI has incorporated sustainability in its operations. One of the bank's operating principles is supporting enterprises with the potential to be profitable, competitive and sustainable and have substantial developmental impact. For BOI, the sustainability strategy is anchored on transforming lives and enterprises responsibly through sustained interventions in economic development, environmental protection, social impact, ethics, governance and partnerships. The ultimate goal is to improve the world for future generations.
As part of its role in securing the future, the bank ensures that the enterprises it supports do not engage in activities that are detrimental to the environment or to the cohesion of the society. BOI has fortified its commitment to sustainability by becoming an official signatory to the UN Principles for Responsible Banking. The Principles are the leading framework for ensuring that banks' strategy and practice align with the vision society has set out for its future in the UN Sustainable Development Goals and the Paris Climate Agreement.
A network for change
Though being a homegrown DFI, BOI operates in a market that is competitive and Nigeria has become a preferred investment destination for other global DFIs. This is evident given that in July of last year, G7 DFIs and multilateral partners committed to investing over $80bn in the private sector in Africa over the next five years. Apart from global DFIs, the local commercial banking industry has also demonstrated its interest in funding the real economy. While BOI recognises that it cannot reach all of the 40 million enterprises in the country, the bank currently deploys technology to broaden its scope and serve enterprises more efficiently and effectively. Through this, we offer end-to-end processes and field infrastructure for transparent profiling and delivery of financing to MSMEs.
The bank is able to achieve this through a network of 22,000 field agents, leveraging the power of digital identity and biometrics including extensive data capture, partnerships and integration with financial institutions and fintech platforms. In particular, working with fintechs, a flourishing industry with over 200 active fintechs, BOI has been able to explore new areas of opportunities for enterprises in areas cutting across payments, savings, e-wallets, remittances, mobile and online money services, wealth management, merchant services, card business, investments, and insurance among others.