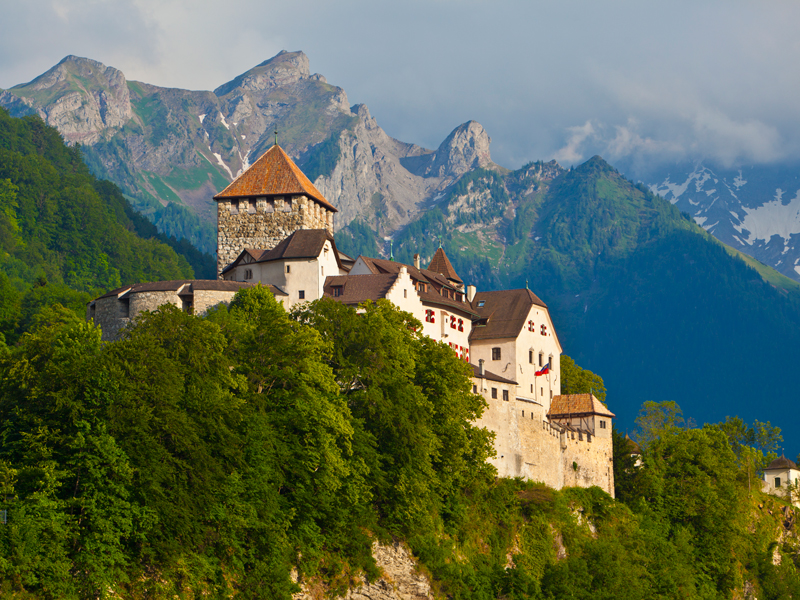 Sustainable investments will soon become banking's new normal. Since the Paris Agreement was signed 2015, there has been urgent need for action&nbsp
Author:
Simon Tribelhorn, CEO of Liechtenstein Bankers Association
Quality, stability and sustainability are the three long-term cornerstones of Liechtenstein's economy and its financial strategy. For the country's banks, this means offering integrated solutions, tailored products and premium services for their domestic and international clients.
Figures published in April this year prove that Liechtenstein's banks are on the right track; in 2018, assets under management surpassed CHF 300bn. More than half are booked in Liechtenstein, which underlines its appeal as a location, but also the international reach of the banks the country attracts.
Sustainability must be embodied in corporate culture and promoted at the strategic level, with commitment coming from the top
At the start of June, S&P confirmed Liechtenstein's long-term AAA country rating, highlighting its stability. Not only does the country have a track record of economic reliability, its financial institutions share the same approach. Banks operating in Liechtenstein stand for low-risk business models, as demonstrated by their average Tier 1 capital ratio of over 20 percent.
Weaving sustainability into corporate culture
With its reputation for stability solidified, Liechtenstein's banks are turning their attention towards sustainability, the third cornerstone of the banking centre strategy. Sustainability is a factor affecting the entire value chain and all levels of a business's hierarchy. As such, Liechtenstein's financial institutions operate with a business model that prioritises long-term success over short-term gains. This sustainable approach has become an integral part of their corporate culture.
Sustainable investments will soon become banking's new normal. Since the Paris Agreement was signed in 2015, there has been an urgent need for action, however, the challenges of achieving sustainability are multi-layered and complex. Therefore, the United Nations developed its own guidelines in the form of its 17 Sustainable Development Goals.
According to consulting firm PwC, the annual global investment volume required to achieve these goals is $7trn. Currently, only one seventh of this immense amount is financed by public funds. Thus, the financial sector, particularly banks, must play a central role in mobilising and channelling these resources. This brings with it great responsibility, but also huge opportunities.
Change comes from the top
Sustainability must be embodied in corporate culture and promoted at the strategic level, with commitment coming from business leaders. This is precisely where the strength of Liechtenstein's financial centre comes from. Consequently, acting in a responsible manner, with long-term outcomes in mind, is a distinguishing feature of the country's economic landscape.
In Liechtenstein, sustainability is broadly enshrined in policymaking and upheld by the population, reflecting the importance that has traditionally been placed on acting in a sustainable and responsible way. Hence, Liechtenstein and its banks are perfectly positioned to play an active role in guiding the world towards a more sustainable economy. They have shown in the past that they are not just able to talk the talk, but are prepared to walk the walk too.
As proof of their commitment to sustainability, many banks operating in Liechtenstein have set up their own sustainable commitments. For example, LGT's social and corporate responsibility initiatives focus on the UN's Sustainable Development Goals. The agenda outlines 17 goals that encompass economic, social and environmental domains, forming the scaffolding of LGT's sustainable objectives.
Meanwhile, the Liechtensteinische Landesbank offers an ecological and renovation mortgage, which invests in new buildings that meet Minergie energy standards. Neue Bank has also launched a sustainable investment option, in the form of its Primus-Ethics mandate. The asset management product places investment in morally irreproachable securities.
Asset managers and private banks can generate a much greater leverage effect through balance-neutral transactions, incentivising companies towards more sustainable behaviour than is possible through lending alone.
Creating clear guidelines
While some progress has been made, Liechtenstein's banking sector has not yet achieved its sustainability goals. A major challenge will be to use technology to transform the economy's environmentally friendly credentials. Younger generations will play a key role in this respect. Schroders' 2017 Global Investor Study shows that 52 percent of Millennials often or always invest in sustainable funds, compared with 31 percent of Baby Boomers.
Millennials are not only interested in short-term performance, but also in whether their money is being invested in a meaningful and responsible way. What's more, for this generation, the daily use of digital technology is a given.
The combination of these two factors is set to be a powerful force in the finance sector. The banks and economies that take advantage of the Millennial mindset will find their sustainable transformation significantly more effective.
Additionally, asset owners will be crucial for a more sustainable future. Their preferences ultimately decide how capital is channelled into the economy. At present, there is no commonly agreed definition of sustainable investment. The taxonomy that is currently being developed under the leadership of the European Commission aims to establish an EU-wide classification system.
With a robust and workable definition, banks and other stakeholders will be better equipped to enhance awareness, deliver on investors' preferences and improve investment advisory and suitability.
The Liechtenstein Bankers Association aims to help the country develop into one of the leading financial centres in sustainable finance. We want to be part of the solution, not the problem. Ultimately, we must make a real impact for the benefit of our clients, future generations and the planet.