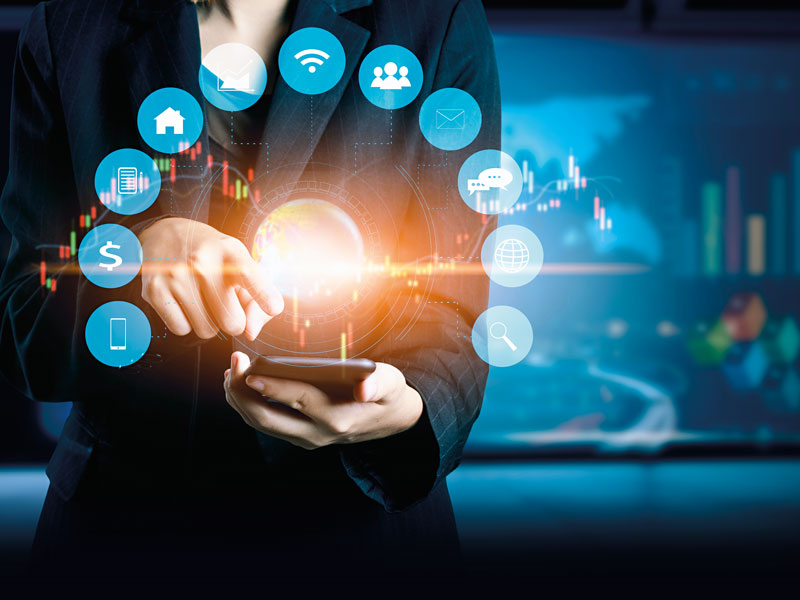 &nbsp
Author:
Paddy Vishani, Strategic Partnerships Manager, Yobota
For years, we have witnessed the steady rise of fintech companies and neo-banks as financial services are increasingly becoming digitalised. Demand for open banking is growing as more people discover how free access to their banking data can generate innovative embedded finance solutions. Tier one banks that hold pride of place on the high street remain at the heart of financial services. Yet with the commoditisation of banking services, other players can now operate within the space once reserved for these giants.
There is no shortage of firms that want to offer 'greener banking,' entrepreneurs that want to build more innovative banking apps, or retailers that want to explore novel ways to lend money to buyers and simplify the customer journey.
The appetite for digital transformation is strong across financial and non-financial businesses alike, and the realisation of these bold plans no longer needs to be constrained by regulatory hurdles. This is where Banking-as-a-Service (BaaS) providers come in. They can build bridges between banks and businesses while negating the need for the two to compete with one another. But while opportunity has come knocking, there are important points to consider as banks, brands and BaaS providers form new partnerships.
Don't sleep on BaaS
The technology behind digital banking is complex, and developing it from scratch is prohibitively expensive for many businesses. This, along with the difficulty of obtaining a banking licence, is a key obstacle for those trying to embed financial services into their digital channels. BaaS allows businesses to develop sleek, customisable financial products that suit their users, and leave the balance sheets and regulatory considerations to the licensed banks. This way the customers get what they need, the innovators are free to pursue their ideas, and the banks benefit from the value chains created. Everybody wins.
The best BaaS providers have the capacity and modular architecture to offer totally bespoke products to different clients
One benefit of this shift is that banking services become more engaging to the end user. Businesses with strong customer loyalty can offer credit during the purchase journey, improving both the experience and the customer's relationship with the brand through embedded banking services. Demand for these services is being driven in part by the rise of 'buy now, pay later' (BNPL) services that are growing at a staggering rate – 39 percent a year – with almost 10 million shoppers in the UK stating they avoid retailers that don't offer split payment options at checkout. The demand for these services is clear, and it's up to BaaS providers to keep up momentum.Solutions like no others
A misguided concern with BaaS is that it will eliminate differentiation from the market – that constant intermingling of partnerships and white-label solutions will homogenise all banking products into one. This couldn't be further from the truth: while third-party solutions enable anyone to offer banking products, the innovation of competing brands and the varying demands of users will lead to a boom of novel products tailor-made for every corner of the market. The best BaaS providers have the capacity and modular architecture to offer totally bespoke products to different clients, cherry-picking the functions they need to meet the demands of their own unique customer base.
This is why now is the time for BaaS providers to shine – those with the best functionality and most agile solutions can fuel major change across multiple sectors. They must be designed to offer easy access to the bank's critical functions while remaining scalable and extensible. Onboarding clients, creating financial products, and thereafter orchestrating and servicing these products must all be easily achieved through the core banking system. Giving businesses the functionality they need while carefully protecting the bank's data and adhering to strict compliance requirements is a tight line to walk, but the best BaaS providers are equipped to do it. The industry is crying out for smart, scalable solutions, and BaaS is the tool that will power innovation well into the future.