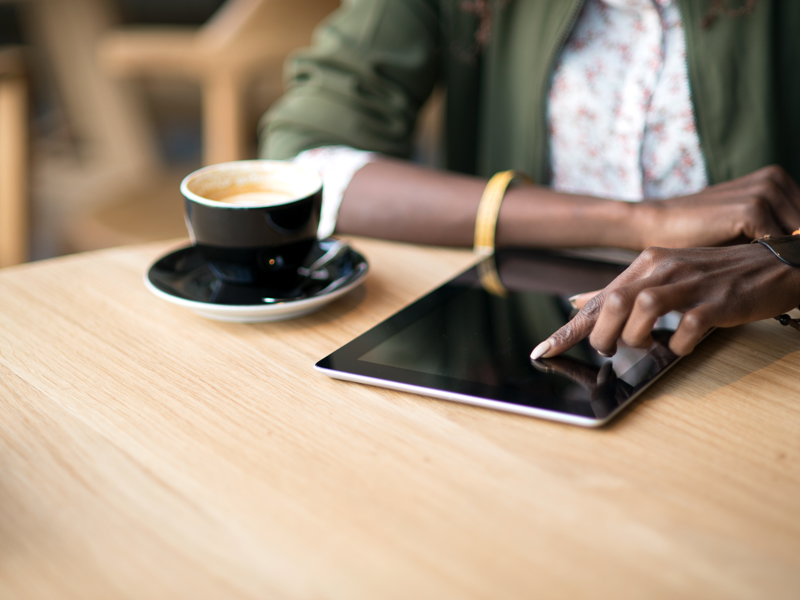 The bank is always mindful to gauge the opinion of its customers before launching new products or services, and is willing to adapt to ensure digitalisation is utilised for the good of everyone&nbsp
Author:
Henry Oroh, Managing Director and CEO, Zenith Bank (Ghana)
August 7, 2018
Digital technologies are dramatically reshaping how banks interact with their customers the world over. In Ghana, digitalisation, coupled with government efforts to create a cash-lite society, is at the core of strategies being formulated and implemented by almost all banks in the country. It has not only provided Ghanaians with more flexible and reliable banking services, but it has also addressed, to a large extent, the issues relating to financial inclusion.
Zenith Bank's prowess has enabled it to deliver the levels of convenience demanded by its customers, while providing pioneering solutions that are in line with global trends
As one of Ghana's leading financial institutions, Zenith Bank has been at the forefront of the country's digital evolution. The bank's prowess and robust technology have enabled it to deliver the levels of convenience demanded by its domestic customers, while providing pioneering solutions that are in line with current global trends.
Flexible finance
Introducing more digital services into the Ghanaian banking sector may promise many benefits, but there are some citizens who are not yet ready to embrace innovation in all its forms. To combat this, Zenith Bank is careful to always canvass for public opinion before launching new services and is more than willing to help with educational programmes and training schemes to ensure that its new e-banking products are well received.
Henry Oroh, Managing Director and CEO at Zenith Bank, believes his company's appreciation of public sentiment has helped create a positive outlook towards new technologies. He told World Finance: "Customers appreciate the convenience of e-banking. Although there has been some resistance from customers who would prefer a more traditional face-to-face approach, the benefits of being able to bank anytime and anywhere are such that the majority of customers are now happy to embrace digital solutions."
In order to achieve customer satisfaction, Zenith invests heavily in developing its human capital and ensures that it recruits only the most talented candidates available. "Our dedicated team of IT professionals work tirelessly to develop customised solutions," Oroh said. "Our mission is to invest in the best people, technology and the environment. Only then can we truly satisfy our customers. Our position as an innovation leader comes as a result of delivering cutting-edge products, as well as consistent customer service to the local market."
Digital technologies – smartphones and mobile data in particular – are also helping to improve financial inclusion in Ghana. In addition, the introduction of mobile money services and their interoperability with banks have meant that many more Ghanaians are now able to access banking products and services.
"As a forward-thinking organisation, Zenith Bank has partnered with some telecommunications companies to introduce the mobile money Bank2Wallet service, allowing mobile phone users to conveniently link their traditional bank accounts to their mobile money wallets in order to make payments for goods and services 24 hours a day," Oroh said. "With this, access to traditional banking products and services no longer seems difficult to the unbanked."
Zenith Bank has been quick to take advantage of the opportunity provided by mobile phone technology, being among the first Ghanaian banks to roll out a mobile application. Zmobile is available across both the App Store and Google's Play Store and has received overwhelmingly positive feedback from its users. By enabling individuals to check their account balance, top up their investments, conduct intra and interbank transfers and perform a host of other financial activities, it has delivered the enhanced flexibility that modern-day customers demand.
Cashing out
Until a few years ago, Ghana depended largely on the use of physical cash for almost all financial transactions. Over the years, the proliferation of ATM machines has subtly introduced the populace to the benefits of banking technology and the advantages of storing wealth through methods other than cash notes.
In fact, banks have taken a leading role within Ghana's cash-lite agenda through the development of innovative e-banking products and services, such as automated cheque issuance, electronic card payments, internet banking platforms and mobile banking apps. The telecommunications industry has also contributed with the introduction of mobile money platforms, which have rapidly become one of the primary ways through which payments are made by the unbanked in Ghana.
With the introduction of the interoperability system by the Ghana Interbank Payment and Settlement Systems, bank accounts have been linked to mobile money accounts to enable users to easily transfer funds from one mobile money platform to another. "The future is looking bright," Oroh told World Finance. "We believe that in a few years, Ghana will achieve a cash-lite society status."
Zenith Bank is rightly enthusiastic about the monetary developments taking place in the country, as transitioning to a cash-lite society will bring a number of associated benefits. Primarily, it would represent the next step on the road to formalising Ghana's financial sector, making it more streamlined and adaptable in the face of changes in monetary policy. The country would also be better placed to create business partnerships and collaborate on a global scale, which would eventually enhance the overall economic growth of Ghana.
"Ghana's transition towards a cash-lite society can clearly be seen in the increased usage of e-banking products and services," explained Oroh. "However, a large proportion of the banking public is yet to adapt fully to electronic means of conducting transactions. Zenith Bank is helping these individuals to adopt new digital solutions at their own pace through its personable and well-informed members of staff."
Furthermore, the new solutions being introduced at Zenith Bank are not only focused on the country's cash-lite agenda. Ghana's banking sector must appeal to a broad spectrum of customers and, as such, new services are also being introduced to specifically appeal to high-net-worth individuals.
The bank has added to its portfolio of Mastercard and Visa cards by recently rolling out the Zenith Platinum prepaid card, the first of its kind in the Ghanaian banking industry. This allows affluent customers who are already platinum account holders with the bank, as well as non-Zenith customers, the opportunity to enjoy the benefits of certain products and services, such as Zenith Platinum Banking LoungeKey Access, an exclusive service that offers access to more than 900 airport lounges globally. What's more, as the country's financial services sector becomes more developed, these benefits are only likely to become more widespread.
Rewriting the rulebook
As well as dealing with rapidly evolving technology, Ghanaian banks have also had to contend with a shifting regulatory landscape. In September 2017, the central bank of Ghana increased the minimum capital requirement for domestic banks from GHS 120m ($26m) to GHS 400m ($86m), with the aim of creating larger banks capable of handling big-ticket transactions. Oroh told World Finance: "I am proud to say that Zenith Bank is officially the first bank in the country to have met this new directive, as seen clearly in our Q1 2018 unaudited financial report."
Similarly, the government has issued a new corporate governance directive to further reform the banking sector. The takeover of distressed banks in 2017 was a very big issue in Ghana's banking industry and many reasons have been attributed to this unfortunate turn of events. Highlighted among the issues was the lack of good and effective corporate governance practices in the affected institutions and in the banking sector generally.
As a result of the new regulatory frameworks being championed by the central bank, financial institutions in Ghana have no choice but to adopt a sound corporate governance culture, or face legal action. Oroh believes that the recent developments "will help build the public's trust in the industry".
Zenith Bank is also bolstering support for Ghana's banking sector by offering assistance to the country's SMEs. These businesses contribute significantly to Ghana's economic growth and have become particularly attractive to investors following the government policy of industrialisation, which aims to put a factory in each of the country's 216 districts in the coming years.
The new minimum capital requirement will also help strengthen ties between Ghana's SMEs and its banks. When financial institutions are well capitalised, they can increase their support for the private sector, which in turn helps the entire economy. It's part of the reason why Zenith Bank is so proud of its work with Ghana's business community.
"Our vision is to be a reference point in the provision of prompt, flawless and innovative banking products and services in the Ghanaian banking industry," Oroh explained. "Through the right investments in the best people, environment and technology, the bank aims to be the market leader within the next five years by focusing on customer service delivery, financial performance, digital banking and brand repositioning."
In recent years, the Ghanaian banking industry has changed markedly in order to meet technological developments and regulatory adjustments. For some institutions, these developments have proved too challenging to navigate, but Zenith Bank is demonstrating that it is agile enough to adapt to, and even shape, the industry's future.