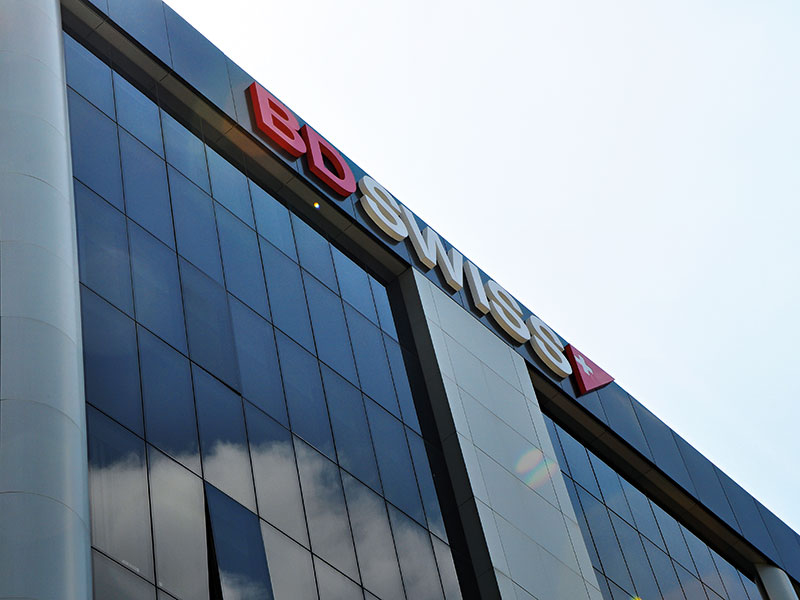 Thanks to its purely online operational model, BDSwiss Group has been able to respond quickly and efficiently to the ongoing COVID-19 crisis&nbsp
Author:
Alexander Oelfke, Group CEO, BDSwiss
As COVID-19 continues to wreak havoc on millions of lives, global economies are being devastated and businesses – both large and small – across the globe are being forced to undergo radical changes. Leading economies have been put on standstill as prolonged lockdowns designed to stop the spread of SARS-CoV-2 have pushed stock markets lower, causing mass unemployment and increasing fears of a global recession. Given the severity and unpredictability of the situation, many companies were far from prepared to deal with the slew of challenges triggered by the pandemic.
While some businesses have benefitted from major shifts in consumer behaviour – including a turn towards online services – all companies have been compelled to make swift and often significant changes to their operational models. BDSwiss Group, a global financial services business, is one of the companies that – thanks to its purely online operational model – has been able to respond quickly and efficiently to the ongoing crisis. Importantly, it has done so without compromising its client experience. Moreover, the company has managed to expand its client base during this period by continually onboarding new talent and tripling its average trading volume.
Established in 2012, BDSwiss offers retail forex and contract for difference (CFD) investment services to more than 1.3 million clients from 180 different countries. Having acquired multiple licences, it now operates on a near-global scale, delivering world-class online trading experiences in a regulated and transparent environment. BDSwiss' growth projections for 2020 remain promising despite prolonged lockdowns.
All companies have been compelled to make swift and often significant changes to their operational models
Putting people first
Like all companies in these times, BDSwiss finds itself in an unprecedented situation. Nevertheless, its approach to the COVID-19 crisis has enabled it to weather the storm. As an online investment services company, its product delivery and distribution channels have remained unaffected. Still, there was a lot to be done on an operational level; due to the way its teams and operational systems are set up, BDSwiss was able to make fast and decisive changes to ensure business continuity.
Unlike many industries, investment firms and other financial services companies have the advantage of predominantly offering their products online. Even so, the sector has had to transition from staffed offices to a work from home (WFH) ecosystem. With almost 200 employees and offices in multiple countries, BDSwiss quickly and efficiently pivoted to a WFH system, prioritising its employees' health and safety while doing so. The company cancelled all employee travel and seminars, adhering to the instructions of local health authorities. On March 13, BDSwiss was in a position to allow all employees to WFH – thanks, in large, to the firm's infrastructure, automation and company culture.
Ensuring the safety of the workforce was paramount – understandably so, given employees are unable to perform their responsibilities when their wellbeing is at stake. Having established an operational model that supports telecommuting, BDSwiss employees were able to benefit from remote working early on. The company addressed its employees' concerns and ensured they had access to all the necessary equipment and support required to be able to deliver a great customer experience in a WFH environment. In addition to its technological capabilities, the company's strong corporate culture facilitated the move to WFH – at BDSwiss, employees are trusted to deliver a professional level of service, whether working in the office or remotely.
By adjusting its leadership approach to better guide employees through the crisis, BDSwiss maintained a transparent and global communication channel with all its teams, providing clear instructions and guidelines. It has motivated teams by giving assurances of support throughout the crisis and offering step-by-step plans to work collaboratively and manage the challenges presented when working at home.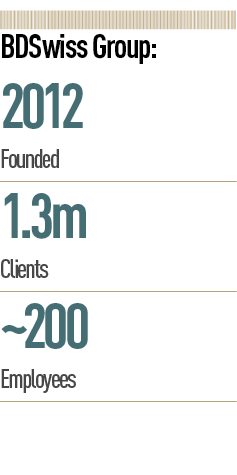 Notably, BDSwiss also safeguarded all of its employees' jobs – nobody was furloughed or made redundant. In fact, the business welcomed new employees throughout the crisis, and continues to do so. It also performed frequent assessments, feedback sessions and employee evaluations to ensure high staff productivity and performance.
Innovation and expansion
In times of crisis, a customer's experience of a company dramatically impacts their sense of trust and loyalty towards it. When it comes to online forex and CFD trading services, clients rightly expect the same platform responsiveness, quality conditions, pricing, execution speed and support. Addressing clients' concerns, BDSwiss continued to provide an exceptional level of service, fully operational platforms and customer support. At the same time, the company delivered clear and helpful cross-channel client communications via email, social posts, company newsletters and updates. In a pre-emptive effort to counteract possible cyberthreats, BDSwiss further strengthened its cybersecurity controls, taking all necessary precautions and informing clients of how best to keep their accounts secure.
While COVID-19 has had a devastating impact on global financial markets, it has also inadvertently created opportunities through market volatility, encouraging more people to invest. As a result, some financial services firms have faced an unexpected influx of new clients. To onboard them effectively without interrupting or impeding operations – and to handle the sudden increase in trading volumes and customer support enquiries – best-in-class brokers such as BDSwiss have had to make important investment decisions and allocate new funds for server capacity, onboarding procedures and staff resources.
The company not only invested in better server infrastructure, but also upped its expansion and innovation efforts, improving its clients' experience even during the pandemic. Compromising customer experience was never an option. BDSwiss saw increased demand and acted fast, investing in more servers, hiring new talent and working relentlessly to refine its products and platforms.
BDSwiss' commitment to expanding its services was on show during its seventh annual kick-off meeting, which was held in late February before many lockdowns had been put in place. During the event, management shared key metrics and achievements from the previous year, including the opening of five new offices and the doubling of BDSwiss' global workforce to manage the sizeable influx of new traders.
Monitoring customers' changing preferences in real time has enabled BDSwiss to pivot intelligently and adapt to new market conditions
Even considering the disruption caused by the COVID-19 pandemic, the company's multistep process for global expansion continues to stand it in good stead. BDSwiss remains committed to investing in employee training, interdepartmental communication and operational excellence, and believes remaining true to these values will bring more success in 2020.
Leading the field
Working closely and intelligently with partners has been another vital component of BDSwiss' successful response to COVID-19. Its affiliates have also had to deal with increasing client volumes, amplifying the need for new marketing materials and novel ways of engaging with audiences. BDSwiss was quick to address its partners' needs, working on new ways to communicate with customers through localised online promotions, education and support.
Introducing brokers (IBs) faced a completely different set of challenges that demanded a more proactive approach. Given that IBs traditionally adopt an offline business model, the strict lockdown measures forced them to establish new communication channels with their audiences. BDSwiss' business development managers worked closely with IBs, helping them to find ways of keeping in touch with clients. They introduced rewards on top of their current payouts and aligned the company messaging with their affiliate and IB partners, providing new ways of informing prospects and customers, including the use of regional promotions.
As a result, the business was able to expand its global network of partners and maintain a successful growth trajectory. Adapting to the operational challenges brought on by COVID-19 has also enabled the company to mitigate risk and turn problems into positive change. For example, BDSwiss managed to respond successfully to the surge in demand for online trading services by investing in the necessary infrastructure.
Monitoring customers' changing preferences in real time has enabled BDSwiss to pivot intelligently and adapt to new and uncertain market conditions. In light of extreme volatility, more people are keen to capitalise on significant price trends through online CFD trading, as it offers quick and easy access to financial markets. This, in turn, demands more brokers to provide quality support, an excellent user experience and competitive conditions. It's why BDSwiss has continued to invest in its customer experience, growth and innovation. During this terrible crisis, the company has been incredibly proud of all its employees for their amazing efforts. Throughout it all, the business has managed to do more, not less, and remains committed to delivering value for all its customers and stakeholders.