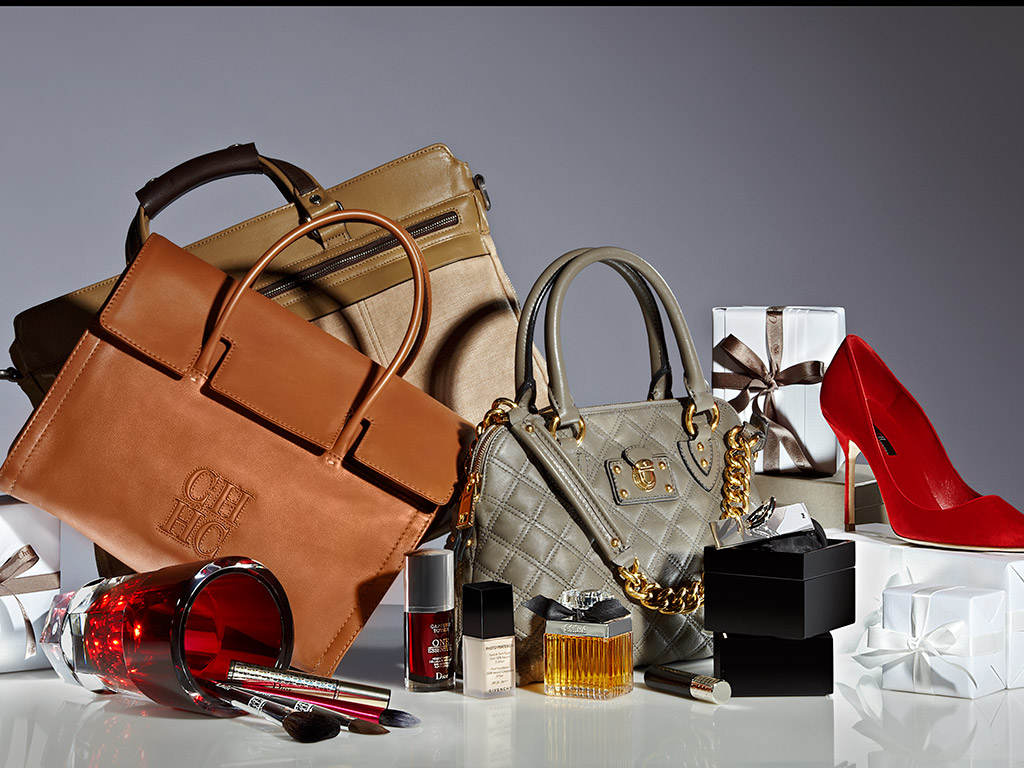 Countries in the Middle East represent a wealth of opportunities for luxury brands. Chalhoub Group provides brands with the expertise they need to succeed in the region&nbsp
Author:
Patrick Chalhoub, CEO, Chalhoub Group
Recent years have seen Western and Eastern cultures unite, notably in the Middle East where globalisation alongside impressive economic growth has beckoned on in an emerging consumer class and a whole host of international-quality brands. One area in particular where there has been a great deal of expansion is the luxury sector, where certain organisations, among them being the Chalhab Group, have orchestrated extraordinary change.
Countries in the Middle East represent a market of promising and largely untapped opportunities for luxury brands. However, in order to succeed in this space, these luxury brands must have the know-how, expertise, and knowledge of constantly changing specificities, as well as a deep understanding of the region, which is a vital prerequisite of success.
[T]he Chalhoub Group has been able to build brands in the region and has acted as a bridge-to-market
The region benefits from a young population, with 50 percent under 30 years of age, and this in turn offers tremendous potential for the luxury market, not only in terms of numbers but also in the opportunity for brands to overcome their uncertainty about young consumers and build loyalty early. In order to succeed in this space, it is essential that companies know these consumers and understand their various needs and behaviours.
In this respect young consumers are driven by conflicting aspirations. On one hand they are searching for individual expression and personal style, and on the other these consumers are bound to strong social codes and traditions. The region's young consumers have changing behaviours and are always looking for the latest in terms of collections, for a unique experience and an unparalleled service.
Building a brand on knowledge
The key to succeeding in the region is to know these consumers; to understand and answer their needs. For example, luxury Gulf consumers are following their own journey, rooted in a particular lifestyle and the societal codes; they are passionate about luxury yet demanding and assertive.
Through the years, the Chalhoub Group has been able to build brands in the region and has acted as a bridge-to-market while making sure to bring value to those in its portfolio. Today, it is aiming to continue its work in that direction, while also supporting brands to build its activities within the Middle East. However, the aim is not simply to bring new brands to the region, but to focus on its existing partners and help them grow within the Middle East.
In fact, the GCC offers great opportunities for international brands to achieve levels of recognition and respect. Some brands have already achieved this, not simply by following the obvious path but rather by working with local partners to create and expand opportunities. Making long-term strategic commitments and leveraging insights into the region's nuances have proven to be effective in minimising the risk and opening the door to the greatest possible return on investment.
The group's role is to help its partner brands to know consumers better. Any brand entering the market needs to connect, both rationally and emotionally, with its consumers, tapping into their sensibilities, speaking their language and offering an outstanding level of service.
For almost 60 years the Chalhoub Group has been building brands in the region based on delivering excellence in service. It is the leading partner for luxury across the Middle East and an expert in the fashion, beauty and gift sectors. Through the years, it has been supporting international brands and building its businesses in the region by providing the necessary tools to develop, grow and adapt strategies for the market and consumer's needs.
It has been able to accompany each brand in its growth and development. Through research conducted within its Strategy and Innovation Unit and the experiences gained through the years in the market in the domains of retail, distribution and marketing services, the group has a firm understanding of market dynamics and consumer behaviours and expectations.
The main focus for the coming year is to continue building partner brands in the region, adapting mind sets to changing consumer needs and continue developing human resources, especially in the Gulf nationals. For the group, achieving these goals – especially in the current economic climate – is possible through applying three key leadership skills. It is very important to always take new initiatives, while keeping an entrepreneurial spirit, encouraging the leaders to constantly push the boundaries of their expertise, their know-how and their customer understanding. Inspiration is key in aiding the leaders to pull and develop their teams as well as prepare for the next step.
Reaching out for wider coverage
Supporting local designers and brands has helped their development by providing the right tools and advice to be able to grow locally and internationally. This is done though an initiative undertaken by the group in partnership with the Khalifa Fund, an independent body of the Abu Dhabi Government which caters to local entrepreneurs by providing them with a holistic approach to entrepreneurship through funding, training and development, and equip them with the necessary tools for a successful business.
Through this agreement, the Chalhoub Group intends to share its expertise in the retail business with the Khalifa Fund by developing vocational training courses and offering local entrepreneurs with voluntary opportunities such as shadowing and mentoring in the retail sector. Another area the group would like to focus on in the coming year is the development of human resources, especially among Gulf nationals.
The group has had an impact on building brands in the region, and believes that it has a responsibility to positively impact the communities in which it lives and operates. Therefore, it is committed to providing career opportunities for talented nationals in the countries they operate in, to grow within the group and progress their professional career. The Chalhoub Group Graduate Development Program has been designed to help create the future leaders and offers a professional development opportunity in an exciting luxurious industry.
On a market level, the GCC is taking a far more prominent role on the world stage. With geopolitical, socio-economic, educational and cultural projects, the Gulf States are securing their place in the world by attracting the economic attention. These resilient dynamics will bring a new centrality for luxury. Regional cities want to emerge as hotspots for fashion shows and designer events, and are working towards levels on par with Milan, Paris, London and New York. The Middle East will not only be a rich territory for luxury consumption but for luxury creation.
The group is very positive about the year ahead. The region's economic growth is picking up and a lot of new projects are in the making. Consumers are becoming increasingly assertive, and this pushes it to be constantly innovate, which is very healthy for an organisation. With the luxury market facing disturbances globally, growth has slowed down in the second half of 2013 but 2014 has begun very well. This volatility is a key challenge – agility and the ability to adjust operations quickly will be critical in 2014.