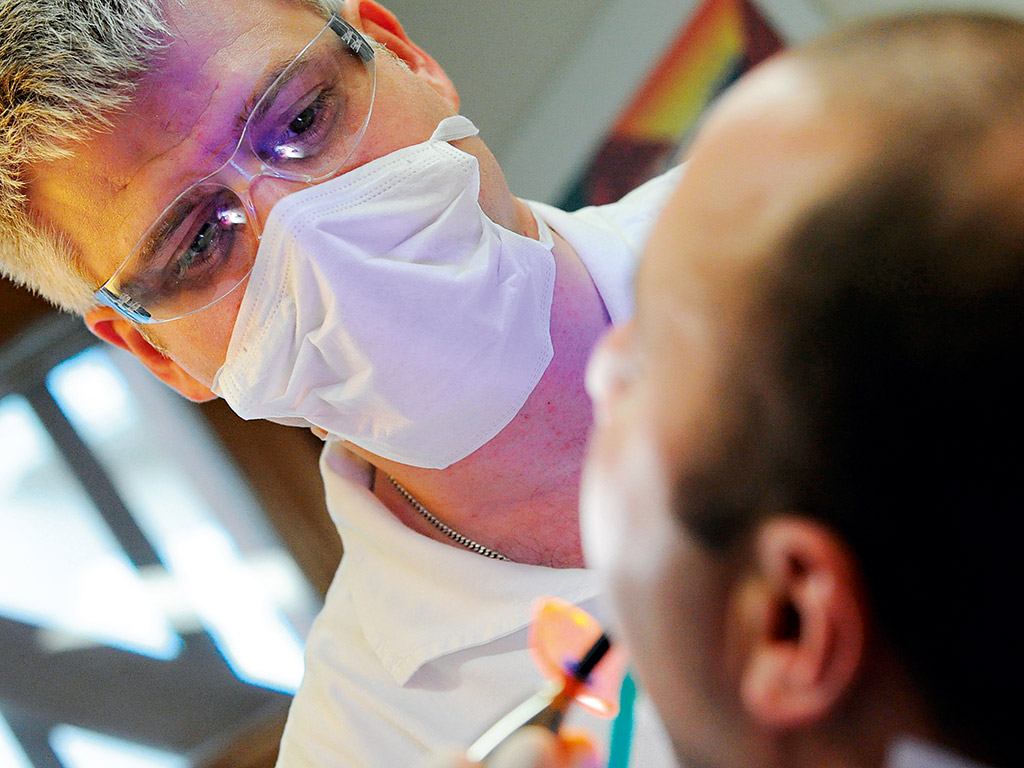 A win-win situation: medical tourism has enormous benefits for people and global economies when done correctly. But patients need to research foreign companies thoroughly to avoid being financially exploited&nbsp
For a long time, whenever medical tourism was mentioned, it would conjure up extreme images – substandard facilities leaving patients deformed after botched cosmetic procedures or ultra-wealthy individuals travelling to top hospitals to undergo the latest, exclusive treatment for hitherto incurable conditions. It has long been associated with people in need or want of cosmetic surgery that have looked to other, cheaper markets, when procedures proved to be too expensive closer to home. Countries like Brazil and Thailand have been hubs for cosmetic surgery patients looking to save a few bucks; but recently many countries have started reporting a rise in the number of travellers seeking medical attention and non-cosmetic surgery.
In fact, medical tourism is increasingly less about cosmetic surgery, and more about affordable healthcare. And a number of companies – and even whole countries – have identified commercial opportunities in the burgeoning industry. In 2013, 900,000 Americans travelled aboard searching for lower costing and high-quality healthcare, according to a survey by Patients Beyond Borders, and online international medical travel resource.
Though there is a smaller number of European patients seeking medical care abroad, mostly because of the higher availability of state-sponsored healthcare systems in the region, the market is still significant, particularly for cosmetic or controversial procedures not available on national health services. It is not a surprise that countries such as Turkey, Romania and Mexico are investing significant resources in boosting their private healthcare industries that can cater for foreigners.
South of the border
Patients Beyond Borders estimates that between 200,000 and 1.1 million patients visited Mexico for healthcare in 2013. The imprecise figures are due to that potentially high number of undocumented migrants that return to the country for medical treatment. However, close to 50,000 Americans crossed the border seeking affordable dental care – many more visit for hospital stays. It has become such big business that the Mexican Tourism Board has a page dedicated exclusively to the promotion of health and medical tourism, championing many benefits American patients will find if they head south of the border for treatment.
According to Mexico's tourism board, the International Joint Commission has accredited seven hospitals in the country, and the Mexican Federal Ministry for Health has provided special certification to an additional 105 facilities, 98 of which are "equivalent to international standard."
[T]he nature of the [medical tourism] industry also makes it attractive to unethical professionals looking to take advantage of vulnerable customers
Mexico, however, is not the only country looking to capitalise on the influx of ailing travels. Turkey has also created a special branch for their tourism board to deal specifically with medical tourism. In Romania, it is the key aspect of President Traian Basescu's business policies. In fact, Basescu has recently visited Turkey in an attempt to persuade Turkish-Romanian businessmen to invest in balneal tourism, following the Turkey's successful model, but taking full advantage of the hotspots along the Black Sea known for their health spas and baths.
"Tourism is a field in which major investments can be made, but maybe it is not the best signal to tell Turkish investors to come and invest in our tourism when in Turkey there is a boom of investments in tourism," he told gathered investors. "Romania has excellent natural conditions, resources for balneal tourism. In Romania, health springs from the earth. We have an extraordinary potential. Investments in balneal tourism ensure a guaranteed profit.
"I am inviting you to invest here as investing here is guaranteed profitability as there is no seasonal problem with health tourism. The natural resources we have make it possible to exploit such health programmes both in summer and in winter." It might be a shrewd move by Basescu, taking advantage of his countries natural resources and using them as a way to develop the healthcare industry. The key to the President's plan is to persuade wealthy foreign investors to stump up for local infrastructure, as well as the health facilities themselves. "Romania is extremely interested in private investments in health. The country has major drawbacks here and investments in health are welcome," he concluded.
Other countries, like Thailand, are capitalising on already excellent healthcare and tourism facilities to attract foreign visitors. It is the case of Thailand – which has long been a popular destination for cosmetic and gender-reassignment procedures – has recently begun investing in mainstream medical care for foreign patients. According to Patients Beyond Borders, up to 1.2 million people came to the South-East Asian country in 2013 alone seeking treatment.
All-inclusive service
Bumrungrad International Hospital in Bangkok, has been seeing international patients for over two decades, and sees close to 1,000 foreign patients a year across 55 specialities. Even in this top-rated elite institution, procedures only cost around 50 to 70 percent of what they would in the US, making the lure of Thai capital almost irresistible. Most foreigners book all-inclusive medical holiday packages through online agencies to Bumrungrad, much like they would a scuba-diving jaunt to Koh Samui.
The top 25 countries with the most surgical and non-surgical procedures
2010 to 2014 figures
1 US
2 China
3 Brazil
4 India
5 Mexico
6 Japan
7 South Korea
8 Germany
9 Turkey
10 Spain
11 Argentina
12 Russia
13 Italy
14 France
15 Canada
16 Taiwan
17 UK
18 Colombia
19 Greece
20 Thailand
21 Australia
22 Venezuela
23 Saudi Arabia
24 Netherlands
25 Portugal
Source: Transparency International
While many patients go abroad looking for cheaper healthcare or alternative treatments to severe conditions, the nature of the industry also makes it attractive to unethical professionals looking to take advantage of vulnerable customers. In the last five years a number of travel agencies that focus exclusively in matching patients with hospitals and doctors have cropped up all over the internet; some reliable and efficient, others less so. A cursory internet search or flicker through the pages of questionable publications will reveal countless horror stories of patients fallen victim to rogue surgeons and left without appropriate aftercare and support.
In fact, according to The British Association of Plastic, Reconstructive and Aesthetic Surgeons (BAPRAS), the NHS could be spending millions of pounds each year correcting or reversing procedures carried out aboard that led to complications. Increasingly, NHS trusts have chosen to deny treatment to correct botched cosmetic procedures carried out overseas, unless the consequences are serious or life-threatening.
But organisations like BAPRAS and Patients Beyond Borders are doing a lot of work in educating those looking to go oversees for medical care, and international standards are increasingly being held up to hospitals that receive a lot of medical tourists. Like with any services industry, customers are often looking for the cheapest possible options, and sometimes that is simply not possible when it comes to invasive procedures.
For instance, the cost of a rhinoplasty with a leading Brazilian plastic surgeon is $12,000, much higher than foreign patients will typically want to pay for surgery in a country like Brazil, but other, less reputable surgeons can cost up to 30 percent less than their American counterparts. There is also a growing market for wealthy patients from less developed countries seeking medical or cosmetic treatment abroad.
Patients Beyond Borders estimates that close to 610,000 people came to Singapore for treatment or cosmetic surgery, the vast majority of whom – 70 percent – originated from neighbouring Indonesia. Singapore has become famous for its world-class heath services, and its government and private health institutions have wasted no time in investing to attract more international patients. According to MyMedHoliday.com, in 2011 alone the Singapore international patient health industry was worth over $900m, and foreigners made up to 30 percent of the island's patients.
Medical and cosmetic surgery tourism is an indubitably huge growth market, especially as affordable quality healthcare becomes scarcer in wealthier countries like the US and Britain. Singapore and Mexico are certainly keen to explore this burgeoning market responsibly by promoting safe and responsible practices, but like with any other unregulated, cross-border industry, customers must be vigilant, and look for more than just a bargain. But there are also wonderful and life-saving opportunities for patients to receive the care they deserve, with minimal cost. A real win-win situation.