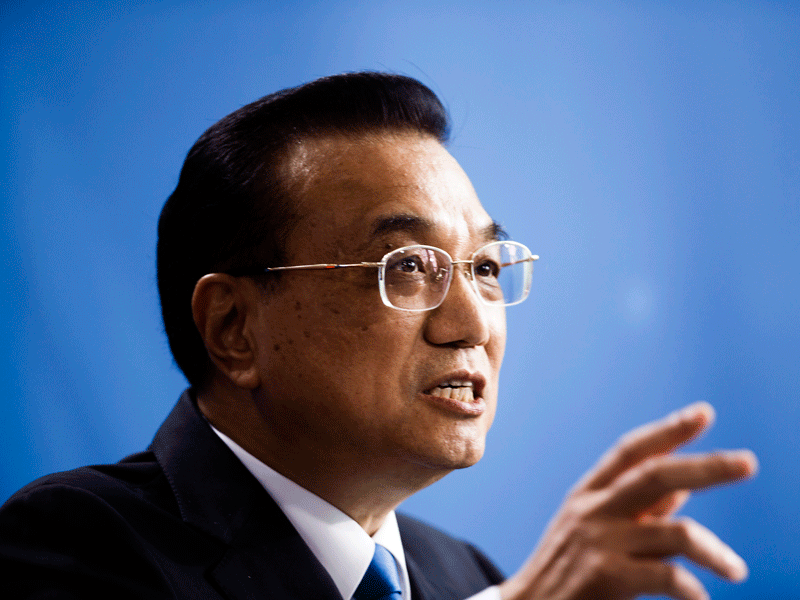 Li Keqiang, Premier of the State Council of the People's Republic of China, has been talking up the benefits of globalisation before upcoming trade talks with other APAC leaders &nbsp
Chinese Premier Li Keqiang has promised to open up China's economy in the face of rising global protectionism, as he travels to Singapore for trade talks with APAC leaders.
Writing in the Straits Times newspaper on November 12, Li said: "China has opened its door to the world; we will never close it but open it even wider." He also called for an "open world economy" in the face of "rising unilateralism".
While APAC nations have been reaffirming their commitment to co-operation, Trump has been making his dislike of multilateral agreements well known
Li's remarks also coincided with a call from Singapore's Prime Minister Lee Hsien Loong for more economic cooperation between governments in the APAC region. Speaking at the Asean Business and Investment Summit on November 12, Lee stated that multilateralism is "fraying under political pressures," but argued that disintegration could be combatted by fiscal and regulatory openness.
Neither Li nor Lee directly mentioned the US-China trade war, but it is expected to be a key topic of discussion at this week's meetings with APAC leaders in Singapore. All ten leaders of the Association of Southeast Asian Nations are expected to attend, along with Russian President Vladimir Putin, Indian Prime Minister Narendra Modi and Japanese Prime Minister Shinzo Abe. US President Donald Trump will be noticeably absent, having selected Vice President Mike Pence to attend in his place.
Also on the schedule for debate is the Regional Comprehensive Economic Partnership pact, which is currently under negotiation by 16 countries including China, India, Japan and South Korea. If passed successfully, the pact will represent more than one third of the world's GDP. The US is not included in the deal.
While APAC nations have been reaffirming their commitment to co-operation, Trump has been making his dislike of multilateral agreements well known to the international press. The US president pulled out of a major Pacific trade deal, the Pacific Rim, just after taking office in 2017, claiming that multilateral agreements cost American jobs. He also aggressively re-negotiated the North American Free Trade Agreement earlier in 2018 in order to achieve a more favourable deal for the US.
This aggressive international stance, combined with his proud self-declaration as a "nationalist," earned the US president a stony reception in Paris on November 11, when he arrived for a ceremony commemorating 100 years since the end of World War One. In a speech to world leaders, including Trump and German Chancellor Angela Merkel, French President Emmanuel Macron urged against national insularity, instead advocating cross-border cooperation. "By putting our own interests first, with no regard for others, we erase the very thing that a nation holds dear," he said.
Merkel echoed Macron's sentiment in her speech at the same event, stating: "The First World War showed us what kind of ruin isolationism can lead us into. And if seclusion wasn't a solution 100 years ago, how could it be so today?"
Trump is expected to discuss the US' economic co-operation and participation in global trade agreements at the G20 summit in Buenos Aires at the end of November. This will include a highly anticipated meeting with China's President Xi Jinping, following months of tit-for-tat tariff application between the world's two largest economies. However, with Trump's continuing allegations of intellectual property theft and technological tampering against China, hopes of reconciliation are fading fast.