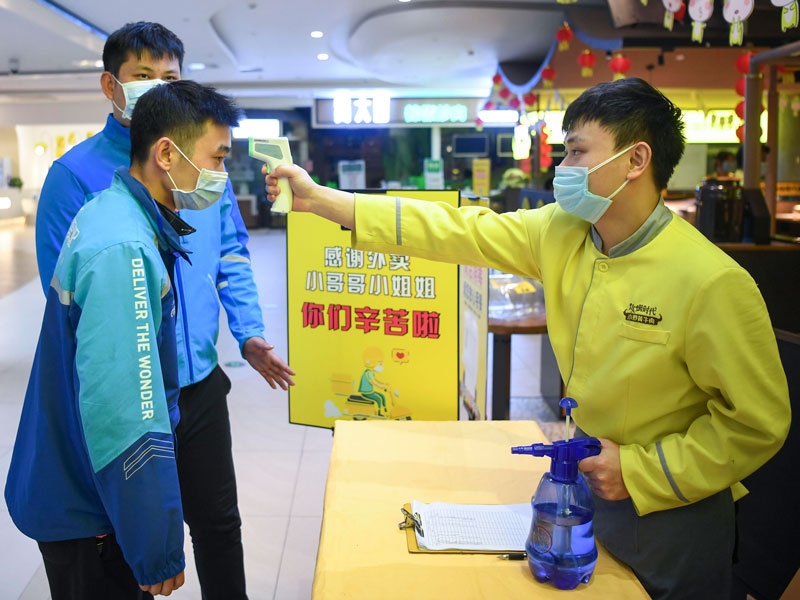 With lockdowns easing in China, the country's services sector is experiencing a much-needed boost in activity, which could contribute to a post-coronavirus recovery&nbsp
A private survey has found that activity in China's services sector rose at its quickest pace in 10 years in June, as the easing of virus-control measures revived consumer spending. The Caixin/Markit services purchasing managers' index rose to 58.4 last month, up from 55 in May. This puts activity well above the 50 percent reading which indicates a contraction.
Despite the boost in activity within the sector, many services businesses in China are still closed
According to the survey, new export businesses expanded for the first time since January as foreign demand climbed, while services companies were able to lift their prices after months of discounting. The survey noted that "businesses were highly confident about the economic outlook". However, the sub-index measuring employment in the sector remained negative for the fifth consecutive month, suggesting that companies are still cautious about hiring.
The survey has boosted hopes that a quick recovery might be possible in the world's second-largest economy. Mainland China's CSI 300 Index of Shanghai and Shenzhen-listed shares ended the week at a five-year high after rising 1.9 percent.
However, some analysts believe that the survey's conclusions should be taken with a pinch of salt. Despite the boost in activity within the sector, many services businesses in China are still closed. Other economists point out that an increase in hiring would be a stronger sign of recovery, given that employment rates significantly influence consumer spending.
Widespread lockdowns hammered China's economy at the beginning of the year, leading the country to record a trade deficit of $7.1bn in January and February. Since it started gradually lifting lockdown in April, economic data from China has so far indicated that a full recovery will take time. Worryingly, new clusters of infections in the country have also stoked fears that lockdowns could be re-imposed.